My favorite dinner, is one that I can throw together in the slow cooker, and the whole family ends up loving. Yesterday morning, I threw all the ingredients for this meal together in a matter of minutes. I was able to spend the entire day outside, and then come in around dinner, and serve this yummy dish! The whole family loved it, and since it made a lot, my hubby got to bring it for lunch as well! When I was originally thinking about the pasta cooking itself in the liquid, I was a little worried it would turn mushy, however, the noodles were cooked perfectly!! Best of all, you can freeze the leftovers to make another meal down the road!!! Enjoy!!
Recipe adapted from: Reynolds Kitchen – Slow Cooker Ziti
Ingredients:
1 lb ground turkey (or beef)
1 onion, diced
2 tsp Italian seasoning
1/2 tsp salt
1/2 tsp ground pepper
1 tsp garlic powder
2 jars (25 oz each) pasta sauce
1 (15 oz) ricotta cheese
2 egg whites
2 cups mozzarella cheese, shredded
1 cup Parmesan cheese, grated
1 (16 oz) box Ziti pasta, uncooked
Directions:
Spray your slow cooker, or line it with a Reynold's liner. This will make clean up much easier!!
In a pan over medium heat, cook the turkey and onion together until meat is no longer pink.
Drain fat.
Stir in the Italian seasoning, salt, pepper, and garlic.
Add in the 2 jars of pasta sauce.
In a separate bowl, combine the ricotta cheese, egg whites, 1 cup of mozzarella cheese, and Parmesan.
In the bottom of the slow cooker, pour 2 cups of the meat mixture onto the bottom evenly.
Pour half the uncooked noodles on top, followed by half of the cheese mixture.
Next, pour 2 more cups of meat mixture on top, followed by remaining noodles, remaining cheese mixture, and lastly, the remaining sauce.
Cover slow cooker with lid and cook on low about 4-5 hours, or until noodles are tender.
During the last 10 minutes of cooking, sprinkle the remaining 1 cup mozzarella on top and allow to melt completely prior to serving!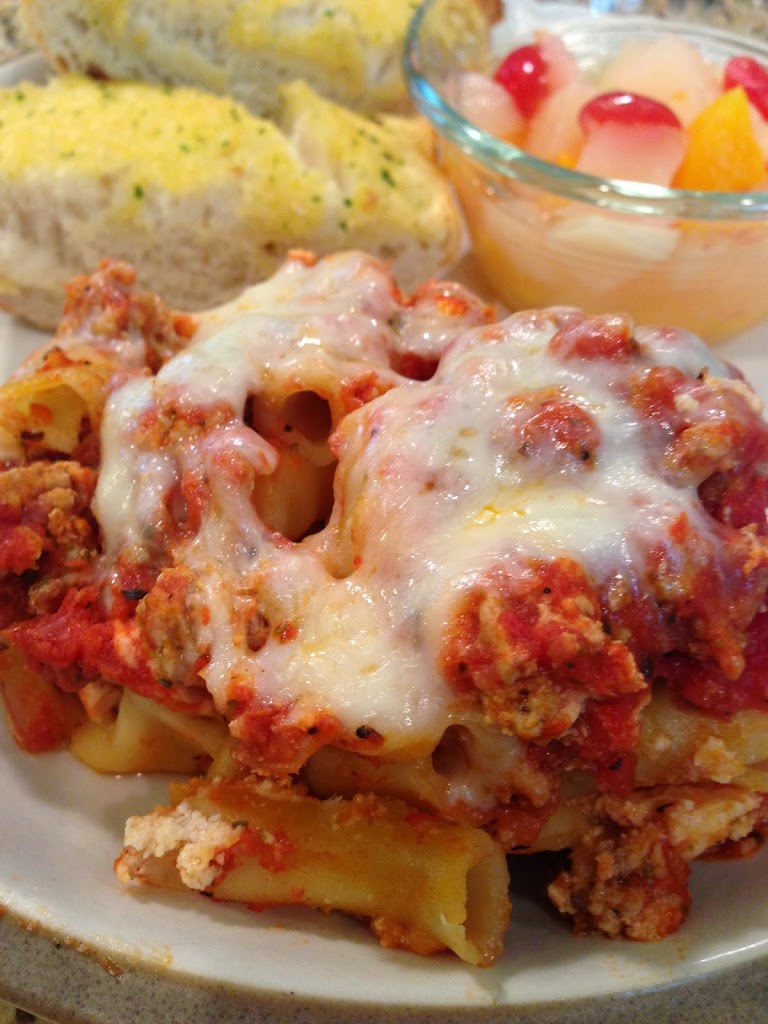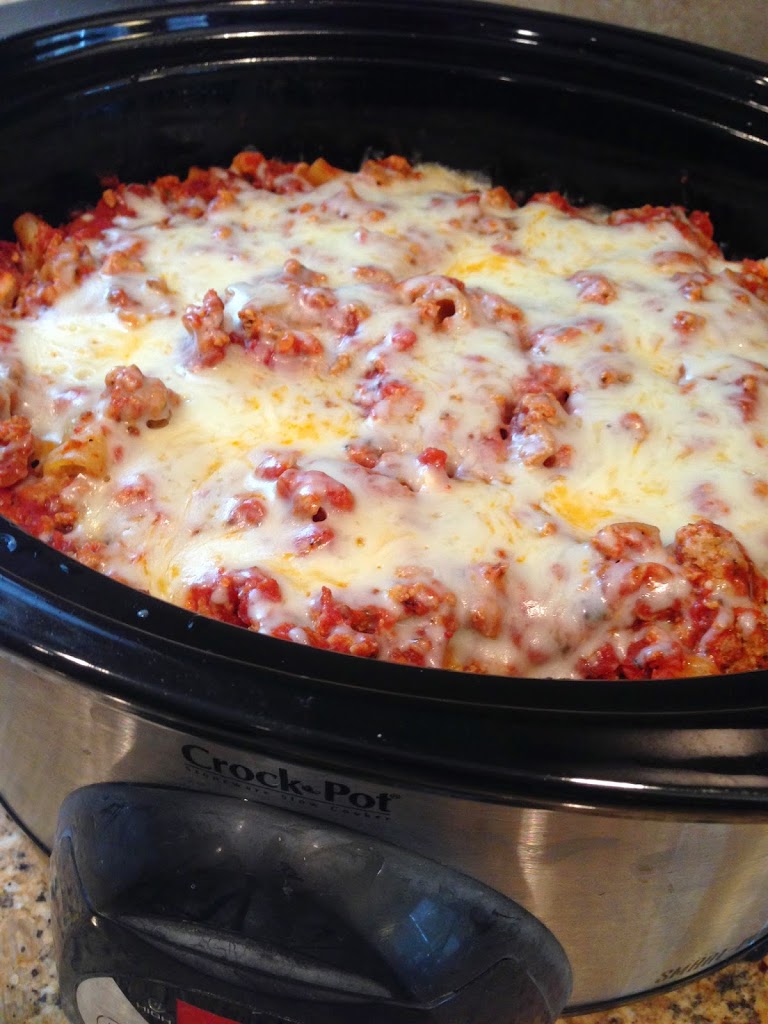 [AdSense-A]