Our entire marriage, my hubby always said "I don't like asparagus". I never made it with any of our meals because of that. A few weeks ago however, our local produce stand opened up and we of course, had to go get stocked up. *If you have a local produce stand, be sure to shop there for local, fresh produce, I love the selection of ours and how fresh everything is.
 While we were there, they had asparagus. Ooooooo it looked WAY too yummy to pass up, so I added it to the basket and said "sorry honey, you'll have to learn to love it, hehe". I decided to add some flavor to it, since my hubby and I love garlic and Parmesan. When I made this, I paired it with some grilled salmon for dinner. Lets just say, my hubby now retracts his "I don't like asparagus" statement and is looking forward to the next time I make some. YEA!!!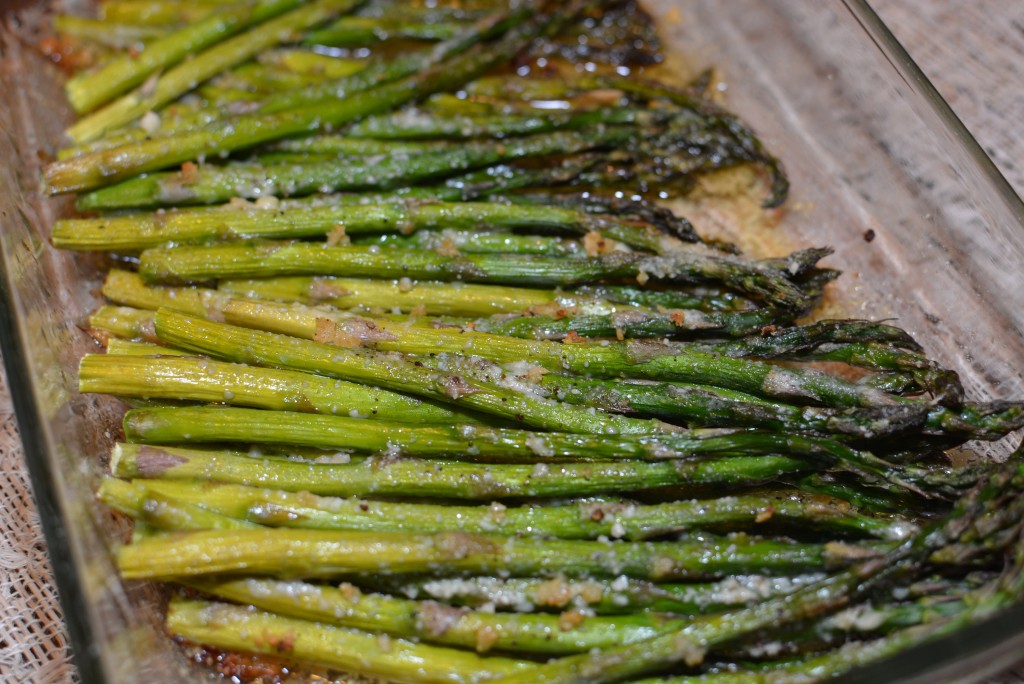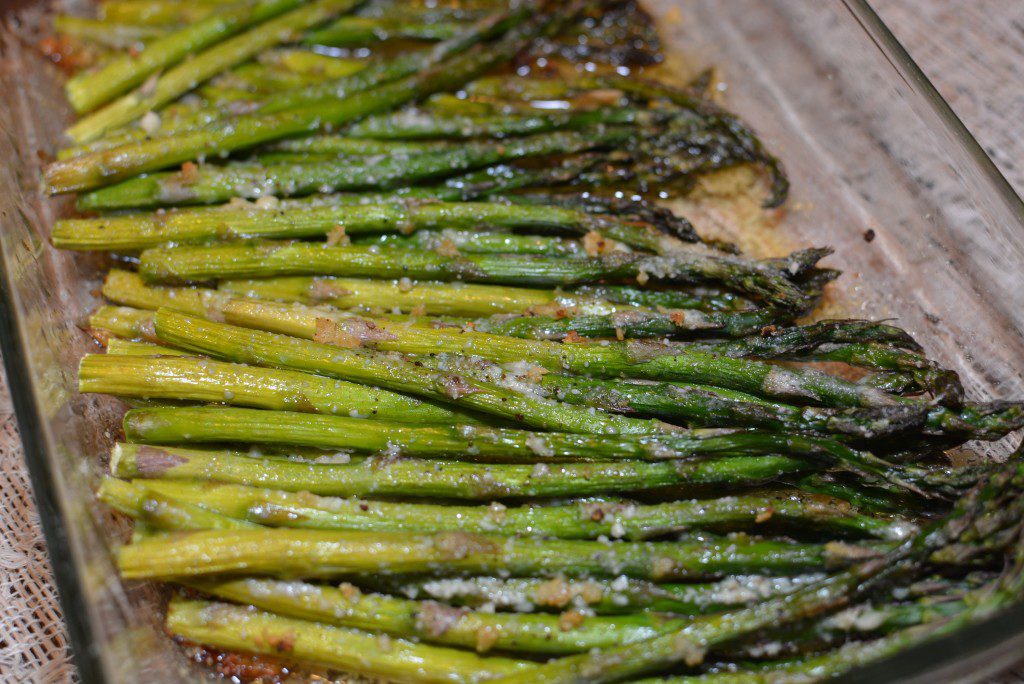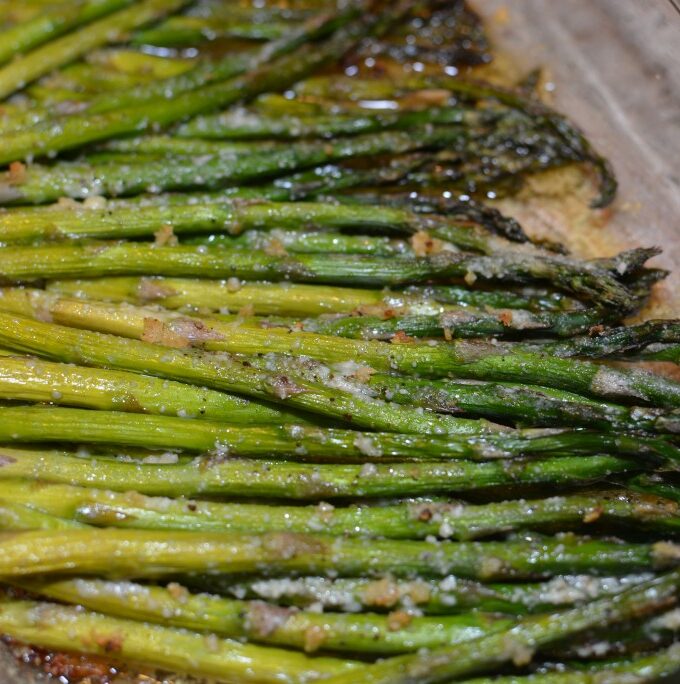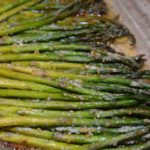 Print Recipe
Garlic and Parmesan Roasted Asparagus
This flavorful side dish is a great way to get your veggies in! Easy to prepare, packed with flavor, and a family favorite....you won't skip veggies after trying these out!
Ingredients
1

bunch

asparagus spears, trimmed

3

tablespoon

olive oil

4

garlic cloves, minced

2

tablespoon

Parmesan cheese (I prefer grated, but shredded works too)

salt/pepper to taste
Instructions
Line asparagus on bottom of baking pan.

Pour olive oil evenly on top and toss to coat thoroughly.

Sprinkle garlic, Parmesan, salt, and pepper evenly on top of coated asparagus.

Place pan in preheated oven, 425 degrees, and bake for about 15 minutes, or until fork tender.

Remove from oven and serve! Enjoy!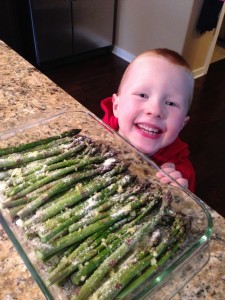 My five year old helped me put this together!!