This garlic pull apart bread may go down as my family's new favorite. The kids were having a fun time literally pulling piece off by piece off at dinnertime the other night. This bread was fluffy, flavorful, and quick to make. Using Pillsbury biscuits as the base, this came together in no time. Whether making spaghetti, lasagna, or any other dish, this will compliment it perfectly. Bring this to the table with guests, and this will be a crowd pleaser!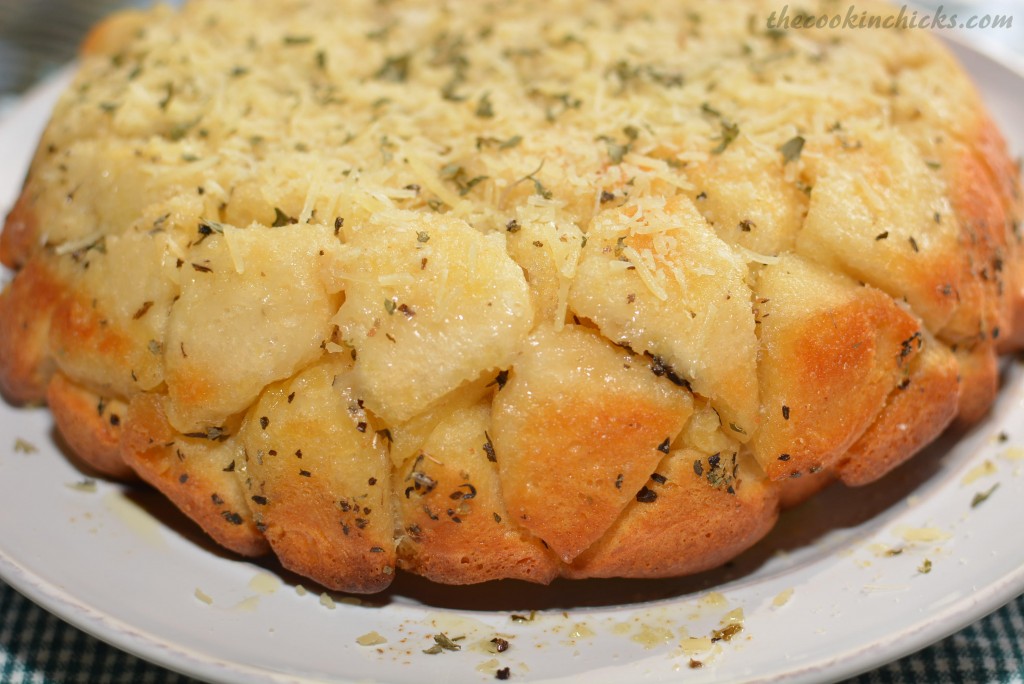 Ingredients:
2 tubes Pillsbury biscuits
1/2 cup butter, melted
1 teaspoon garlic powder
1/2 teaspoon salt
1 teaspoon Italian seasoning
3/4 cup Parmesan cheese, shredded
Directions:
Melt butter in a microwavable safe container.
Add in the garlic powder, salt, and Italian seasoning.
Pour butter mixture into a pie plate.
Cut the Pillsbury biscuits into quarters (use a pizza slicer to cut the biscuit quickly).
Place the biscuits on top of the butter mixture evenly.
Bake in a preheated oven, 350, for about 20-25 minutes.
Remove from oven and carefully flip the bread onto a plate.
Sprinkle Parmesan cheese on top and serve!!
Recipe adapted from: The Taylor House