Let me start out by answering the question going through your mind right now. Why is it called crack chicken?? Well, because this chicken is addicting! Seriously! My kids were licking their plates clean afterwards (well, trying to at least before I stopped them…..that's just weird, right?!).
A few weeks ago, I was having one of those crazy busy summer days and knew that if I didn't something in my slow cooker that morning, dinner would be "take out" that night. Luckily, I had all the ingredients on hand for this chicken and it took less than 5 minutes to put together!
After being out all day and coming home, not only did our house smell amazing, but dinner was ready!! I served ours as sandwiches, but this chicken would also be great over pasta, rice, or by itself!!
However you choose to serve this, you'll love it!!
Enjoy!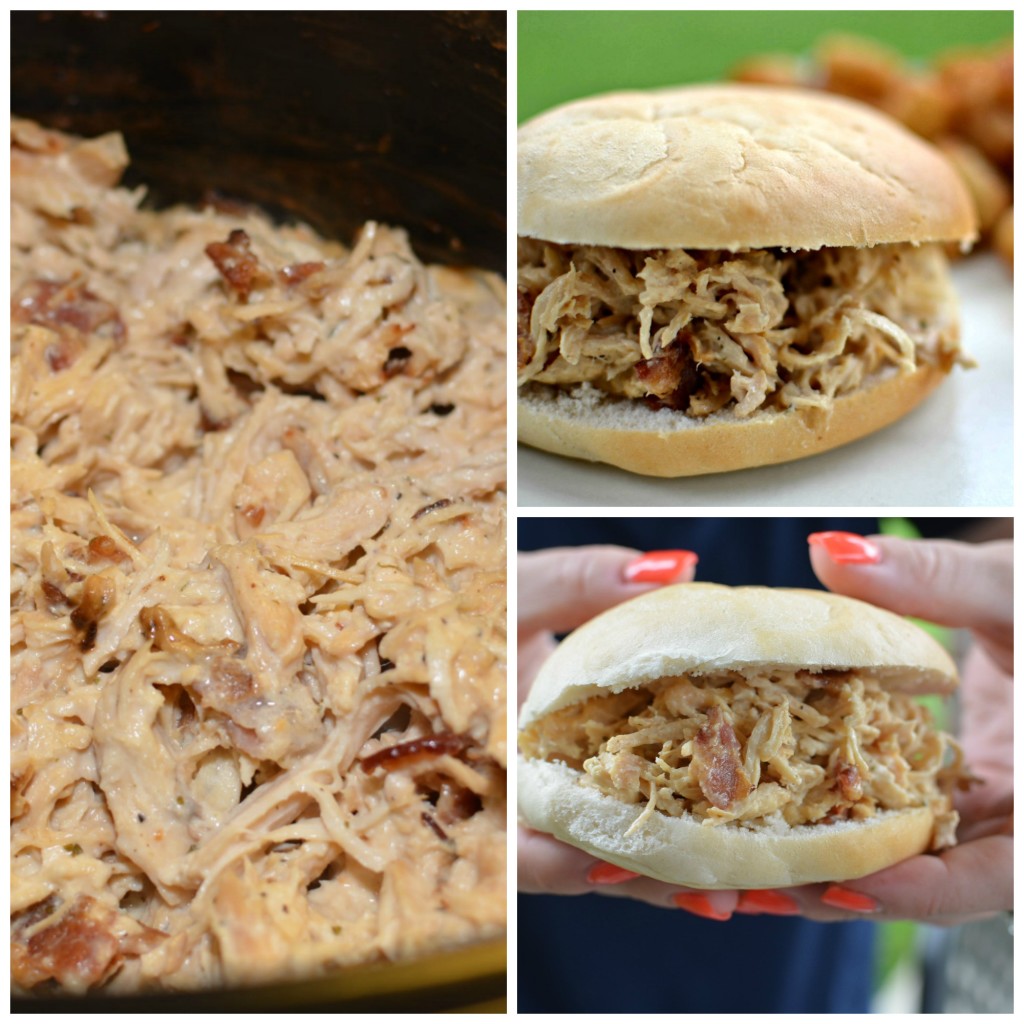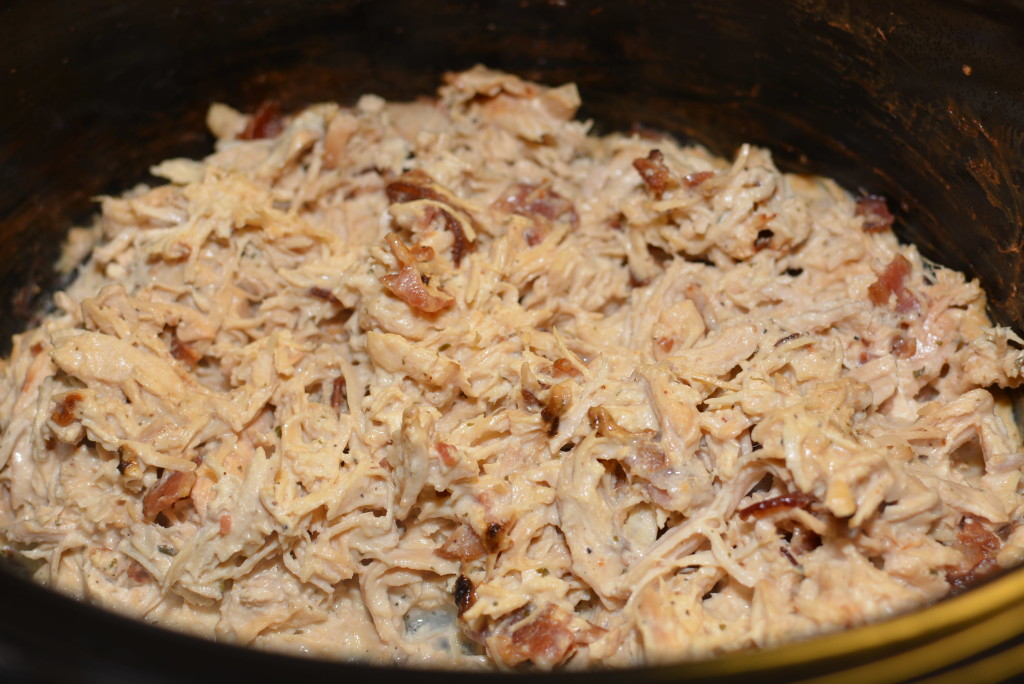 Ingredients:
1 lb chicken breast (boneless, skinless)
8 oz. cream cheese
1 packet dry Ranch dressing mix
1/2 lb bacon, cooked and crumbled
Directions:
In a slow cooker, place the chicken, cream cheese, and ranch dressing mix.
Cover with lid and cook on low for 6-8 hours, or high for about 4 hours.
Once cooked, shred using two forks and fold in the bacon.
Serve on buns, over pasta, rice, or by itself!
Recipe adapted from: Cookies and Cups