Growing up, I remember my mom putting together Christmas goodie trays each year. Some new additions were thrown in there, but we could always count on our favorites as well. One of our family favorites were these lemon dream bars. Being the chocolate fan I am, it always surprised everyone when I would pick these over a chocolate peanut butter ball, hehe.
The crust literally melts in your mouth, the chopped pecans add a nice slight crunch, and the lemon isn't too strong. Everything combined into one bar definitely earns the name "lemon dream bars".
Whether you make these for the Holidays, make these for a party, or just to enjoy as a delicious sweet treat; these bars are definitely a must try!
Enjoy!!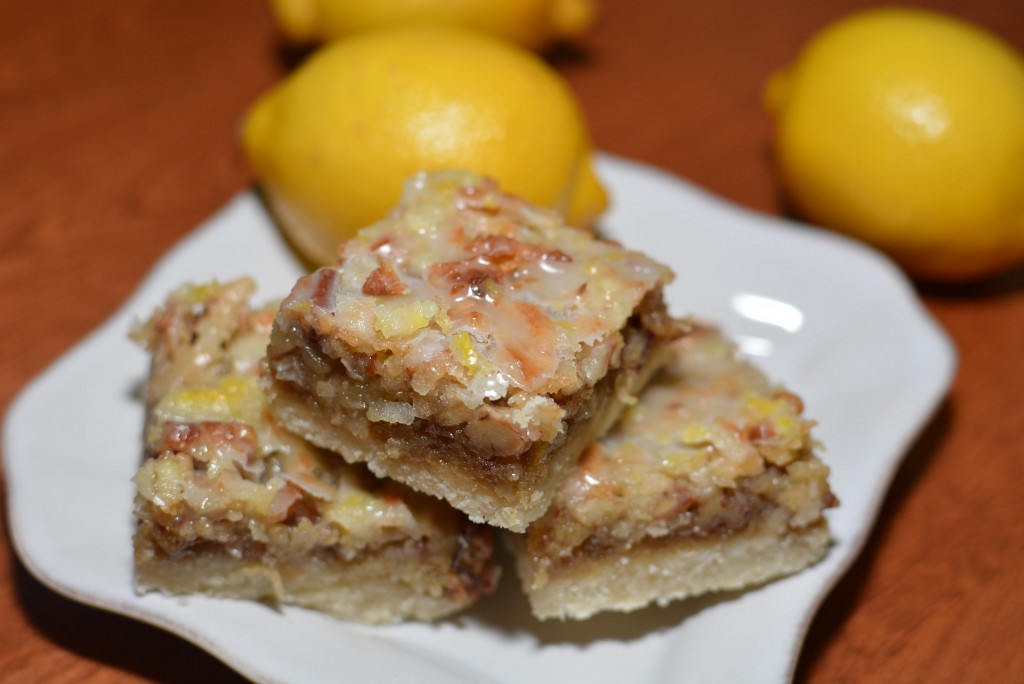 Ingredients:
1/3 cup butter
1 cup flour
2 tablespoon sugar
2 eggs
1/2 cup brown sugar, packed
3/4 cup coconut, chopped
1/2 cup nuts, chopped
1/4 teaspoon salt
1/8 teaspoon baking powder
1/2 teaspoon vanilla extract
2 teaspoon grated lemon rind
2 tablespoon lemon juice
1 cup powdered sugar
Directions:
Cut butter into the flour and sugar using a pastry blender or two knives. Continue until fine.
Press mixture firmly into the bottom of an ungreased 8 x 8 baking pan.
Bake in a preheated oven, 350, for 15-20 minutes, or until golden brown.
In a mixing bowl, combine the eggs, brown sugar, coconut, nuts, salt, baking powder, and vanilla.
Spread mixture onto the baked crust evenly.
Place pan back into oven (350) and bake for 25-30 minutes.
While bars are baking, combine the lemon rind, lemon juice, and powdered sugar together in a small bowl.
Once bars are done, remove from oven and frost immediately.
Allow to cool completely prior to cutting. Enjoy!