This tasty Instant Pot Mixed Berry Jam is fast to prepare, tastes so fresh, and requires no Pectin! Jam making made easy using your Instant Pot!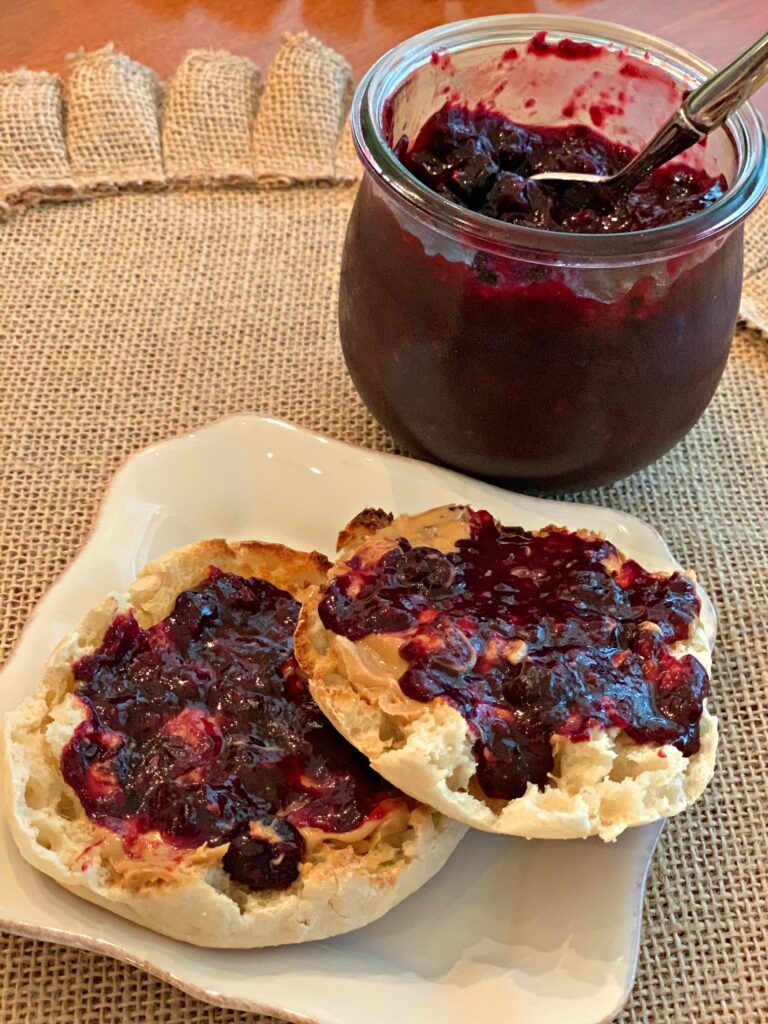 A few weeks ago, my mom called and told me she was getting ready to try making jam in her Instant Pot. I was immediately intrigued, especially when she said she wasn't even going to use Pectin!
Years ago, when my family lived in Seattle, my hubby and I were big into making jelly. We would go to the pick fields and gather strawberries, raspberries, and blueberries. We even picked blackberries off the bushes during a hike we went on and used those in jelly, hehe!
Each year, when the fruit season rolled around, we gathered our buckets, picked the fruit with the help of our kids, and set to work on canning. We would remove the seeds from the blackberry, but keep the seeds in the rest of the batches. My hubby became the pro at the process and ended up doing most of the work himself while the kids and I happily ate berries and watched, lol!
At one point, we had over 50 jars of each flavor! Crazy, right?! We gave them to our kids teachers, friends, neighbors, family, and basically anyone that wanted a jar! Little did we know how spoiled we were having the pick farms so close to us and inexpensive.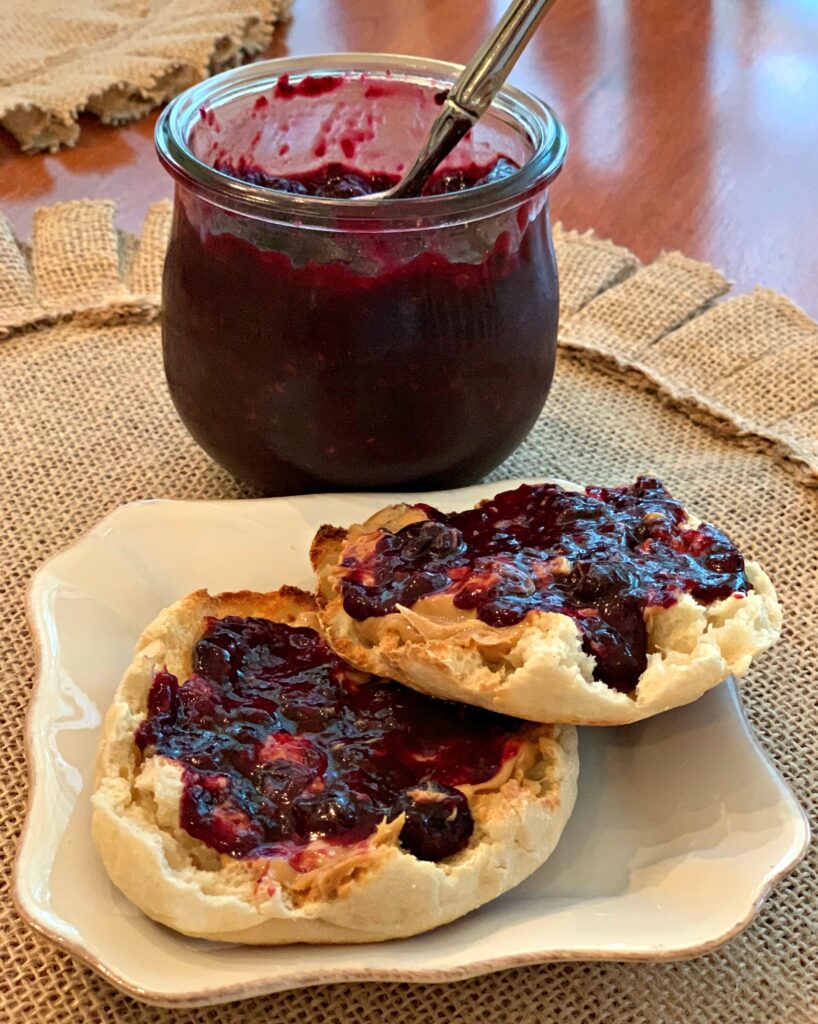 Once we moved to Texas…Dallas to be specific, I looked up areas to pick and realized the closest one was 45 minutes from us. No thank you! That put a stop to our jelly making days!
Fast forward a year, we now live in Houston and although we do have a pick farm near us, life got busy and we don't really make our own anymore. Plus, my kids swore off peanut butter and jelly sandwiches, so I didn't feel the need to have several jars, haha!
Well, when my mom called to say she was making an Instant Pot Jam, I immediately was intrigued because not only did it sound so simple, but it required next to no ingredients. Quite natural and fresh! I told her to put a jar aside so I too could try!
That afternoon, she dropped off a jar and it looked amazing! I chose to surprise my kids with peanut butter and jam for lunch the next day and see what they said about the jam. All three kids came home from school raving about their sandwiches! They could tell it was different and LOVED it! My oldest, being a huge fruit lover, begged for another sandwich the next day!
We killed that jar in no time and are already using a new jar from a new batch she made!
For her first batch, she used triple berry, but her second batch, she used strawberry. Both are equally as tasty, so feel free to use whichever fruit you prefer. You can use 2lbs of fresh fruit, OR 2 (16 oz) bags of frozen fruit.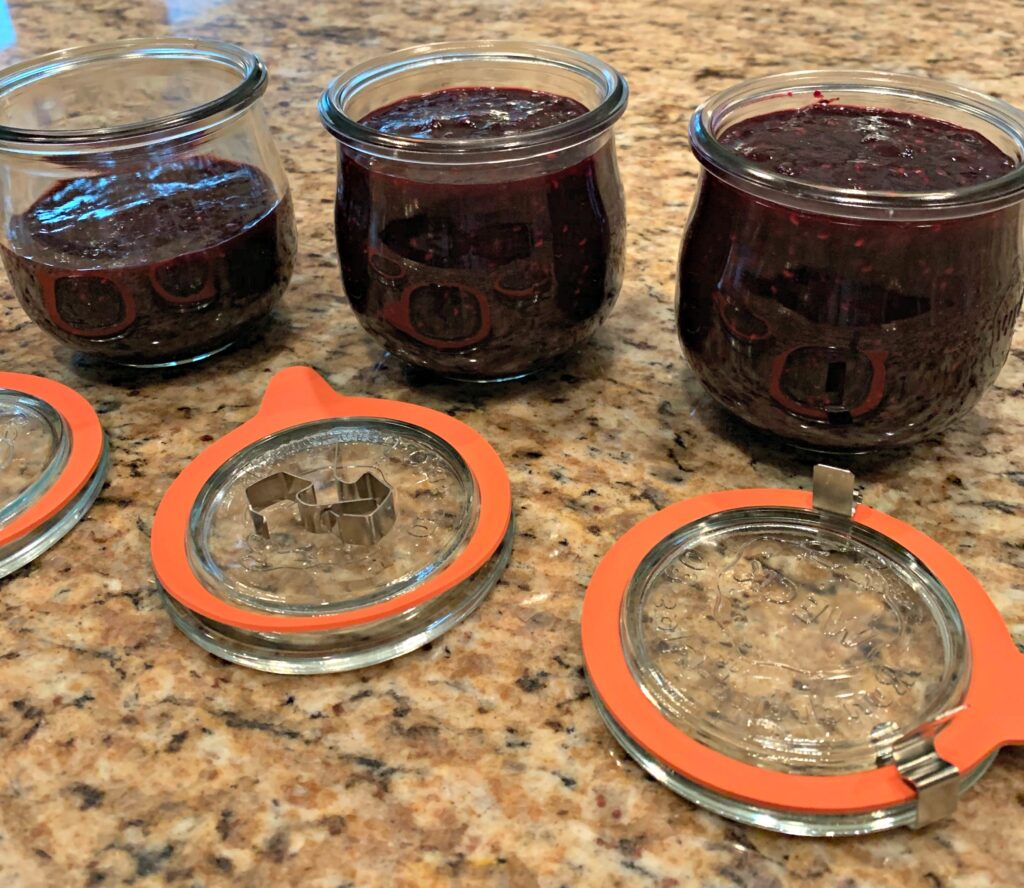 Best part is, it doesn't use Pectin. I don't know about you all, but sometimes I have found that can give indigestion or heart burn, so this is much better!
Spread this on your biscuits, rolls, crescents, or bread and have a tasty breakfast, lunch, snack, or even dinner!
Enjoy!
Instant Pot: https://amzn.to/2Yni9LB
Immersion Blender: https://amzn.to/2U8rXtK
Mason Jars for storing Jam: https://amzn.to/2U8SV4b
*Be sure to sign up for my newsletter below! Simply add your email address and you'll receive my latest recipes sent directly to your inbox! Plus, I offer a monthly prize giveaway exclusive to my subscribers only!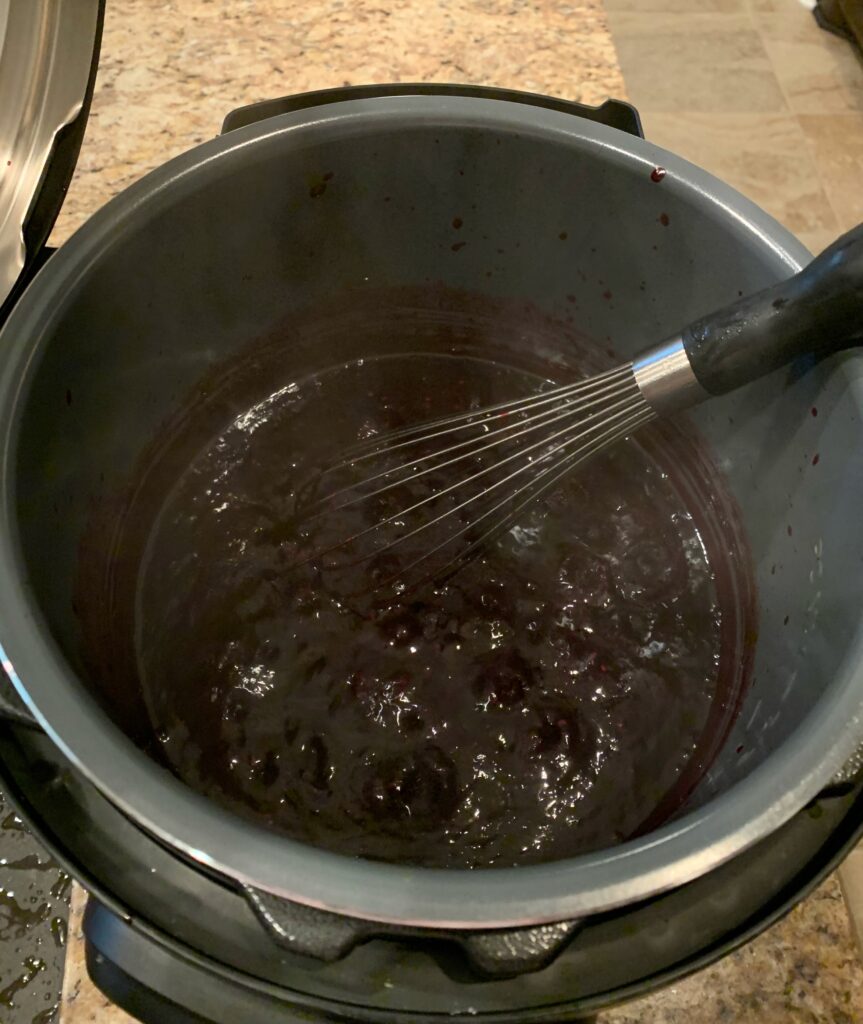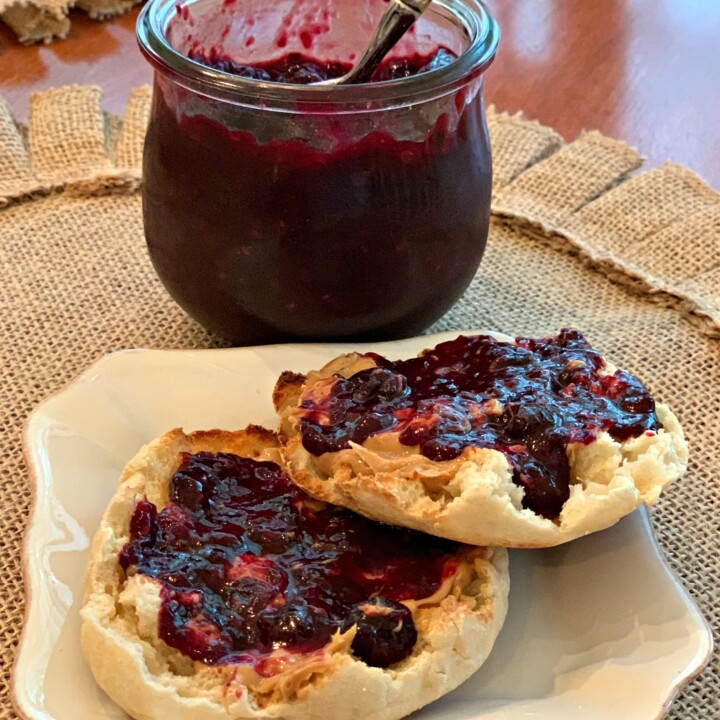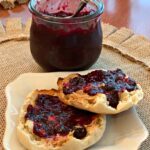 Print Recipe
Instant Pot Mixed Berry Jam
This tasty Instant Pot Mixed Berry Jam is fast to prepare, tastes so fresh, and requires no Pectin! Jam making made easy using your Instant Pot!
Ingredients
32

oz

frozen mixed berries

*I used 2 16 oz. bags, but can also use 2 lbs fresh fruit

1

cup

sugar

2

tablespoon

lemon juice

3

tablespoon

cornstarch

1 1/2

tablespoon

water
Instructions
Add the mixed berries, sugar, and lemon juice to your Instant Pot.

Allow to sit for 10 minutes. The sugar draws out the juices from the berries.

Place lid on Instant Pot and make sure valve is in sealing position.

Cook manual, high pressure, for 1 minute followed by a natural pressure release for 15 minutes.

Do a quick release if any pressure remains and once pin drops, remove lid.

Use a potato masher or immersion blender to smooth out the jam to desired texture.

In a small bowl, combine the water and cornstarch to create a slurry.

Stir slurry into the fruit mixture.

Turn the saute feature on and bring mixture to a full boil.

Allow to boil for a few minutes, stirring frequently, until mixture has thickened.

Turn off saute function and pour jam into containers.

Store in refrigerator for up to 3 weeks!
Notes
Recipe adapted from Tastes Better From Scratch