Last weekend, my awesome neighbor and friend Ashley, made my family this dinner. As I mentioned in previous posts, she and I swap a dinner each week, which allows us to take the night off of cooking, while still giving our families a home cooked meal.
My husband had to leave on business, so I cooked it the first night he was gone. It was such a hit with the kids that they actually ASKED me to have the leftovers the next evening for dinner. Amazing, right? Not only did we get to enjoy it two nights in a row, but I also had it for lunch the next day.
The pasta was creamy, lots of flavor, you could add in mushrooms or opt out like my family prefers. This is a great freezer meals and makes lots, so its great for having company over too!!
Thanks Ashley for another fabulous dinner!!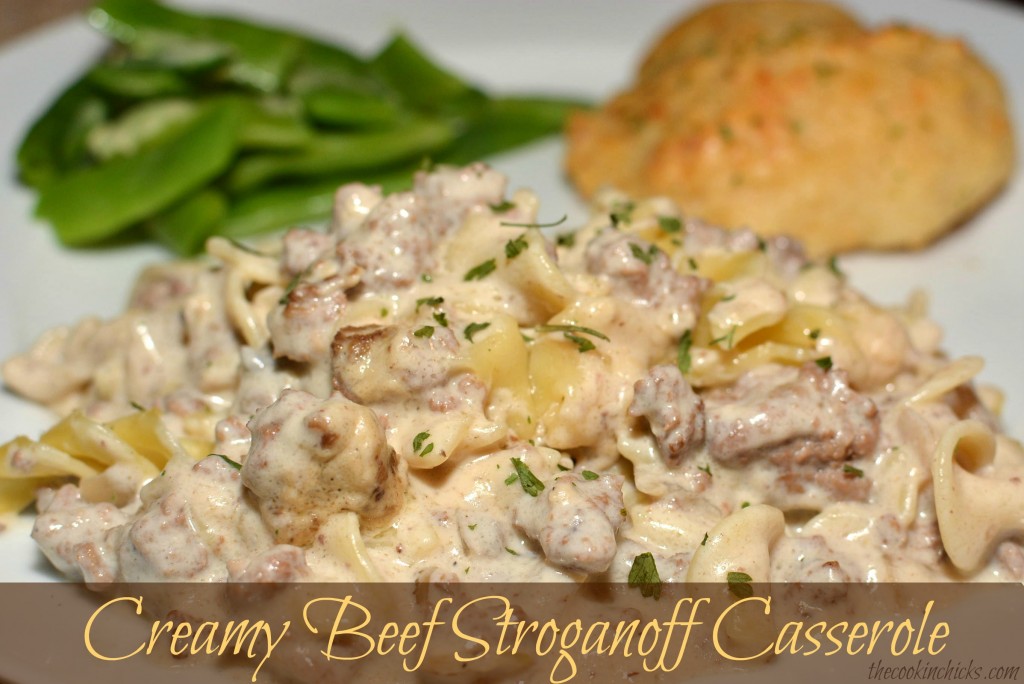 Ingredients:
1 lb. ground beef or turkey
1 medium chopped onion
2 teaspoon of minced garlic
3 tbsp. Worcestershire sauce
2 cups sliced mushroom, optional
1 (14oz) can of beef broth
1 (10oz) can of cream of mushroom
1 (16oz) container of sour cream
1 teaspoon of salt
1 teaspoon of pepper
8oz wide egg noodles
2 tbsp. butter
Directions:
Preheat oven to 350 degrees and lightly grease a 13×9 dish.
In a large skillet, brown beef, onion and garlic until cooked thoroughly. Drain fat.
Stir Worcestershire, mushrooms and beef broth into the meat. Bring to a boil, then reduce heat and simmer for 15 minutes.
Stir in cream of mushroom soup, sour cream, salt and pepper and remove from heat.
Boil egg noodles until al dente. Drain and stir in butter until melted.
Pour noodles into the 13×9 dish and top with the meat sauce.
Bake for 30-35 minutes.