On Saturday evenings, my family and I head to church around 5:30. We absolutely love going on Saturdays, but the hard part is getting everyone fed in time. I threw this casserole together Saturday afternoon while the kids were napping, and popped it in the oven before church. It was so kid friendly and a huge hit. We all left for church with happy, full tummy's!!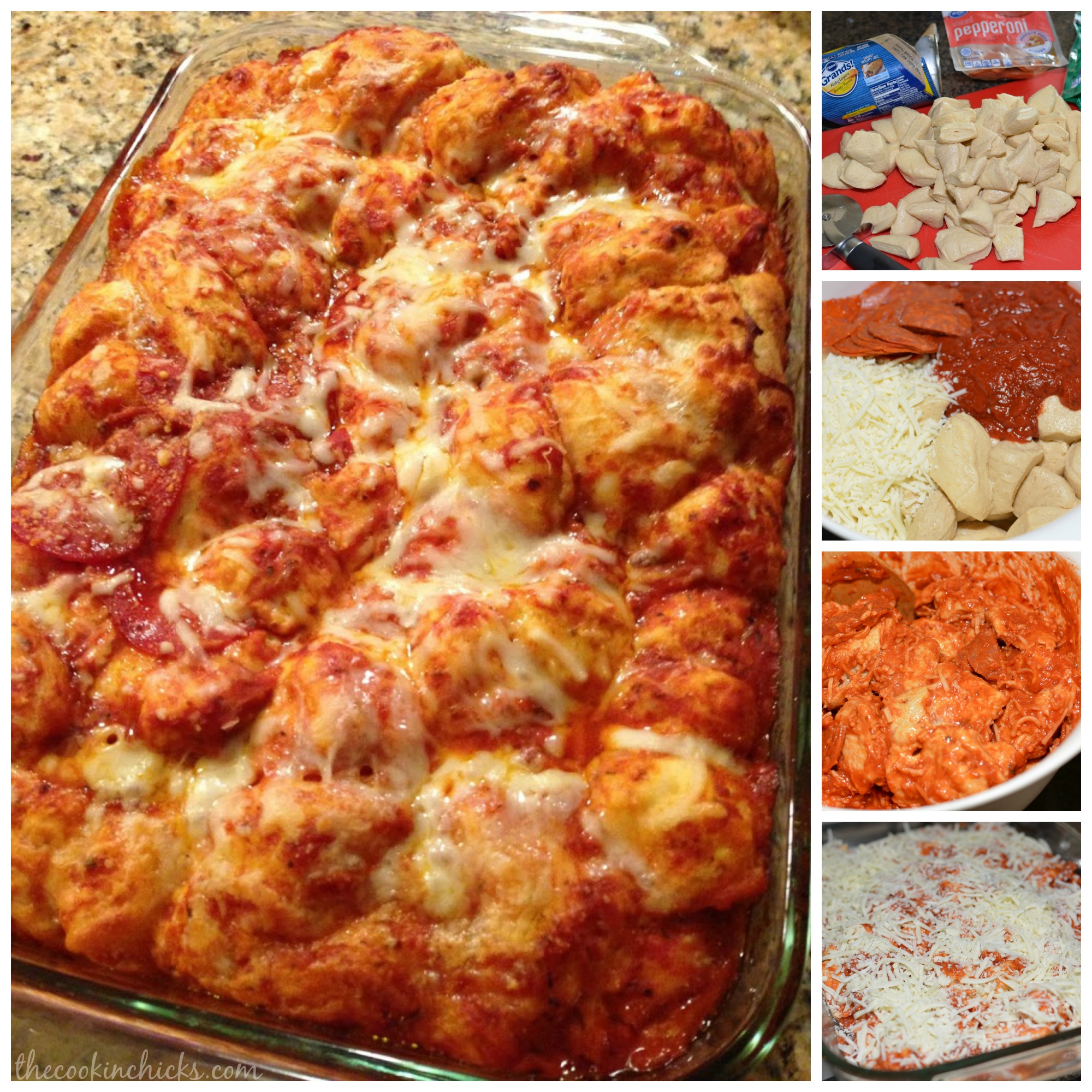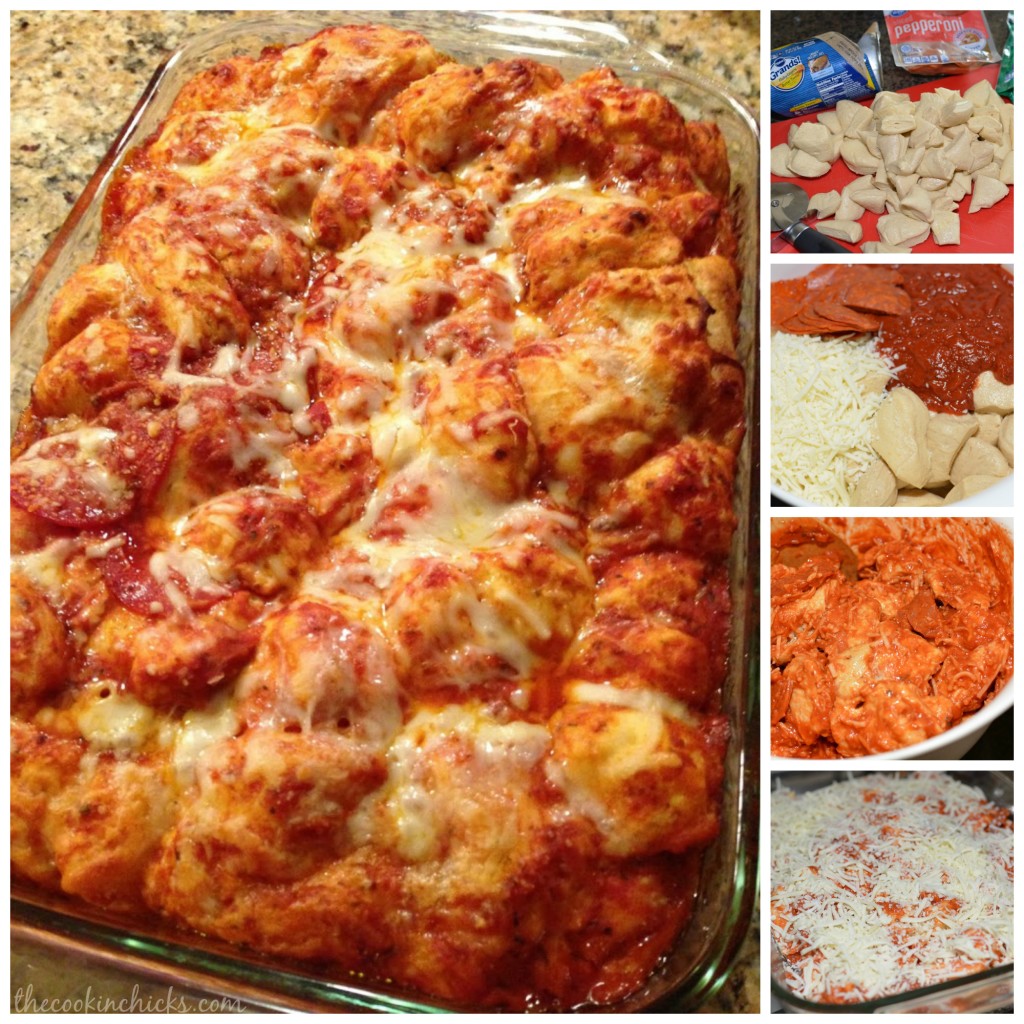 Ingredients:
2 cans Pilsbury biscuits (you should have 16 biscuits total)
1 jar pizza sauce (15 oz)
2 cups mozzarella cheese
Your favorite Pizza topping (I used pepperoni, but you could use cooked sausage, onion, mushroom, peppers, etc)
Italian Seasoning
Directions:
Lightly grease a 9×13 baking dish.
Preheat oven to 375.
In a large bowl, break biscuits into small pieces (about 4-5 pieces per biscuit).
Add in pizza sauce, one cup mozzarella cheese, and pizza topping.
Mix thoroughly so all pieces are evenly coated.
Pour into greased baking dish.
Top with remaining one cup cheese.
Bake in oven for about 35 minutes, or until slightly brown and cheese is bubbly. *I stuck mine under the broiler for an additional 3-4 minutes to get the top really bubbly!!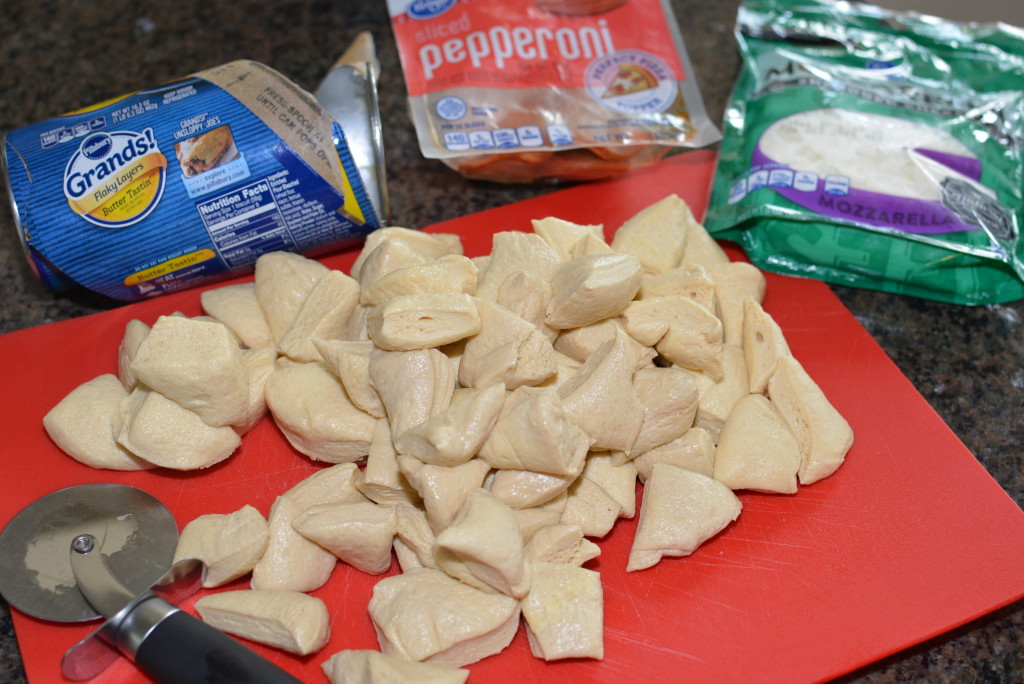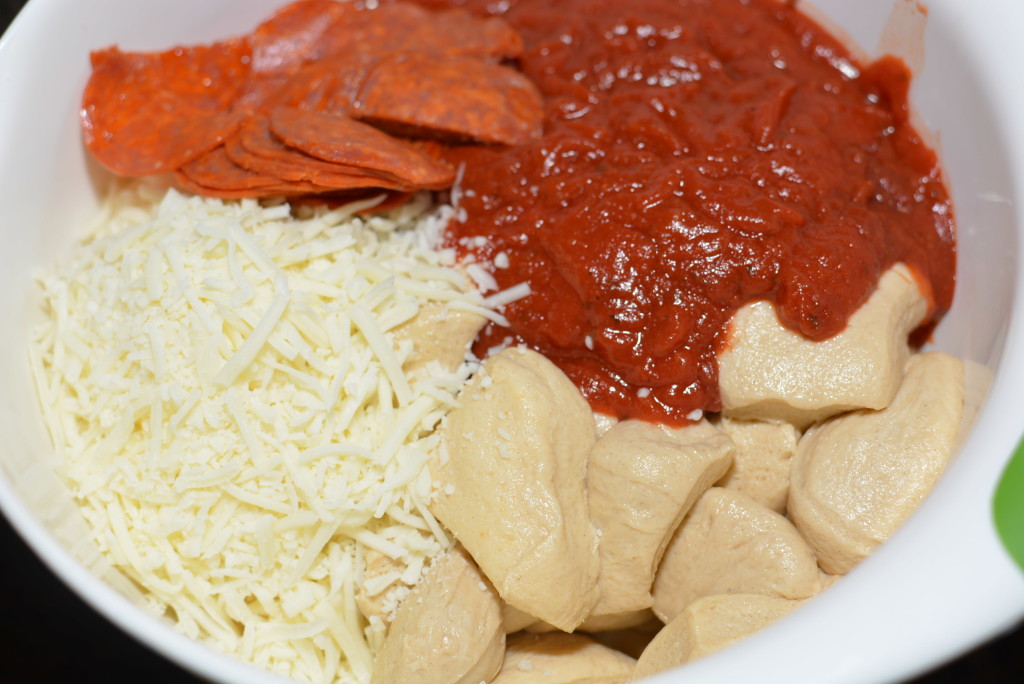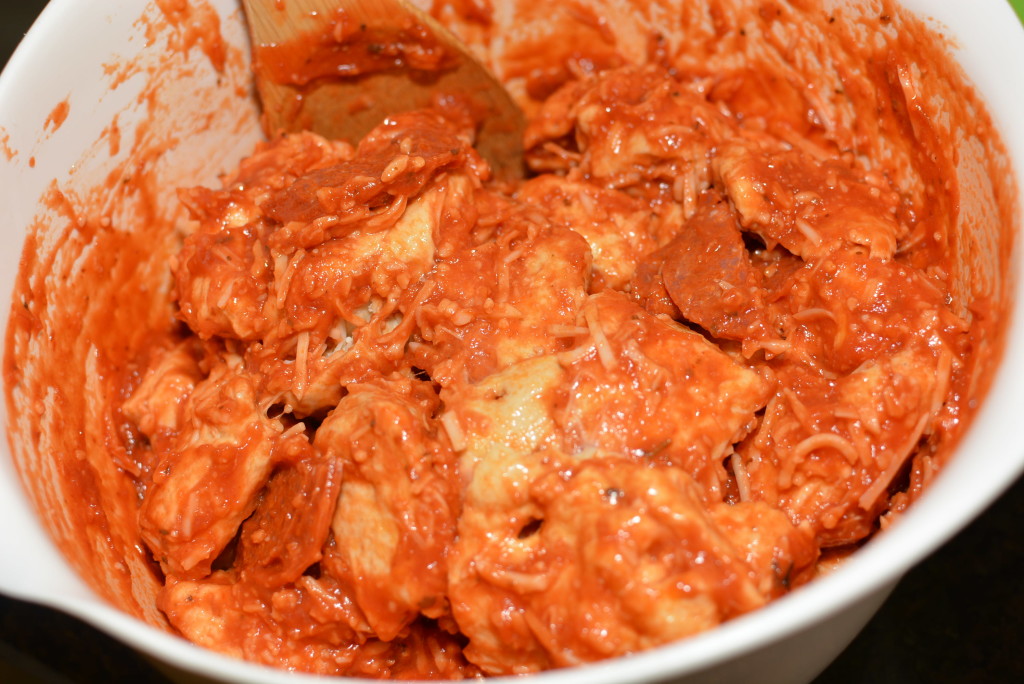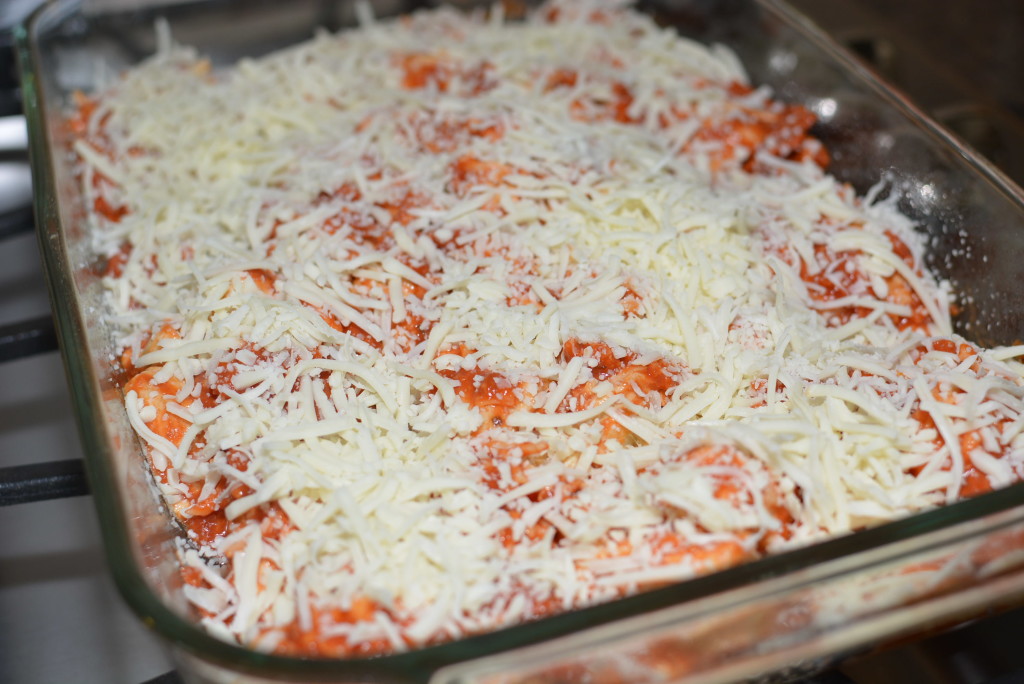 [AdSense-A]