The BEST Guacamole recipe is simple to make and uses fresh, high-quality ingredients. Authentic guacamole doesn't contain unnecessary ingredients. All you need is avocados, onion, tomatoes, cilantro, jalapeno pepper, lime juice, garlic and salt. Easy and delicious!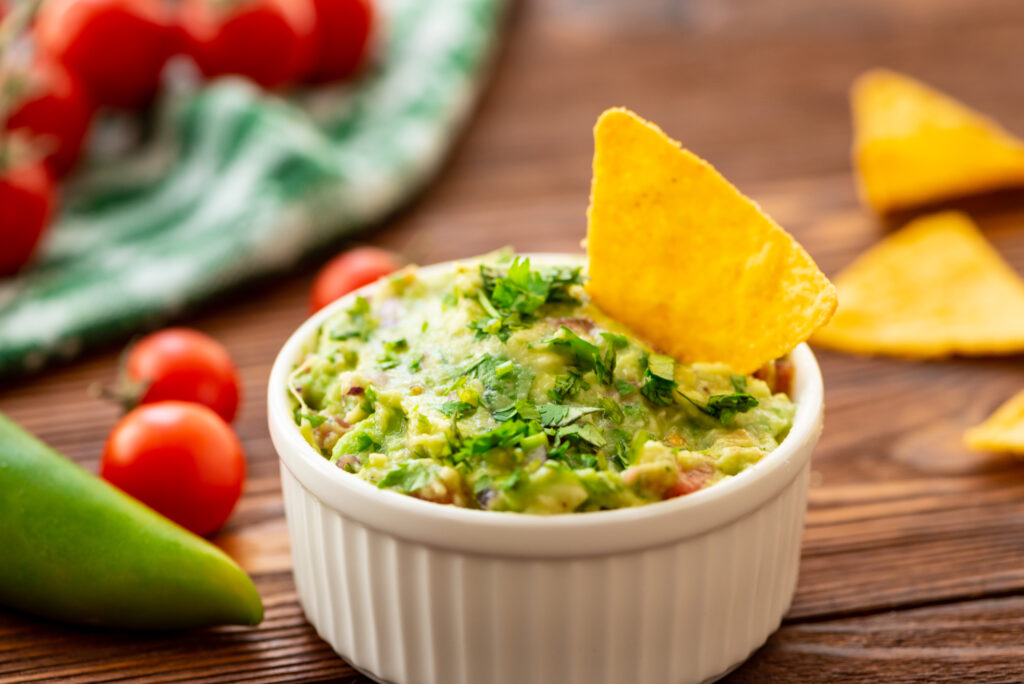 Over the years, one of the things my hubby has perfected is his guacamole. What started out as "good", has changed to "perfection". He has his method, his routine on how to make it, and this dish is entirely his.
Every now and then when we are hosting a party, I'll offer to make this guacamole while he mans the grill. Nope, he never goes for it because he has this down pat himself!
We prefer our guacamole chunky, so he doesn't mash the avocado too much, however, if you prefer smooth, mash those avocados until desired consistency is reached!
By combining the fresh ingredients, you get an end result that makes for a tasty dip or topping!
This incredible guacamole recipe is quick and easy to make, naturally gluten-free and vegan, and it's always a hit with a crowd! Perfect for game day, snacking, or an appetizer!
When hosting people over, we make a double batch and love to serve fajitas or tacos with this. Sometimes even burgers! Enjoy with chips as an appetizer or place a scoop on top of your meal for added flavor!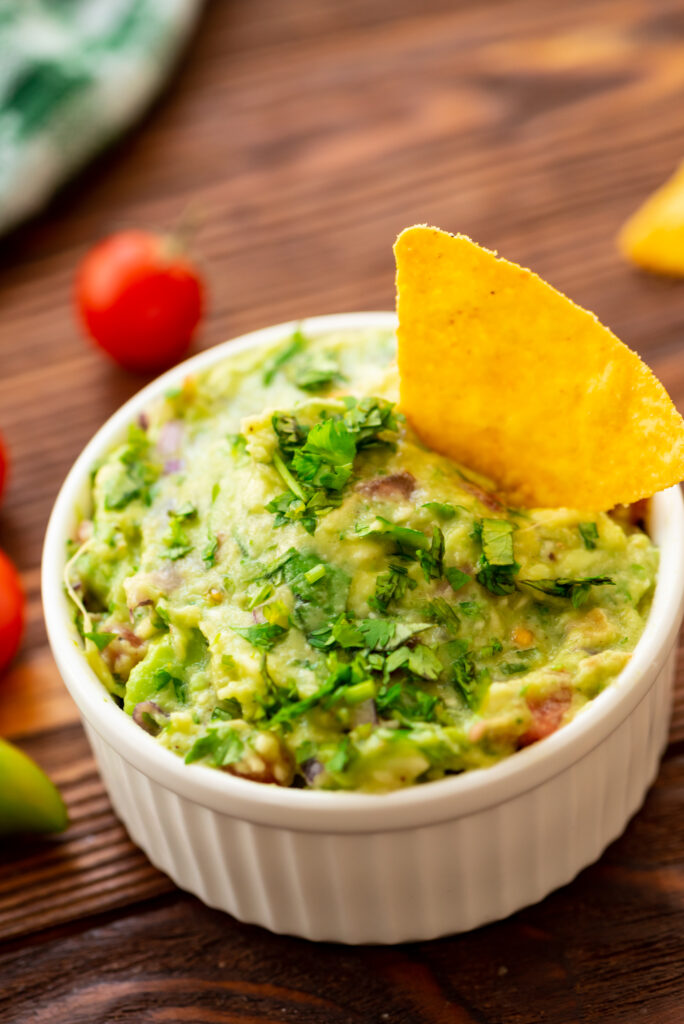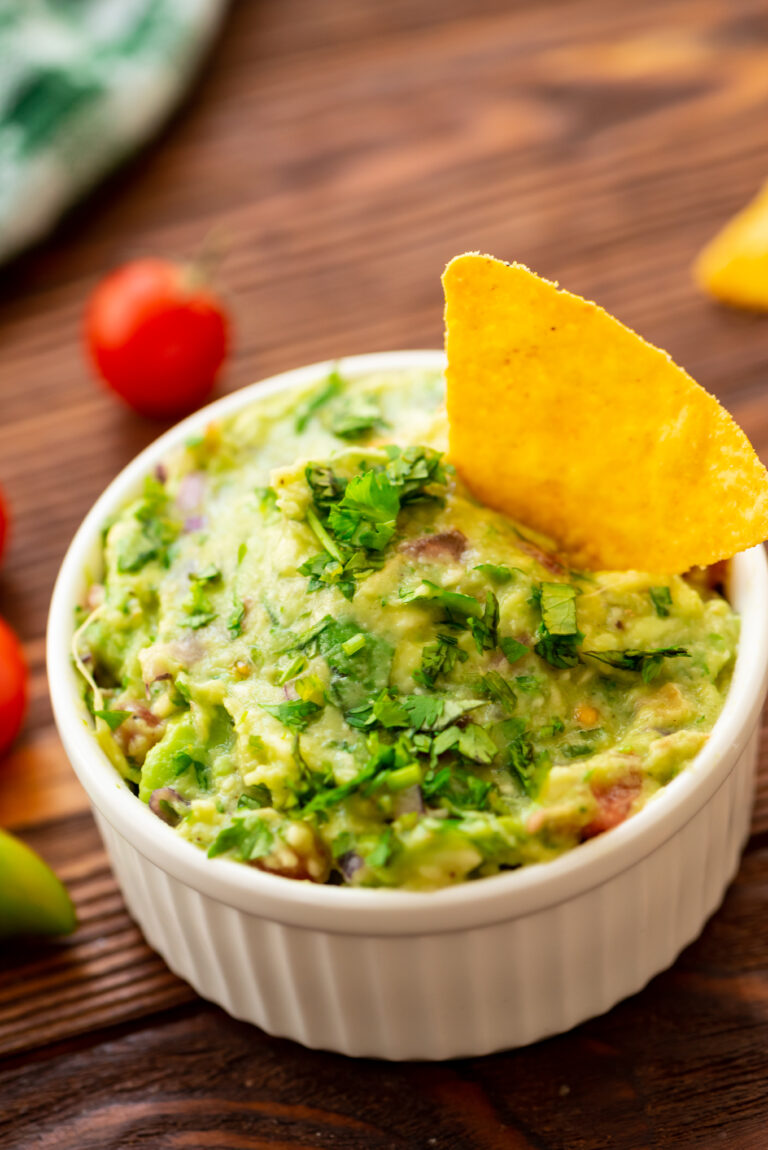 Due to the avocado turning brown somewhat quickly, I don't recommend making this a day or so early. If you have leftovers, you can typically keep it in the refrigerator for a day and just stir before serving!
Ingredients needed for this ULTIMATE Guacamole recipe:
Avocados- make sure your avocados are ripe
Lime Juice- freshly squeezed is best, try to avoid jarred as the flavor is much more enhanced when fresh
Tomato- Roma tomatoes are my go-to since they aren't as juicy
Jalapeno- Add a bit more/less depending on heat desired
Garlic Cloves- Feel free to add more/less depending on tastes
Red Onion- some people prefer yellow onion, I prefer red, feel free to use either
Cilantro- the staple ingredient in Mexican cuisine
Salt/Pepper- brings it all together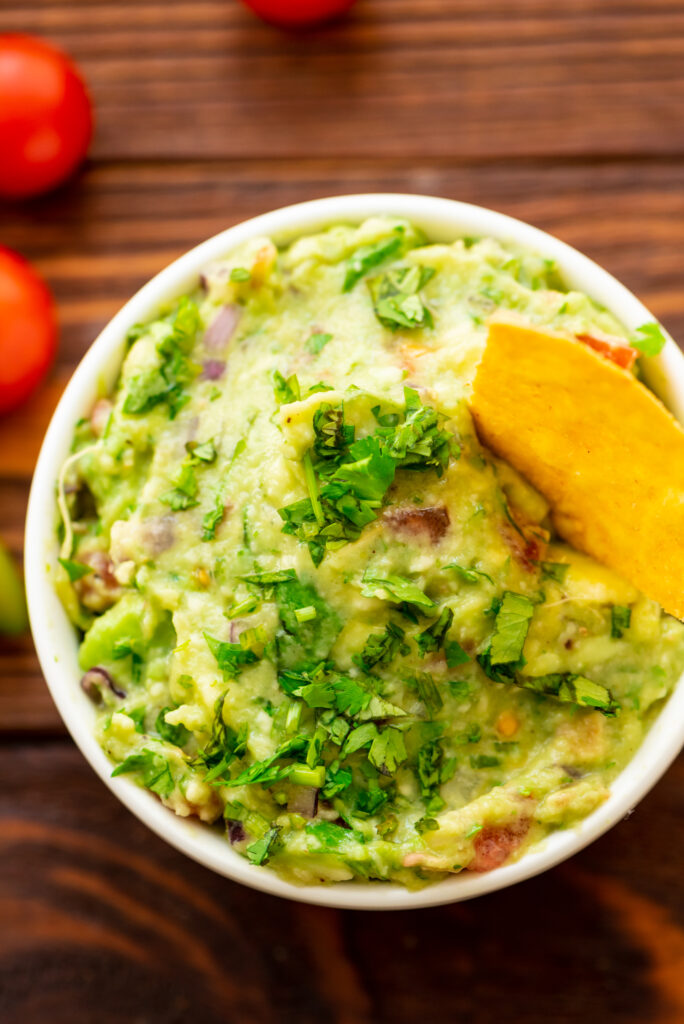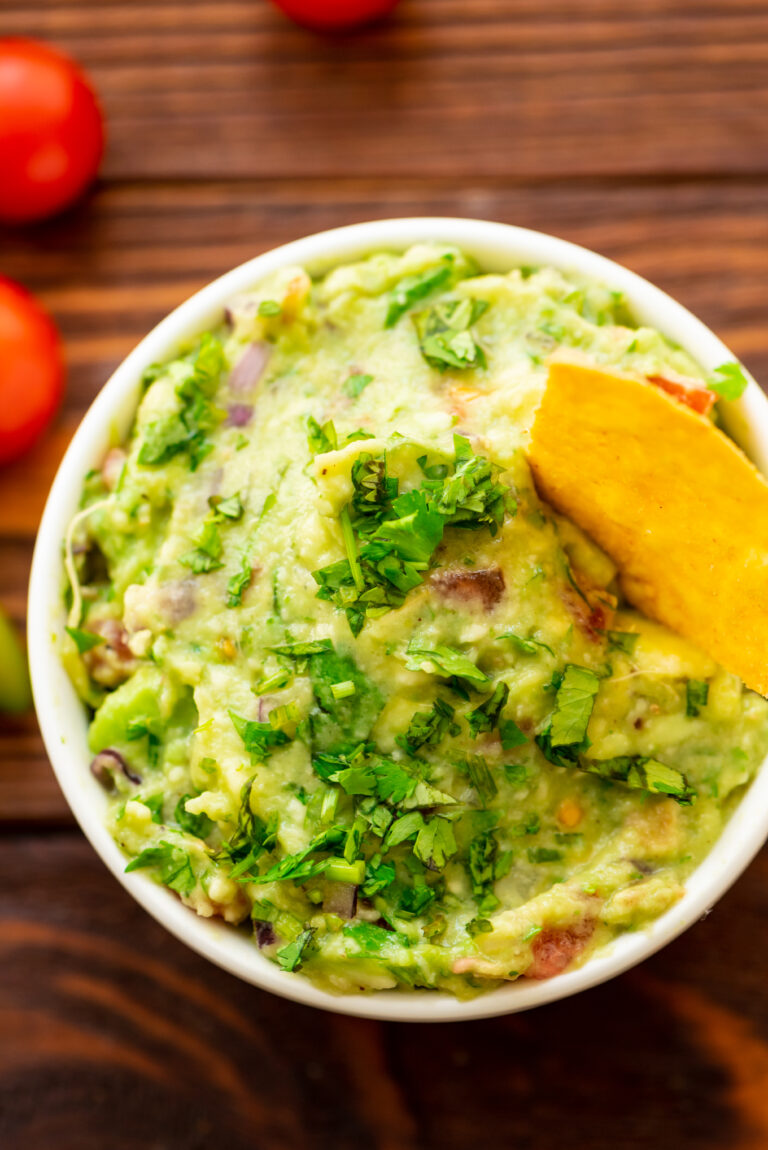 How to prepare:
In a bowl, mash the avocado to desired consistency.
Add in the remaining ingredients and stir to incorporate.
Serve or chill until ready to enjoy!
Check out these other great recipes:
BEST EVER Instant Pot Mexican Rice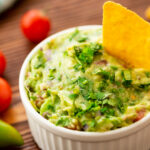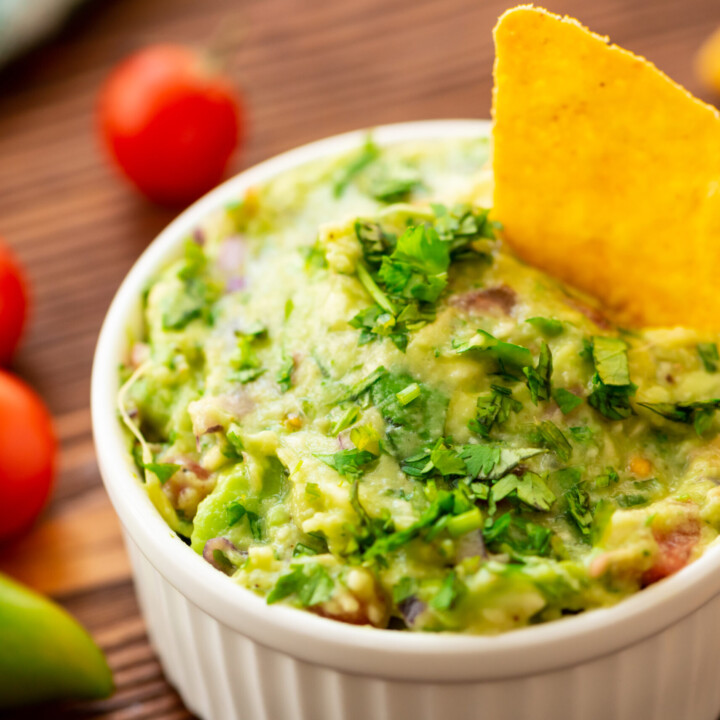 Print Recipe
Tasty Guacamole
Ever wonder how to make the best Guacamole?? Well, look no further because this is just that!! The BEST! Delicious, fresh ingredients combined to create a dip or topping that is mouthwatering! Keep it chunky or make it smooth, either way, it'll be a hit with everyone
Ingredients
4

avocados

2

tablespoon

lime juice

1/2

tomato, seeded/chopped

1

jalapeno, minced

2

garlic cloves, minced

1/2

red onion, diced

1/2

cup

cilantro, chopped

salt/pepper to taste
Instructions
In a bowl, add in the avocados and lightly mash to desired consistency.

Stir in the lime juice, tomato, jalapeno, garlic, red onion, and cilantro.

Once combined, add in desired amount of salt and pepper. Serve!
Nutrition
Calories:
224
kcal
|
Carbohydrates:
14
g
|
Protein:
3
g
|
Fat:
20
g
|
Saturated Fat:
3
g
|
Polyunsaturated Fat:
2
g
|
Monounsaturated Fat:
13
g
|
Sodium:
11
mg
|
Potassium:
710
mg
|
Fiber:
9
g
|
Sugar:
2
g
|
Vitamin A:
399
IU
|
Vitamin C:
20
mg
|
Calcium:
23
mg
|
Iron:
1
mg