A few weeks ago, my neighbor had us over for dinner and I brought this dip as an appetizer!! It not only was incredibly simple to make, but it was a huge hit with everyone! The plate was scraped clean, which is always a sign of success!!
The ingredients together were fresh tasting and light enough to satisfy us until dinner was ready. I served it with baguettes, but you could use crackers if desired!!
Next time you need an appetizer, definitely try this one, it will be a hit with any crowd!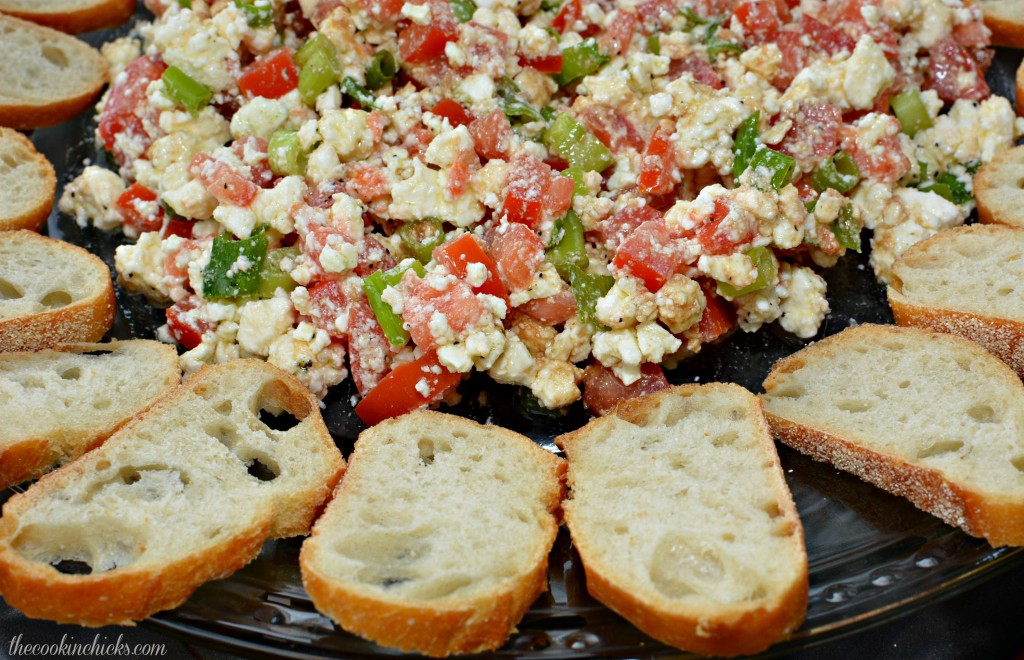 Ingredients:
1/3 cup olive oil
3 Roma tomatoes, diced
5 green onions, chopped
8 oz. feta cheese, crumbled
3 teaspoon Cavender's Greek seasoning
2 teaspoon balsamic vinegar
Crackers or fresh baguette, sliced
Directions:
On a large serving tray, add the oil in the middle.
Pile the tomatoes, green onions, and feta cheese on top and carefully toss to combine.
Sprinkle the Greek seasoning and balsamic vinegar on top and toss to combine once more.
Refrigerate until ready to serve with crackers or bread! Enjoy!
Recipe adapted from: The Girl Who Ate Everything