Last night for dinner, I made this along with our fried rice. I had been in the mood for Chinese food, so decided to make it myself. The whole family loved it, and we have enough leftovers to enjoy for lunch today!! This version is a little healthier than the take out version due to the fact it is baked, not fried. We will definitely be enjoying this meal again in the near future!!
Ingredients:
3-4 chicken breasts
1 cup cornstarch
3 eggs
1/4 cup canola oil
1/2 cup honey
1/2 cup soy sauce
1/2 cup ketchup
1/2 cup brown sugar
1/2 cup rice wine vinegar
1 tablespoon sesame oil
2 teaspoon minced garlic
1 tablespoon cornstarch
Sesame Seeds/Green Onions (optional)
Directions:
Preheat the oven to 325.
Cut the chicken breasts into small pieces.
In a large bag, add the 1 cup cornstarch.
In a small bowl, add the eggs and slightly beat until broken up.
Drop chicken pieces into bag and shake around until thoroughly coated. Remove from bag and dip into egg.
Place chicken in a large skillet with canola oil. Cook until chicken is browned.
Remove from pan and place into a greased 9×13.
In a different bowl, combine the honey, soy sauce, ketchup, brown sugar, rice vinegar, sesame oil, garlic, and cornstarch.
Pour mixture over chicken and bake in oven about 45 minutes.
Stir chicken a few times while cooking to coat in sauce.
Remove from oven and serve. Sprinkle sesame seeds and green onions on top if desired!!
Our Fried Rice is the perfect addition to this dish!!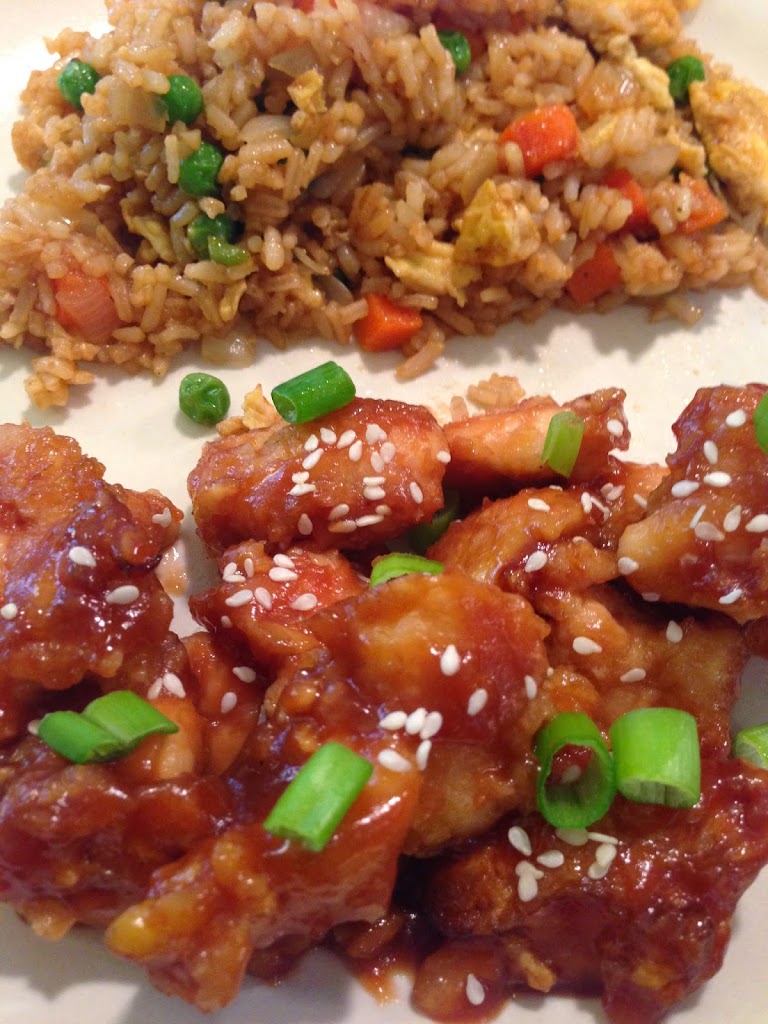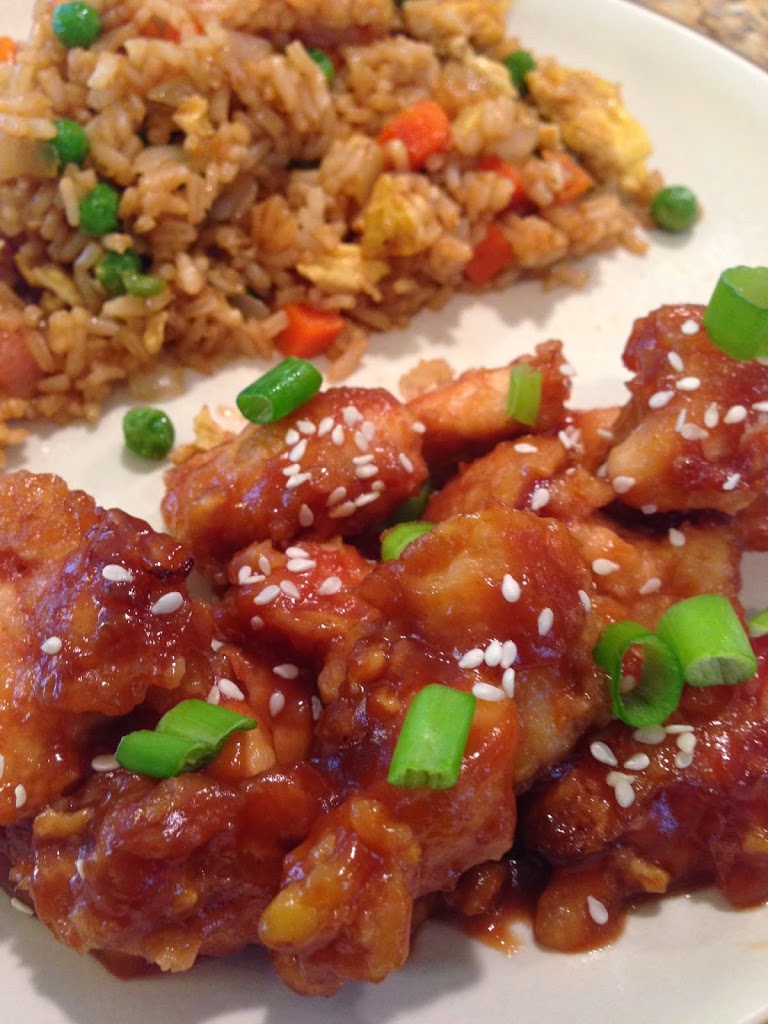 [AdSense-A]