I am a HUGE fan of egg rolls. Seriously, anytime we go to an oriental restaurant, I order the same thing. Chicken fried rice with egg rolls. Basic but delicious right? I decided to attempt to make my own one evening and they were amazing. They are super simple to make too!! Just thinking about them is making me want one right now, yum! I paired them with my Kung Pao chicken recipe and it was quite a yummy meal!!
Ingredients:
Egg Rolls Wrappers
1 bag cole slaw mix
1 teaspoon garlic, minced
1/4 teaspoon ground ginger
2 tablespoon soy sauce
Salt/Pepper
Cooking Spray (olive oil or vegetable oil)
Directions:
In a medium bowl, mix together cole slaw mix, garlic, ginger, soy sauce, and desired amount of pepper/salt.
Cover and place in microwave for about 3-5 minutes, until cole slaw mix is cooked. Drain any excess liquid and stir to coat seasonings.
Lay egg roll wrappers out (I was able to make 9 egg rolls with one bag of cole slaw mix). Place about 1/2 cup amount of mixture in middle of wrapper and fold in sides. Once sides of wrapper are pulled in, roll to close egg roll.
Place egg rolls on sprayed cookie sheet.
Spray additional spray on top of egg rolls and bake in a preheated oven (375) for 10-15 minutes, flip to other side, and cook additional 10-15 minutes, or until golden brown.
Serve!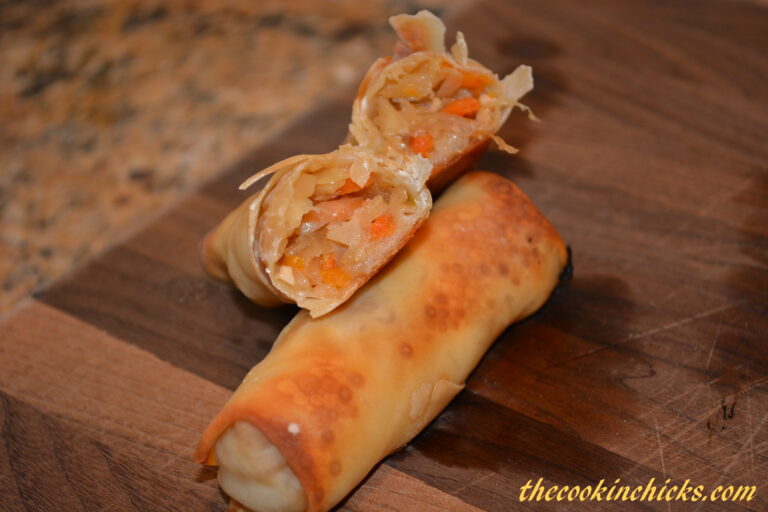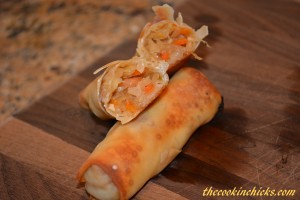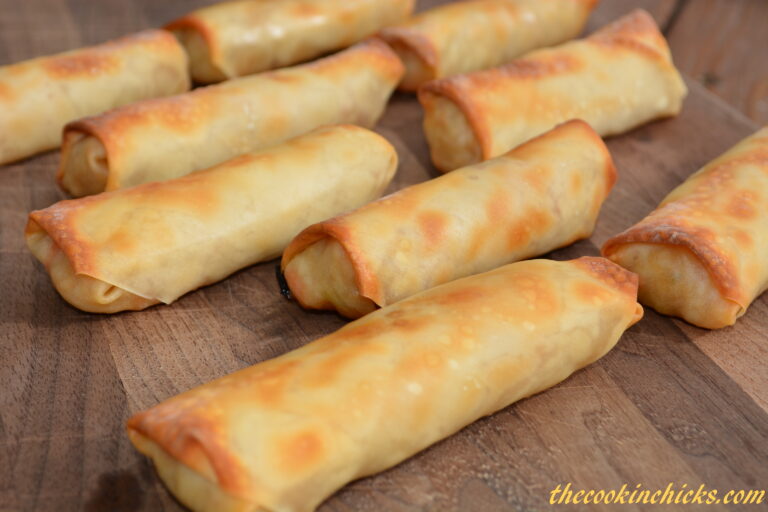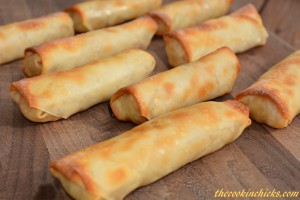 [AdSense-A]