This recipe is ridiculously simple. As I was putting it together the other night, it reminded me of a dump cake. I used peach pie filling with this recipe, however, you can use blueberries, apples, cherries, strawberries, etc. The possibilities are endless!! If you are looking for a delicious sweet treat, look no further! This will have you going back for seconds!! Enjoy!!
Ingredients:
2 cups Bisquick (if you do not have Bisquick, here is a "from scratch" version)
2 cans Peach Pie filling
1/2 cup sugar
1 cup butter, melted
1/2 cup chopped Pecans
Directions:
Grease a bundt pan.
Pour the peaches into the bottom of the pan.
Sprinkle Bisquick on top of peaches.
Sprinkle sugar on top of Bisquick.
Pour melted butter over top of pan, making sure to coat everything entirely.
Sprinkle nuts on top.
Place pan into a preheated oven, 375, and bake for 45 minutes.
Remove from oven and scoop into a bowl.
Serve with vanilla ice cream if desired.
Recipe adapted from: Debbie Doo's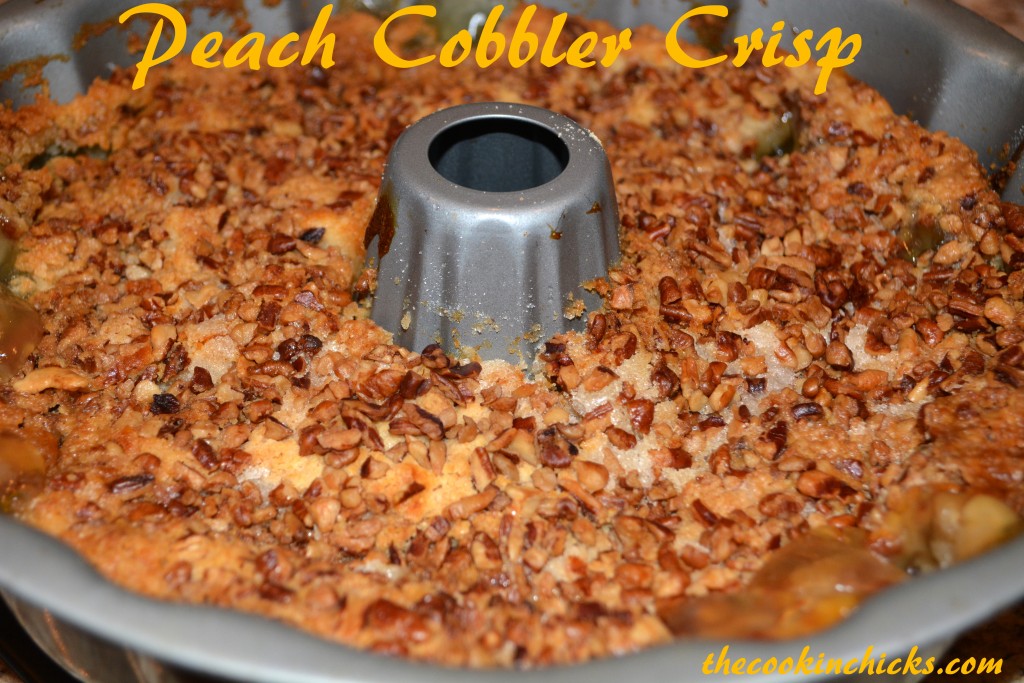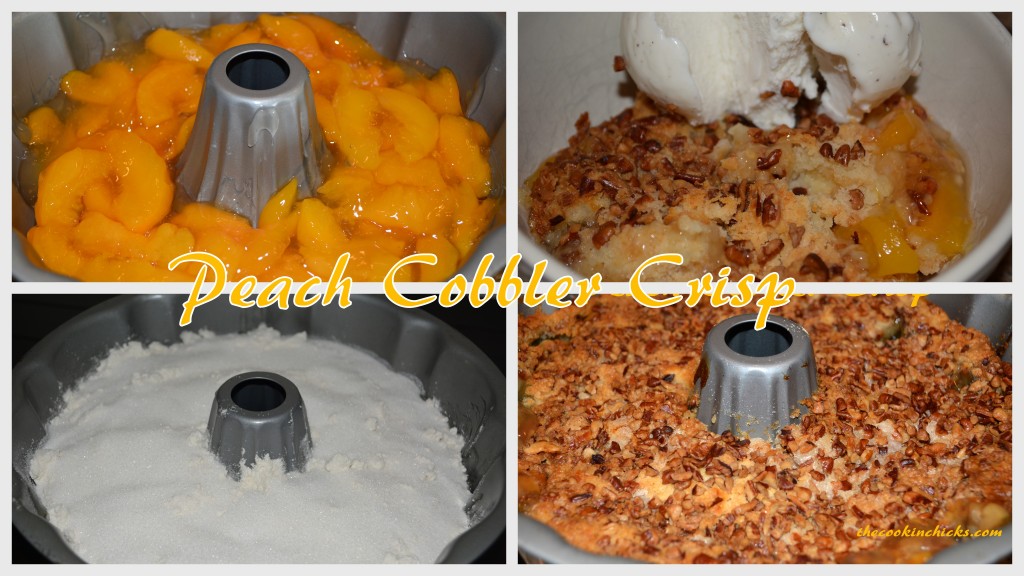 [AdSense-A]