Inside out S'mores brownies are the combination of brownie, graham cracker and marshmallow to bring the tastes of summer to your kitchen! You'll think you're back at the bonfire enjoying freshly roasted marshmallows, but you can enjoy these without all of the fuss!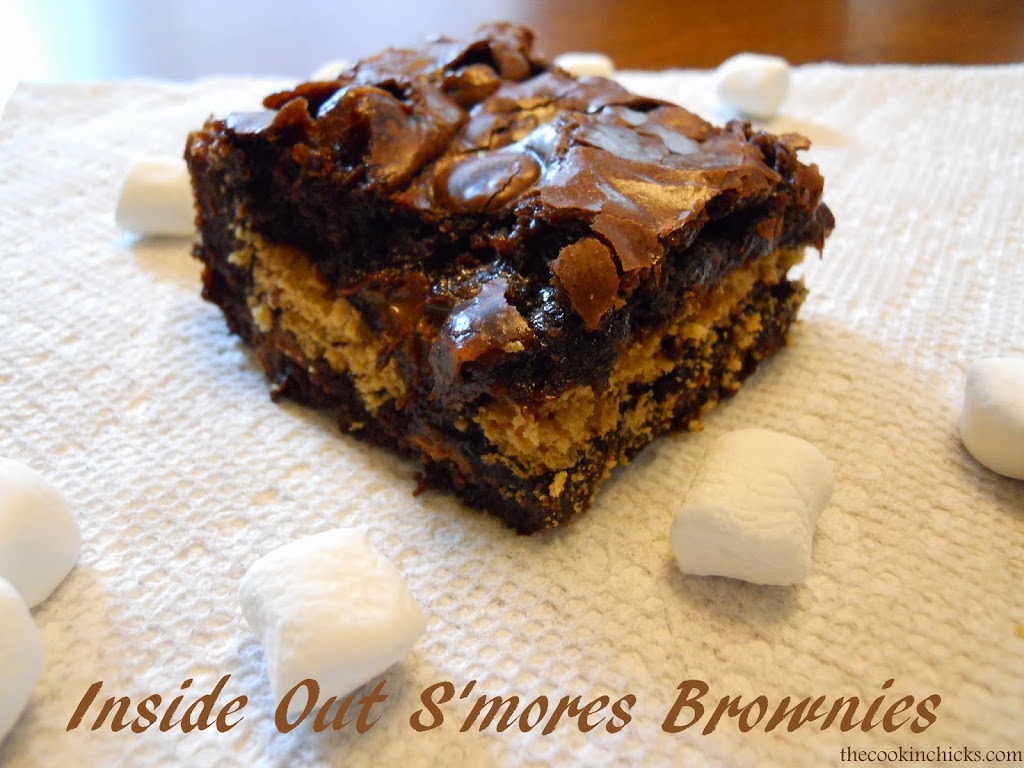 I remember all of the experiences of living in Seattle. Fresh air, beautiful scenery, the Puget Sound within a few minutes all the time, and of course, the constant drizzle of rain that occupied 9 months of the year. If you've never been, it should surely be a bucket list destination! There's so many things to do, the seafood is to die for, and there's nothing better than dining out on the pier while boats and seals and dolphins (and the occasional whale) play near the shore. However, if you travel there September through May (and sometimes June!), be prepared for cloudy and drizzly weather all the time. Sure, you may get lucky, but mostly you'll see rain, and the furthest thing from your mind will be a bonfire!
These Inside out s'mores brownies will bring you the flavor combination of a s'more without all of the fuss!
These Inside Out S'mores Brownies are perfect for Seattle fall / winter / spring. You get all of the flavor of a s'more, without the need for a bonfire….or a dry stick to roast your marshmallows, or a raincoat! As a kid, I fondly remember taking all of the time to set up the perfect bonfire pit….building up the logs into a nice structure. I remember hunting for the perfect stick to roast marshmallows, and trimming the end of the stick to ensure I wasn't going to be eating bark or mud or who knows what else! I remember waiting for the fire to die down and hunting for those perfect embers underneath….the embers that will toast a marshmallow without lighting it on fire!
These amazing brownie creations will take you right back to that spot, only it's all done in the oven. Now that we live in Houston, I tend to appreciate these even more now! When it's 100 and humid on most summer days, being able to throw these brownies together and pop into the oven (inside, in the AC) make them that much more enjoyable! If you love the classic s'mores flavor, and brownies happen to be your favorite type of dessert (like me!), you really should give these a try!
If you love these brownies, check out some of my other top desserts as well!
Chocolate Peanut Butter Brownie Bites
Enjoy!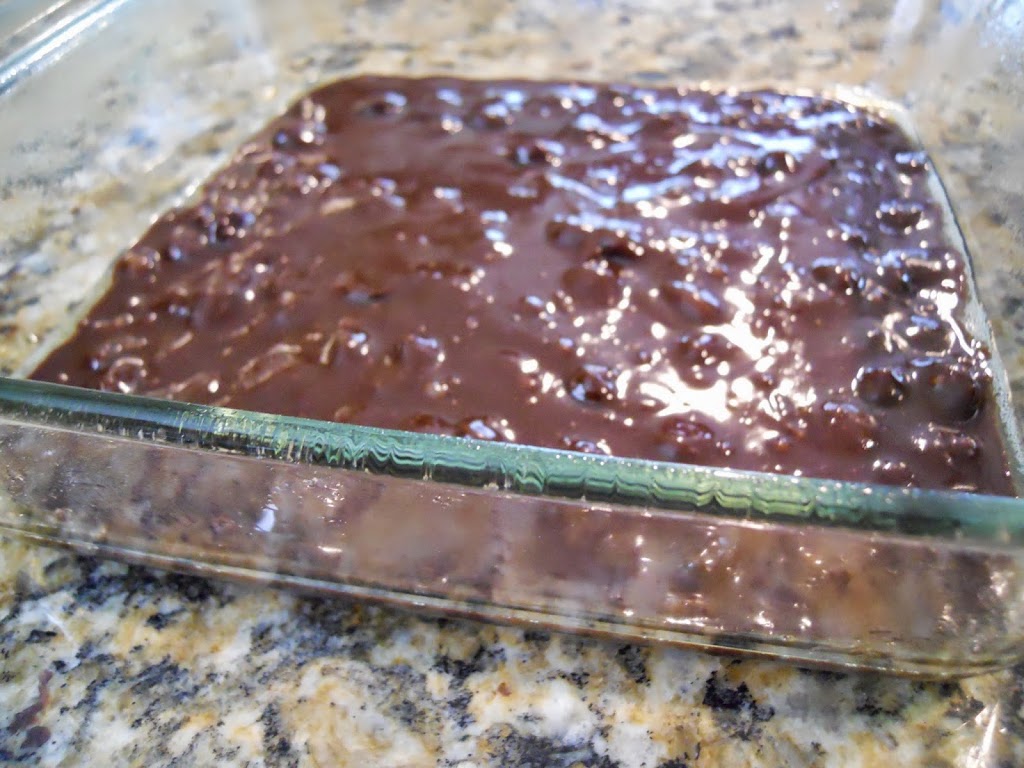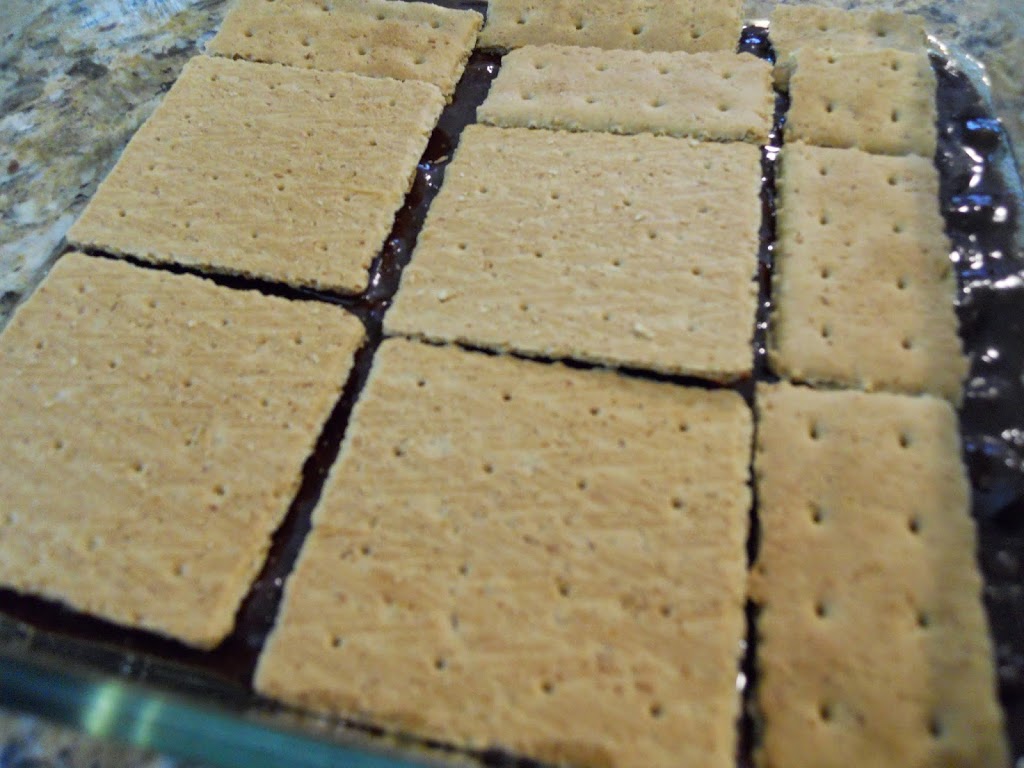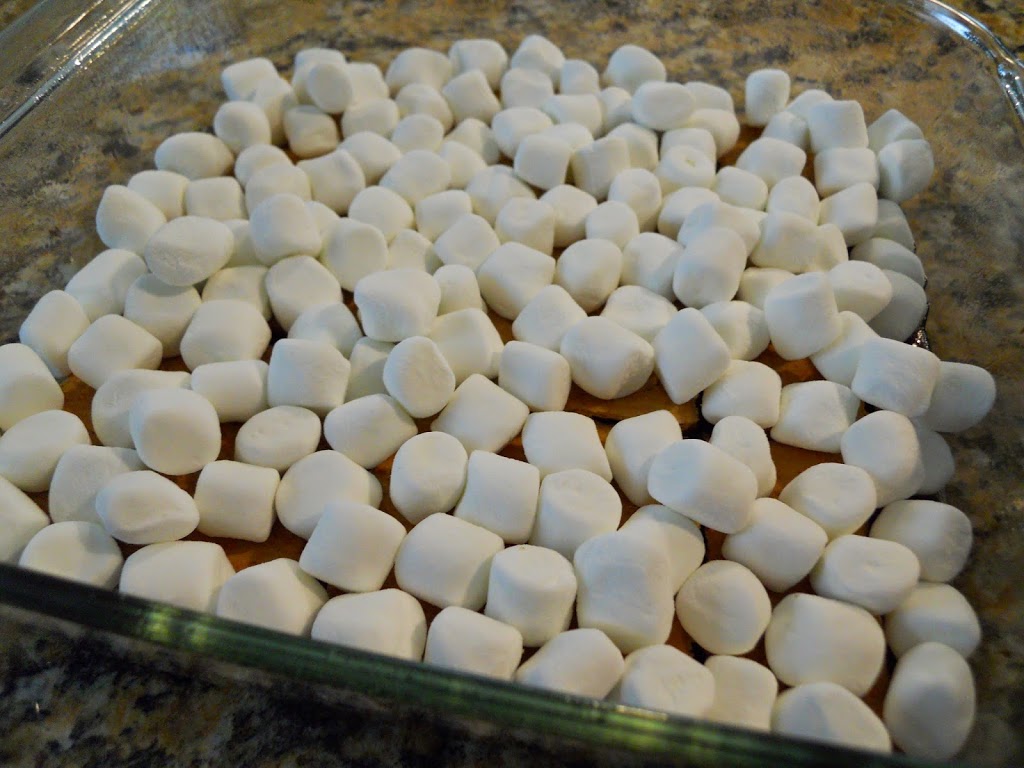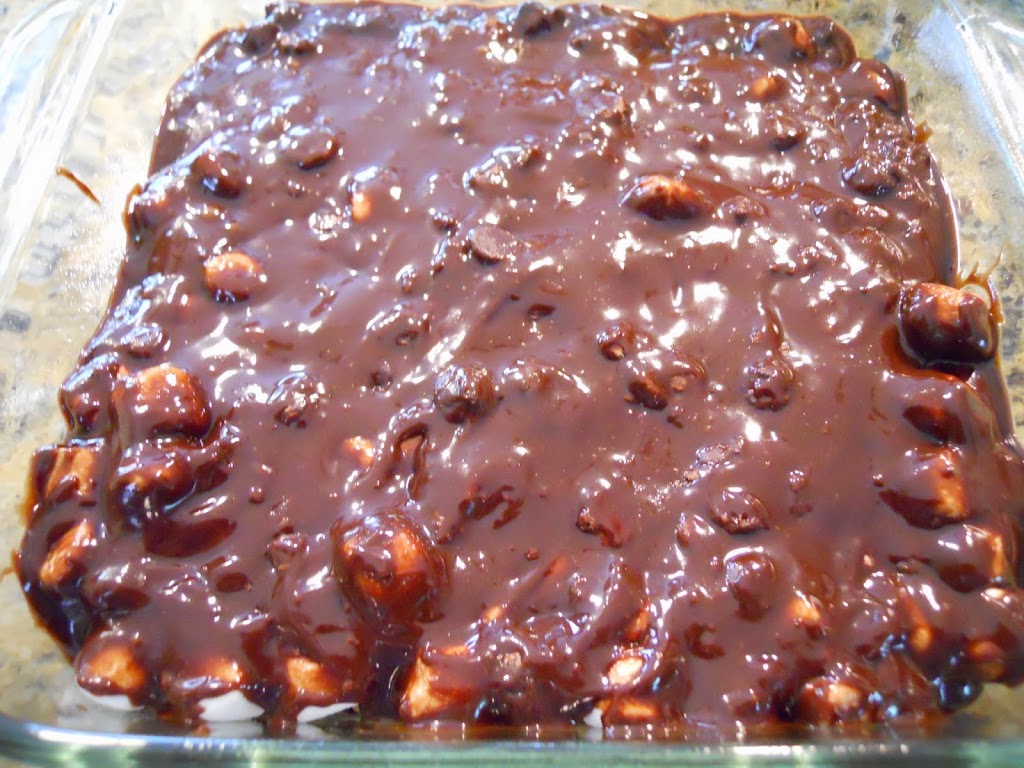 Be sure to check out my recipe card below for ingredients, directions, and a link to print out your own copy!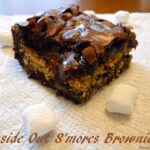 Print Recipe
Inside Out S'mores Brownies
Inside Out S'mores Brownies combine all of the flavors of chocolate, graham crackers and marshmallows to create a brownie that will bring you back to your childhood days of making s'mores from fresh toasted marshmallows, crackers and a chocolate bar!
Ingredients
1

box

Brownie Mix

*or homemade version of brownies

1

package

Graham Crackers

2

cup

mini marshmallows

1

cup

chocolate chips
Instructions
Prepare brownie batter according to recipe

Prepare an 8x8 pan by greasing the bottom and sides

Pour half of the brownie mix into the pan

Layer graham crackers evenly over the top of brownie mix

Cover graham crackers with marshmallows, ensuring even layer

Sprinkle chocolate chips over the top of the marshmallows

Pour remaining brownie batter on top of the chocolate chips

Bake for 35-40 minutes, or until brownies are done
Nutrition
Calories:
578
kcal
|
Carbohydrates:
102
g
|
Protein:
7
g
|
Fat:
16
g
|
Saturated Fat:
5
g
|
Polyunsaturated Fat:
1
g
|
Monounsaturated Fat:
5
g
|
Trans Fat:
1
g
|
Cholesterol:
3
mg
|
Sodium:
487
mg
|
Potassium:
81
mg
|
Fiber:
2
g
|
Sugar:
57
g
|
Vitamin A:
45
IU
|
Vitamin C:
1
mg
|
Calcium:
59
mg
|
Iron:
4
mg
*Republished 10/20/2021