Chocolate Peanut Butter Quick Bread is a moist, flavorful and soft quick bread that is quick to prepare and great for breakfast, snack, or as a sweet treat!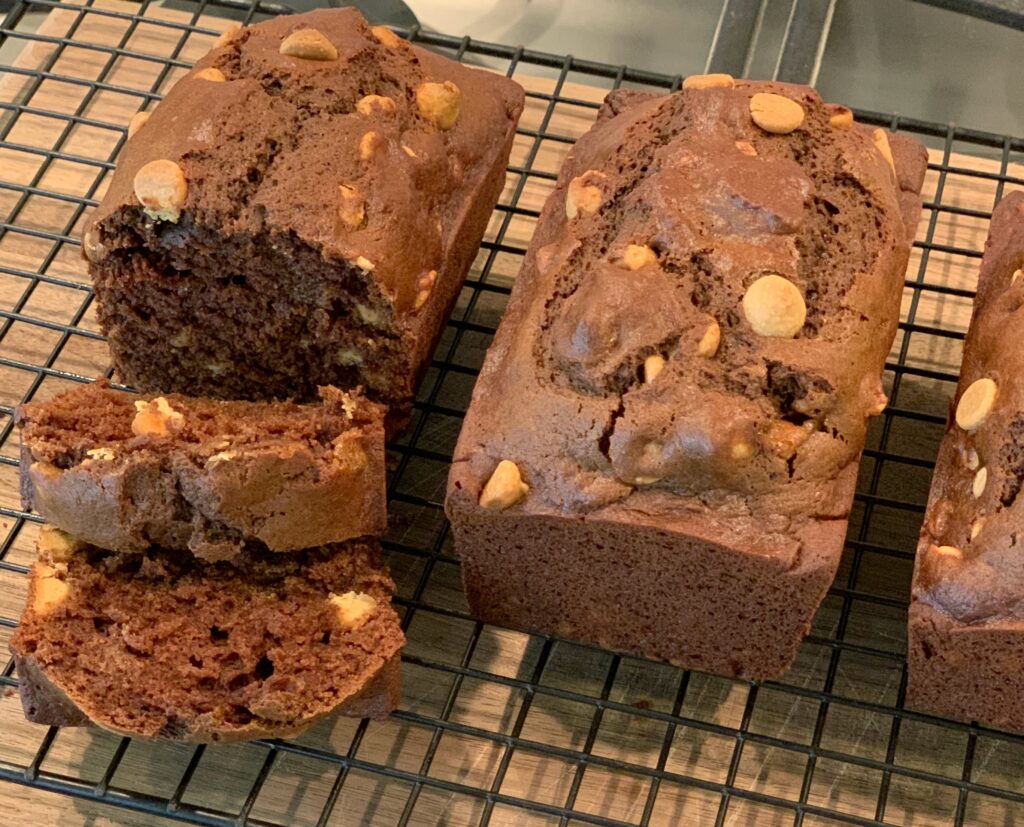 It seems like every time I turn around, my kids have another day off from school. The last time, I spent the morning cleaning the house while they played, no fair, right? But, that afternoon, my daughter asked if we could bake together. We rummaged through the pantry and came across a bag of peanut butter chips. I was thinking of making a cookie recipe, but when my daughter pulled out the mini loaf pans, we went that direction and decided to make bread!
Chocolate Peanut Butter Quick Bread comes together quickly and ends up so flavorful!
My daughter ended up making this almost completely on her own, with me only supervising. With only about a cup of flour ending up on my floor, I'd even say it was fairly clean to make, haha!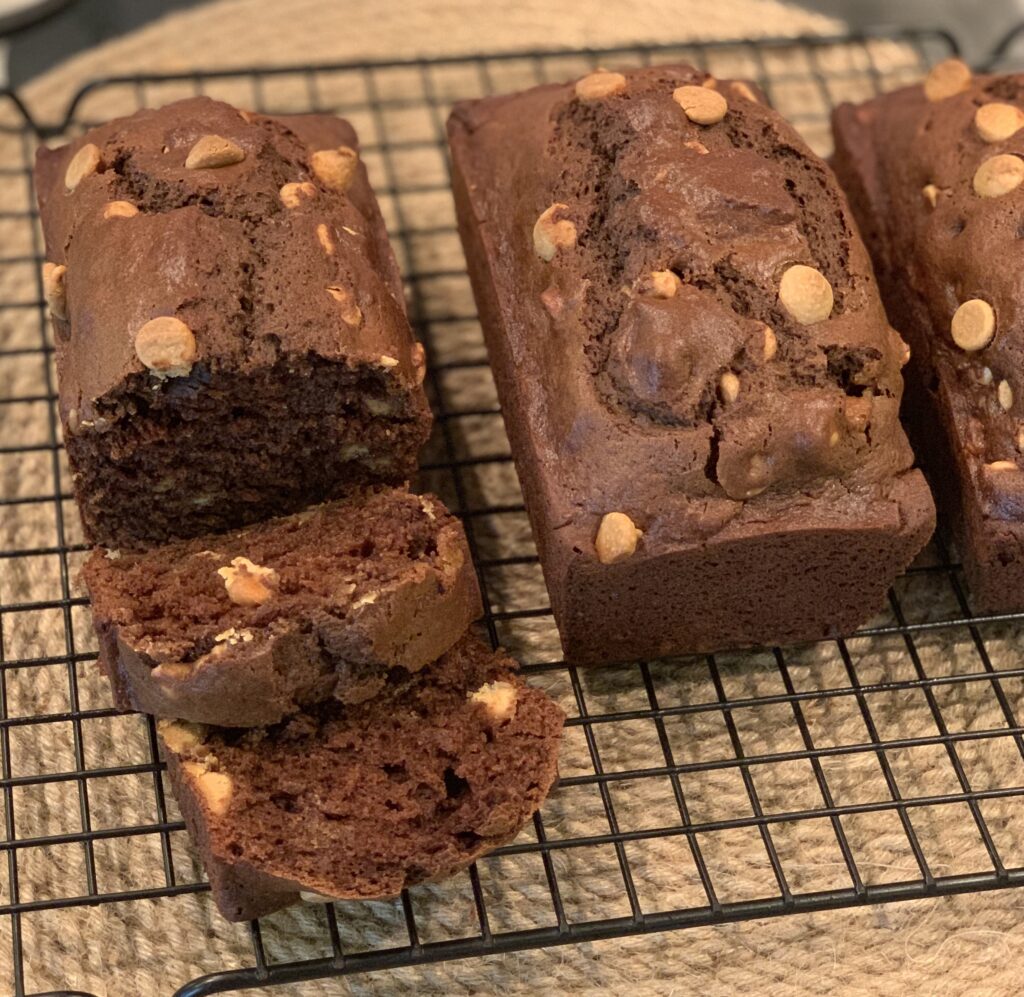 The batter itself was quite thick, but made enough for three mini loaves. You can also make into muffins or one large loaf if desired though.
If you're not a fan of peanut butter, you can change this up by using chocolate chips instead. It would make it a double chocolate bread, versus peanut butter!
Once the breads came out of the oven, we immediately cut into it and the end product was fabulous. Moist, flavorful, and just the right amount of peanut butter.
My kids enjoyed this as their afternoon snack, however, my hubby and I had this as an evening sweet treat since it has a cake like resemblance. My hubby added a small scoop of ice-cream to his to create a "sundae".
If you're having family, friends, or company over, this would be a great treat to serve! Or, if you don't need all three loaves immediately, freeze some for later!
If you enjoy this recipe, check out some of my other favorite quick breads!
Cast Iron Skillet Banana Bread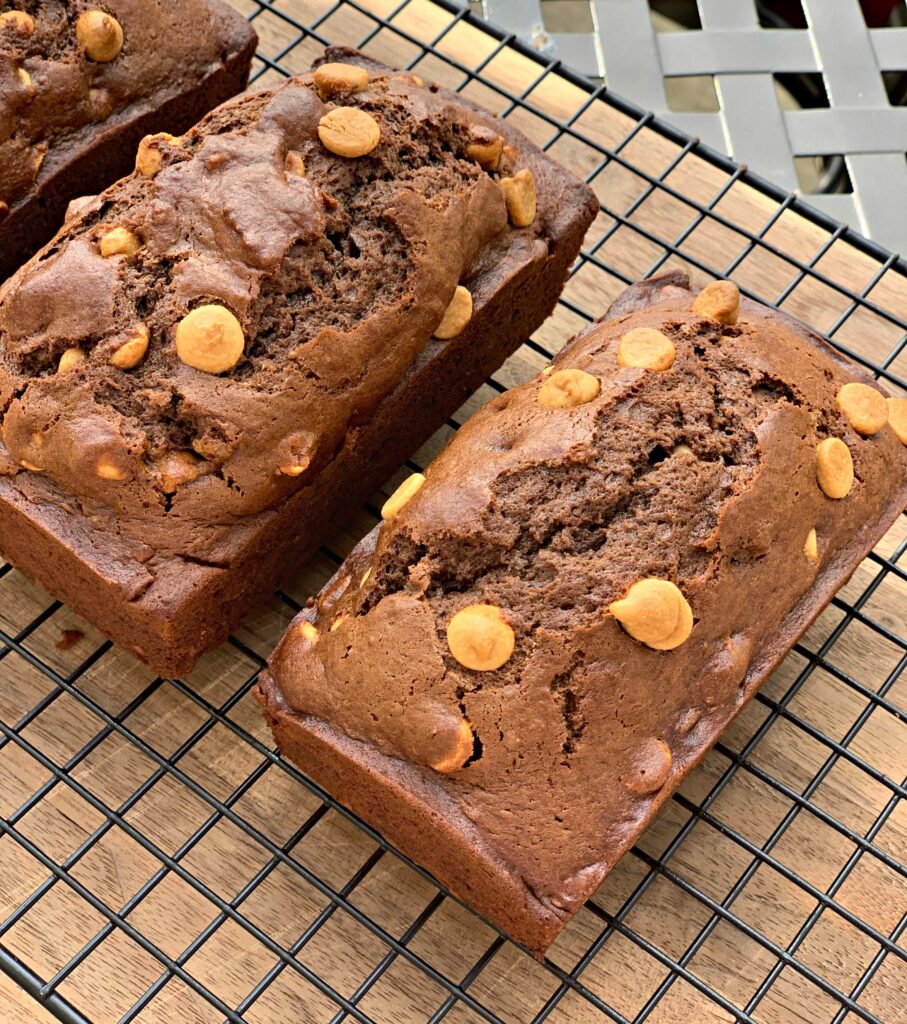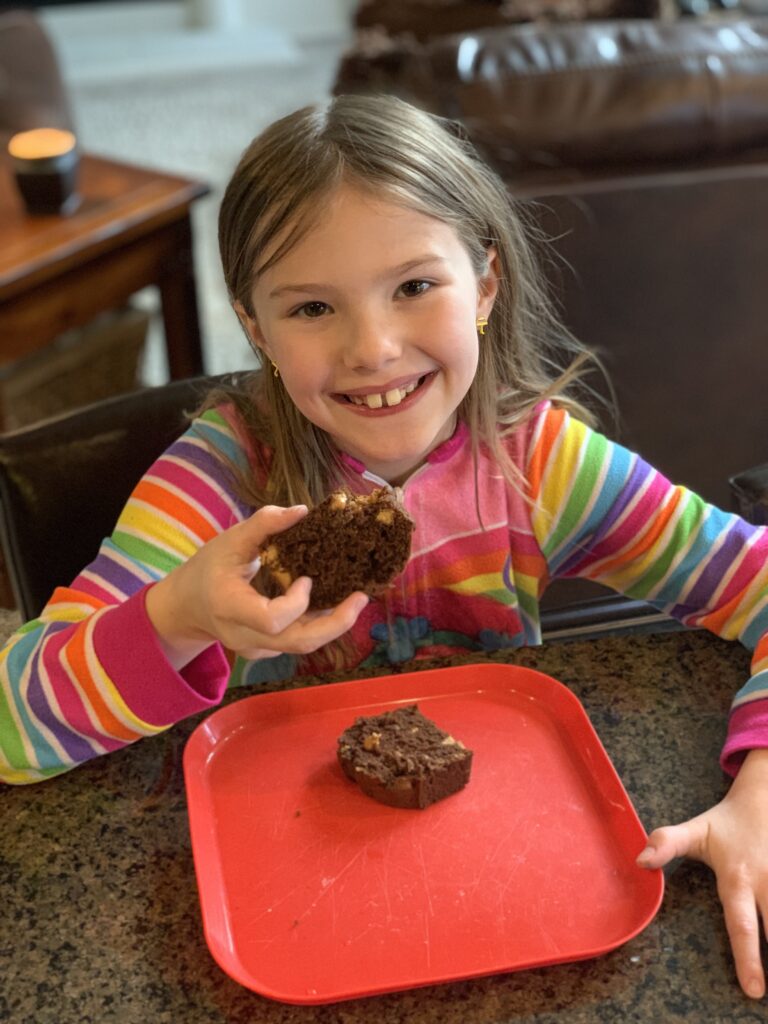 Enjoy…my daughter sure did!
Also, check out my recipe card below where you can easily print a copy of the recipe!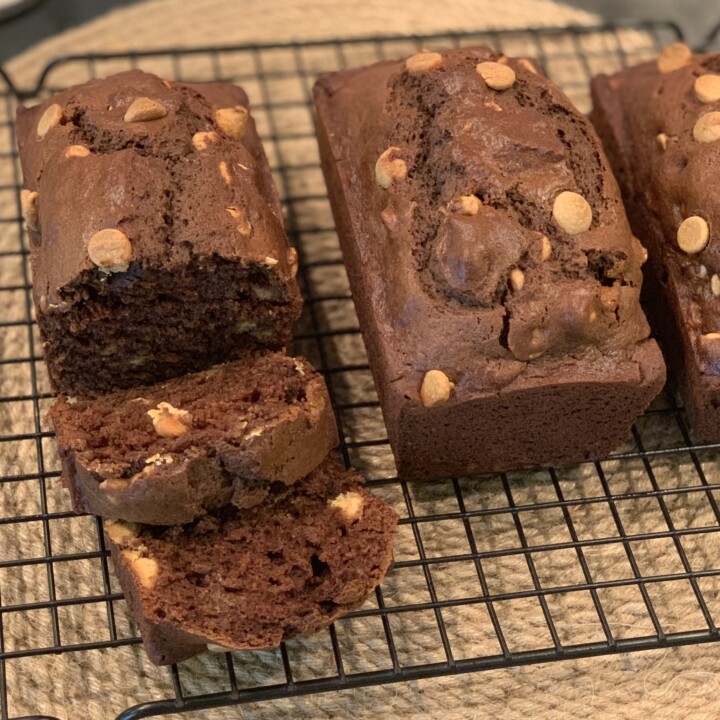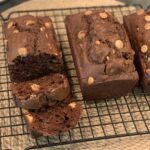 Print Recipe
Chocolate Peanut Butter Quick Bread
A moist, flavorful and soft quick bread that is quick to prepare and great for breakfast, snack, or as a sweet treat!
Ingredients
1 1/2

cups

flour

1/3

cup

cocoa powder

1

cup

brown sugar

1/2

teaspoon

salt

1

teaspoon

baking soda

1/2

cup

unsalted butter, melted and cooled

3

eggs

3/4

cup

sour cream

1

teaspoon

vanilla extract

1

cup

peanut butter chips (or chocolate)
Instructions
Preheat oven to 350 degrees and grease 3 mini loaf pans, 1 large pan, or muffin cups.

In a medium bowl, combine the flour, cocoa powder, brown sugar, salt, and baking soda. Set aside.

In a separate bowl, combine the melted butter, eggs, sour cream, and vanilla.

Pour the wet mixture into the dry mixture and stir until just combined.

Evenly pour the batter (yes, it will be thick) into the prepared pans and place into preheated oven.

Bake for about 30-35 minutes if making mini loaves, 50 minutes if large loaf, and about 25 minutes if muffins.

Remove from oven and allow to cool slightly before removing from pan and enjoying!