Wow! What a way to go, huh?? One of my most favorite dessert combinations is chocolate peanut butter. To me, there is nothing better. Last week, I decided to change up my "death by chocolate dump cake", by adding in a little peanut butter. Not only was this cake amazing, but it was incredibly simple and flavorful. The cake was moist, had little bits of peanut butter throughout it, as well as had bits of chocolate chips. Using only a few pre packaged ingredients and combining them, this was inexpensive, and a delicious cake!! Definitely try it if you enjoy chocolate, cake, and peanut butter!!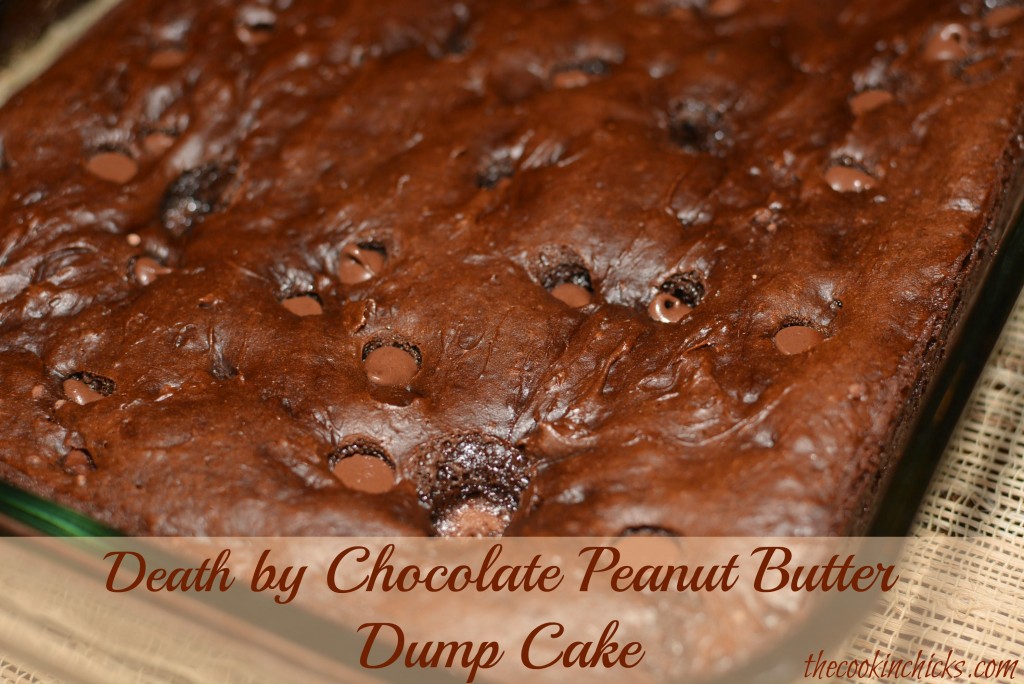 Ingredients:
1 box chocolate cake mix
1 small package chocolate instant pudding mix
2 cups milk
1 tbsp. cocoa powder
1 cup chocolate chips
1 cup mini Reese cups
Directions:
In a medium bowl, combine the cake mix, pudding mix, cocoa powder, and milk.
Once combined, fold in the chocolate chips and Reese cups.
Spread batter into a greased 9 x 13 baking pan. Batter is thick.
Bake in a preheated oven, 350, for about 35 minutes.
Remove and serve!!