This past week, I was in the mood for something quick, easy, and full of chocolate yumminess! After dumping a few ingredients together, this cake was created and AMAZING! Incredibly moist, full of chocolate, and simple to make; this is a winner! Each of my kids had a small piece after dinner and went crazy over it. Yes, kids are bound to go crazy over just about any dessert, but they ALL really enjoyed this! My hubby and I add a small scoop of ice-cream to ours and thoroughly enjoyed this sweet treat! This recipe makes a full 9×13 baking pan, so its plenty big to bring to any gathering as well! Yum!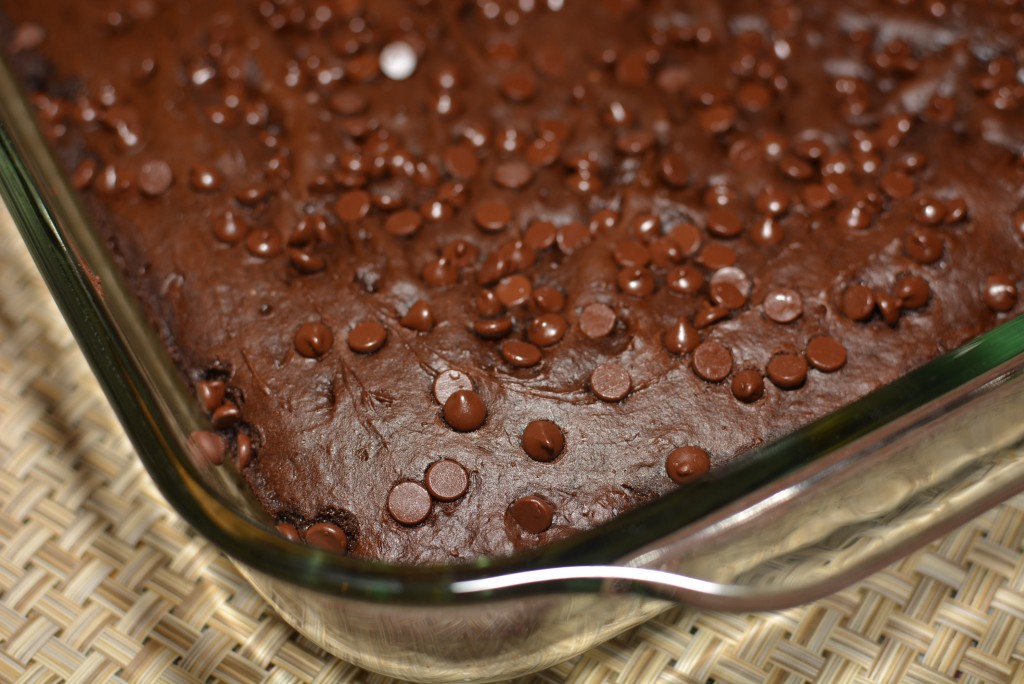 Ingredients:
1 box chocolate cake mix
1 small box chocolate pudding (instant)
2 cups milk
1 tablespoon cocoa powder
1 1/2 cups chocolate chips
Directions:
Grease a 9 x 13 baking pan.
In a medium mixing bowl, combine the cake mix, chocolate pudding, and cocoa powder.
Add in the milk and stir until just combined.
Pour batter into the greased baking pan.
Sprinkle the chocolate chips on top of the cake evenly.
Place pan in a preheated oven, 350, and bake for about 30 minutes, or until cooked through.
Remove from oven and enjoy!!
Recipe from: Maria's Mixing Bowl