A few nights ago, I was looking through my pantry in hopes of finding something quick and easy for dinner. I was feeling quite "lazy" since the weather was gray and rainy, so I wanted something with no work involved. I ended up having all the ingredients for this casserole, and even had some chicken in my freezer that I had seasoned and cooked up a few weeks earlier!! This was full of flavor and the perfect comfort food! 
Ingredients:
3 cups uncooked egg noodles
2 cups chicken, cooked and diced
16 oz frozen vegetables (any variety you prefer)
1 cup milk
1 can cream of chicken soup
1 can cream of mushroom soup
1/2 tsp salt
1/2 tsp pepper
2 tbsp melted butter
1 tsp garlic salt
1 tsp Italian seasoning
Directions:
In a large pot, boil water and cook the egg noodles according to package directions.
Meanwhile, in a large bowl, combine the chicken, vegetables, milk, cream of chicken, cream of mushroom, salt, pepper, melted butter, garlic salt, and Italian seasoning.
Once the noodles are cooked, drain and add the noodles to the chicken mixture.
Combine until thoroughly coated.
Pour into a greased 8 inch pan.
Cover pan with tin foil and bake in a preheated oven, 350, for 30 minutes.
Remove foil and allow to bake for an additional 10 minutes.
Remove from oven and serve!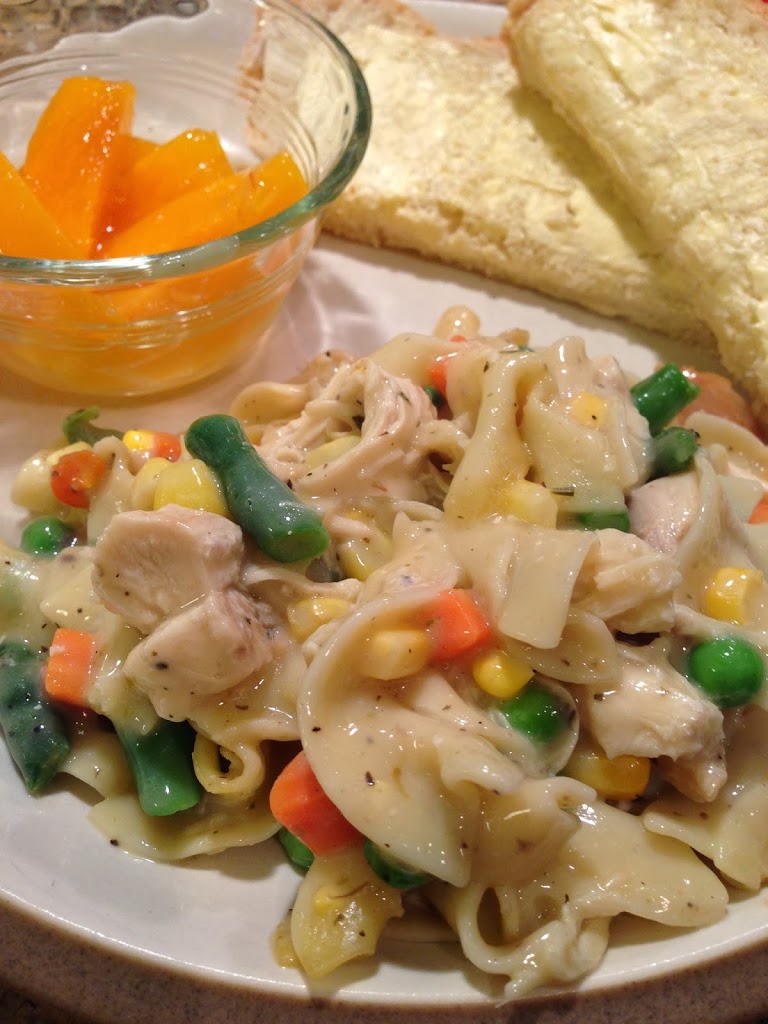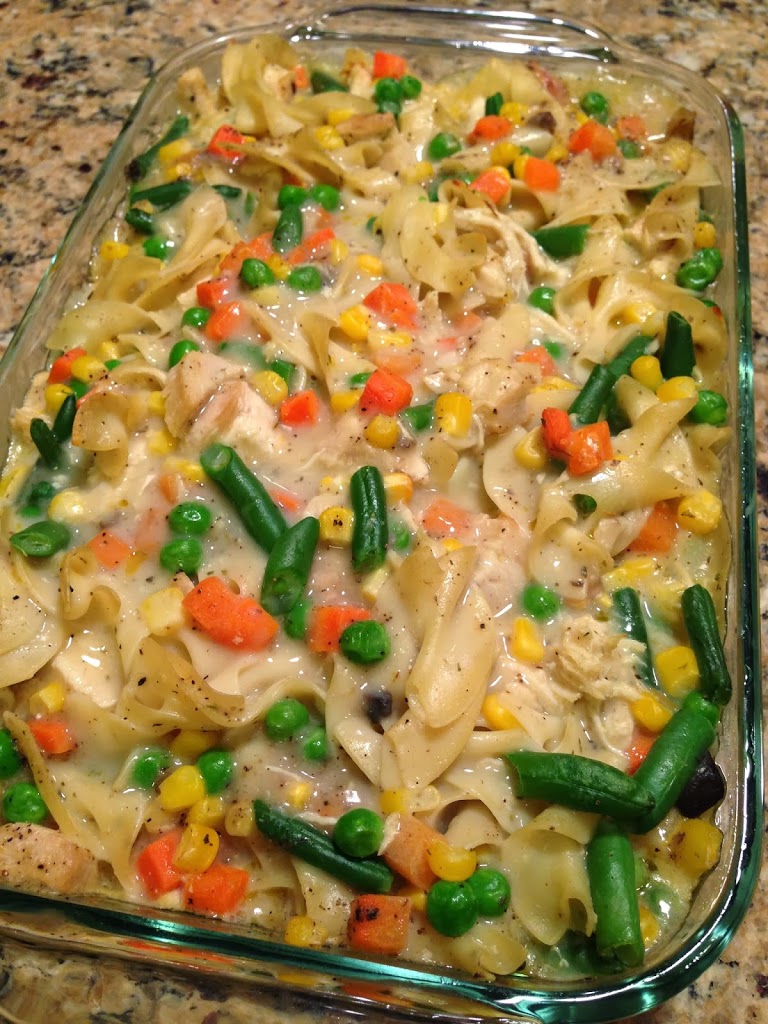 [AdSense-A]