How cute are these?!?! Simple to make, easy to eat, and a hit with any crowd!!
I made these a few weeks ago for a family function we were all going to and everyone (especially the kids) loved them! The entire tray was empty by the time it was time to go home, which I take as a good sign, hehe!
These little bites are perfect for parties, company, freezing for later, and even portion control!!
If you love good ol' banana cream pie, you'll love this mini version!!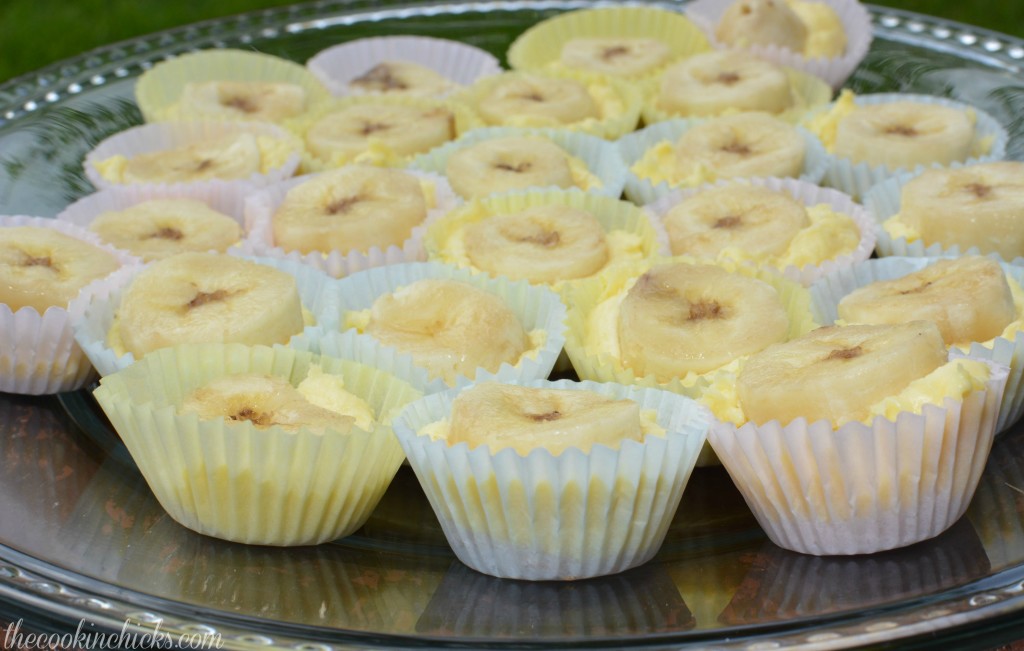 Ingredients:
8 oz. cream cheese
1 box (3.4 oz.) vanilla pudding
1/2 cup milk
3 tablespoon sugar
5 bananas, sliced thin
1 box Mini Nilla Wafers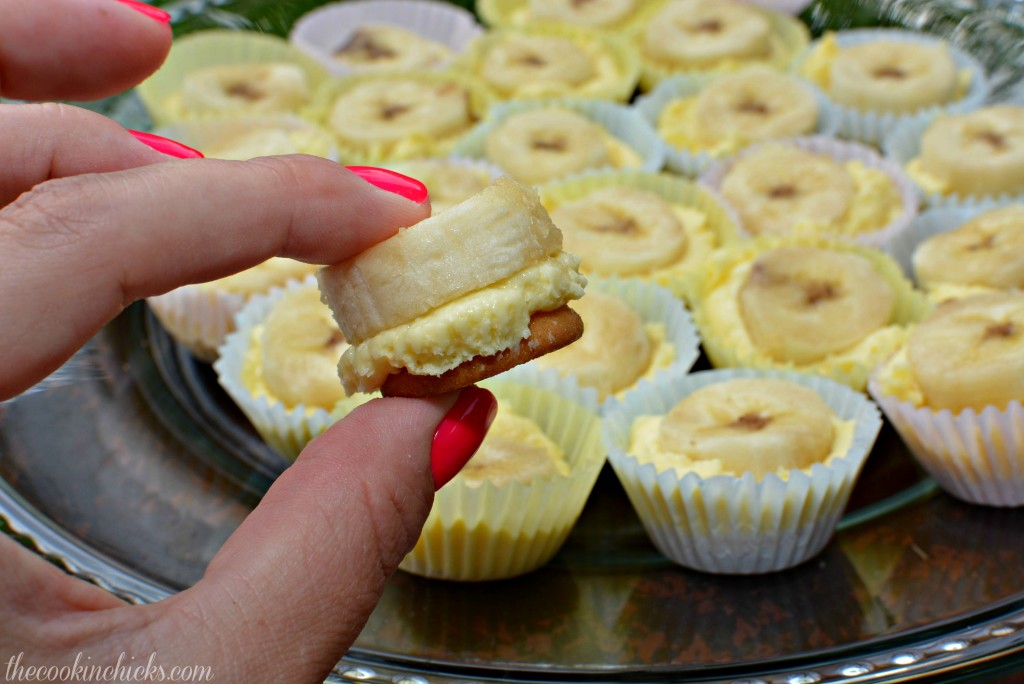 Directions:
Line a mini muffin tray with paper liners. *This recipe makes about 36
Place one mini nilla wafer in the bottom of each paper liner.
In a medium bowl, using an electric mixer, beat the cream cheese and sugar.
Slowly add in the milk and mix until smooth.
Next, slowly add in the pudding mix.
Beat for about 2-3 minutes until thick and smooth.
Using a piping bag, scoop mixture inside and close. *You can spoon this on as well, just won't be as pretty
Pipe (or spoon) mixture on top of each nilla wafer until about 2/3 full.
Place a banana slice on top and continue process until all are completed.
Refrigerate for a minimum of 2 hours, then serve and enjoy!!
Recipe adapted from: A Spicy Perspective