Ohhhhh these were GOOD!! I made them last week in the afternoon and they were almost completely gone the next day!
My family doesn't follow a "no gluten" rule, but the good thing about these, they are gluten free!! Made with no flour and mostly healthy ingredients (I said mostly….hehe), they really aren't too bad for you either!
I was excited to use up the extra bananas I had in my freezer and change things up from good ol' banana bread!
If you are looking to make a yummy snack, treat, or something to go with your morning coffee…..definitely whip these up!!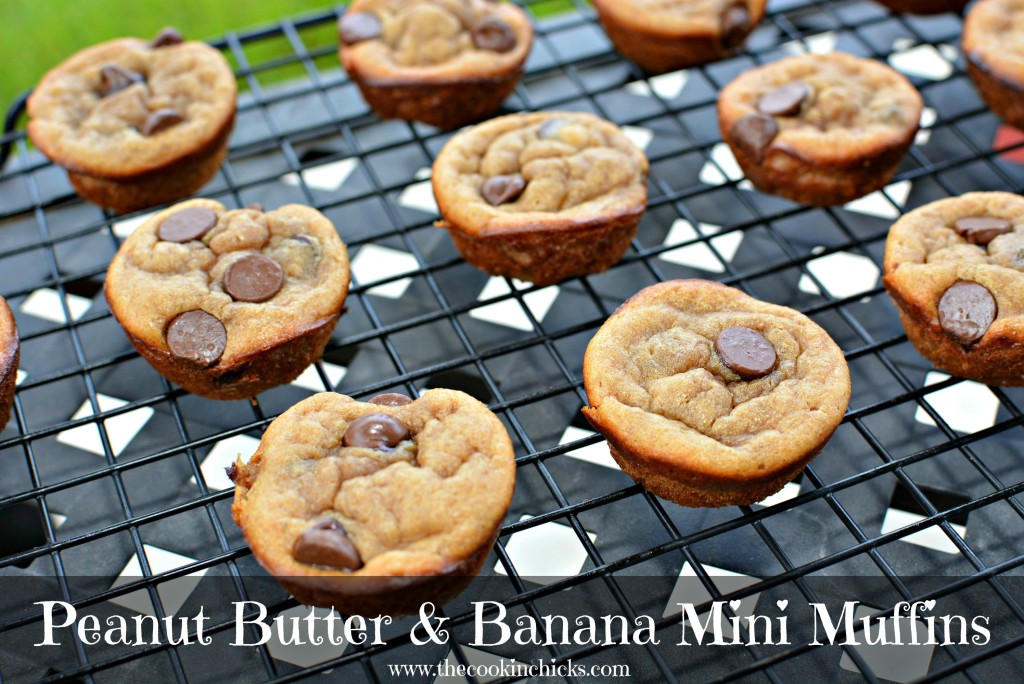 Ingredients:
2 medium bananas, peeled
1 egg
1/2 cup peanut butter, creamy
3 tablespoon raw honey (local is best)
1 tablespoon vanilla extract
1/4 teaspoon baking soda
1/2 cup mini chocolate chips
Directions:
Preheat oven to 400 and grease a mini muffin tray.
In a medium mixing bowl, combine the bananas, egg, peanut butter, honey, vanilla, and baking soda.
Fold in the chocolate chips.
Divide evenly between the muffin cups (I was able to get about 20 muffins).
Place pan in oven and bake for about 8-9 minutes, or until toothpick comes out clean when inserted in center.
Remove from oven and allow to sit for 3-4 minutes before removing and enjoying!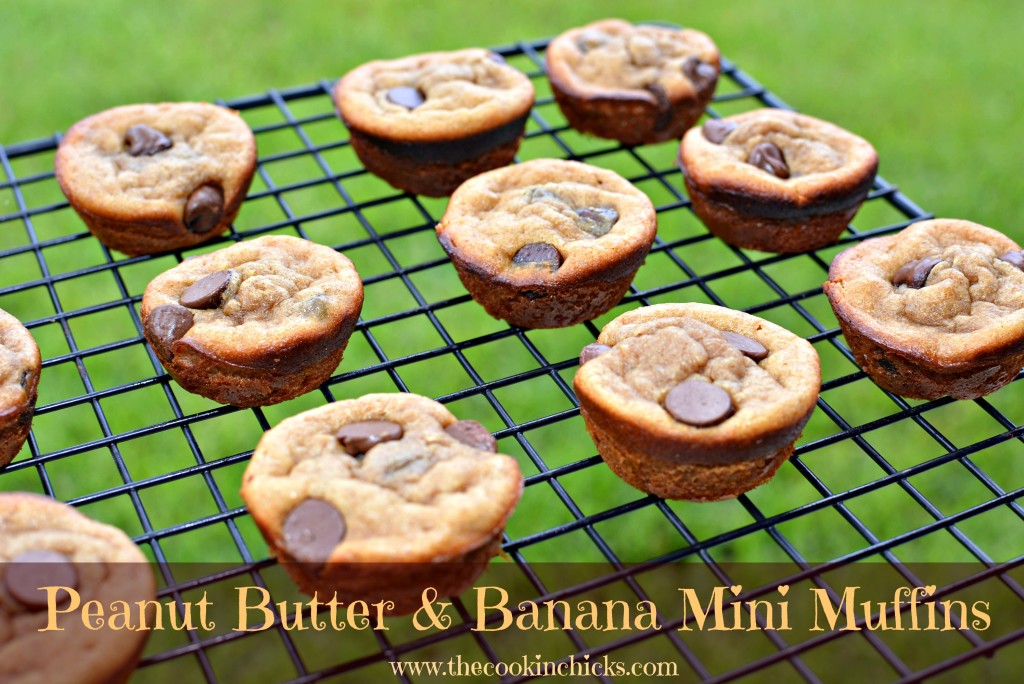 Recipe adapted from: Tip Hero