Is it Friday yet?? Well, even if it isn't, I give you full permission to make this cocktail! Not only is it simple to throw together, but it will bring you to a place of warm weather, sunny days, and relaxation!! Sounds perfect, right?
My hubby and I threw this together a few nights ago to go with our Mexican take out. Living the life, right?
The fresh strawberries added so much flavor! Paired with the coconut Malibu, it was as if I was laying on a beach with no stresses in the world……or……I was sitting at my kitchen table, eating take out, when the kids went to bed…..same thing, right? Haha!!
Enjoy!!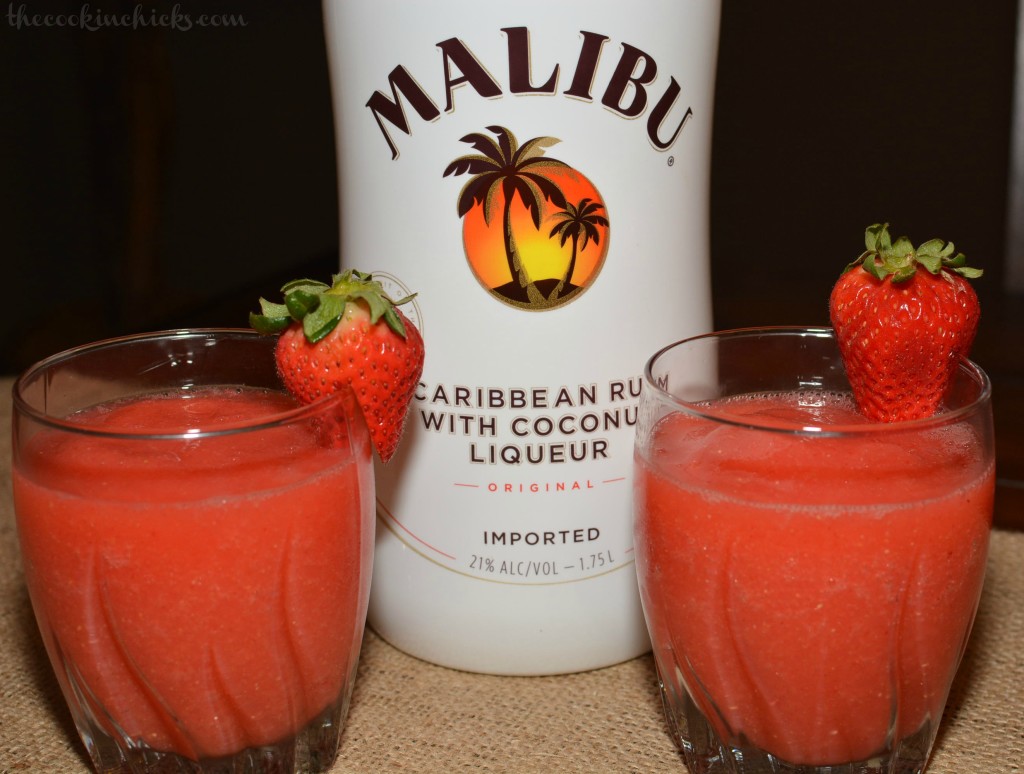 Ingredients:
2 1/2 cups fresh, chopped strawberries
3 tbsp. sugar
2 tbsp. lime juice
3 cups ice cubes
3/4 cup coconut Malibu Rum
Directions:
Add the strawberries, sugar, and lime juice to a blender and blend until smooth.
Add in the ice cubes and Malibu rum and blend until frothy.
Transfer to a pitcher and serve!!
Enjoy!!