This hummingbird nectar is simple to prepare, much healthier for the birds, and budget friendly!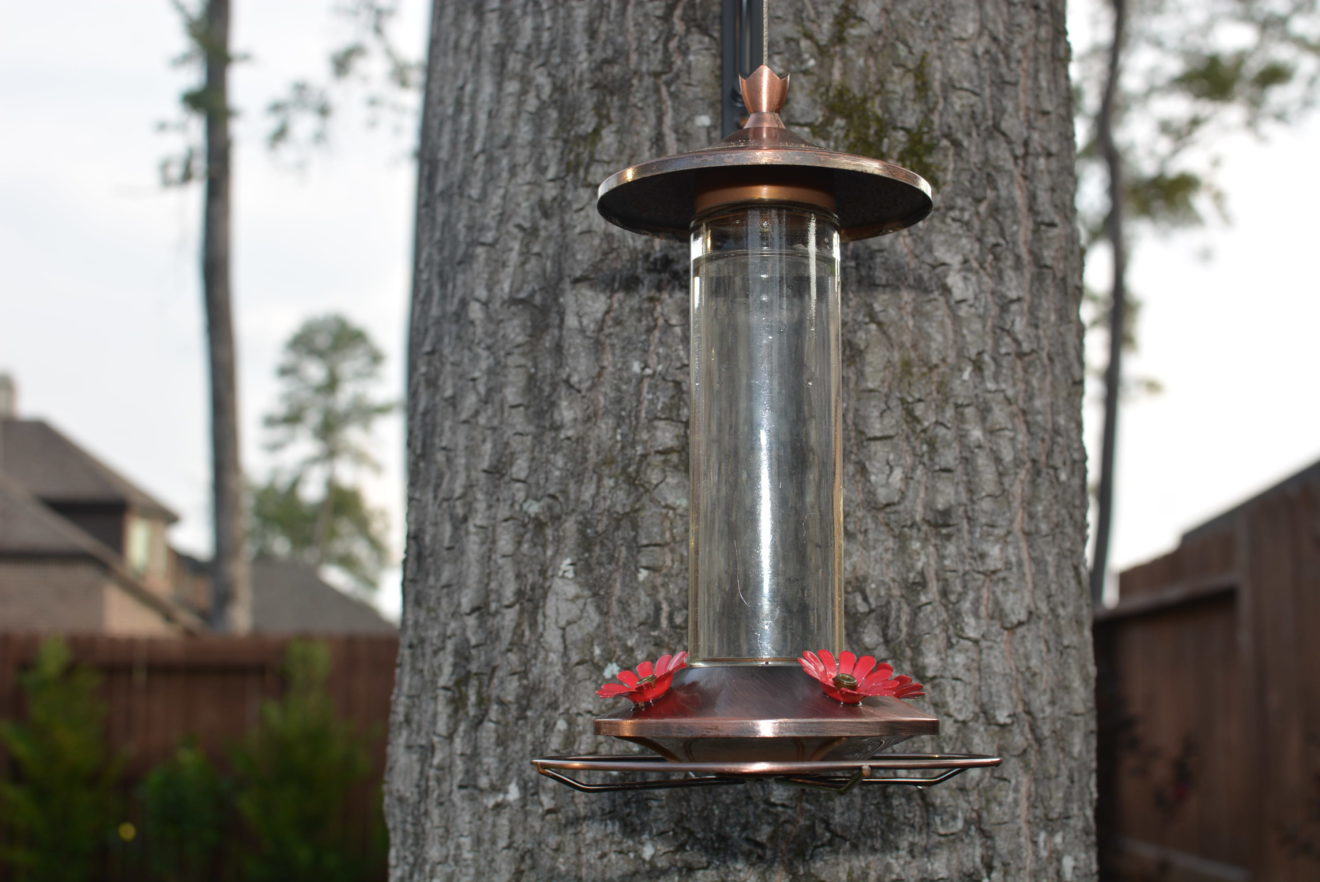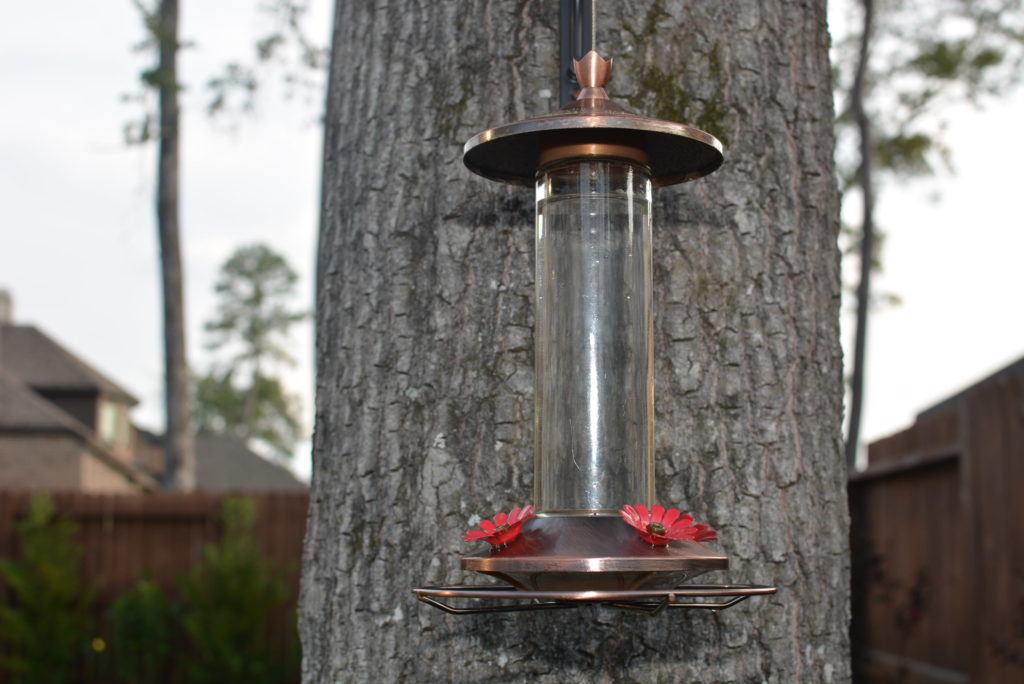 I know what you're thinking right now, "this is a cooking blog, why am I reading up on hummingbird nectar"? Am I right?! Well, sorry, I decided to take a night off from food recipes and share this nectar "recipe" because who doesn't love hummingbirds, hehe!
When my family lived up in Seattle, the hummingbirds were GORGEOUS. The different colors on the birds were bright and eye catching. My mom had a feeder at her house and always seemed to have birds swarming to it. My house, not so much. I even went out to the store, bought a feeder and the red dyed nectar trying to attract some to my house. Nope, none ever came. Not even one. The only ones I was able to see were the ones at my parents house.
Simple and quick nectar is much healthier than the red dyed store bought version!
Fast forward a few years, living here in Houston, I read comments from neighbors and friends about hummingbirds in the area. Of course, being hopeful, I went out to the store yet again, bought another feeder, however, this time made my own nectar (sugar water). Within minutes I had a few drinking from it! Woo hoo!! Now, I will admit, the birds here in Texas aren't as pretty as the ones in Washington, but hey, hummingbirds are neat in general, right?!
One afternoon, my hubby and I were watching some tv in our family room and heard a huge "thunk" noise. We quickly ran to the window and outside, a hummingbird had flown into our window. Thinking it was dead, we went out with a bag to pick it up before the dog found it. Shockingly, it was still alive, merely stunned. My hubby was able to pick it up and gently pet it for a few minutes before it flew away. It was crazy!! We called that our "once in a lifetime experience" because how many people get the chance to hold a hummingbird and pet it, right?!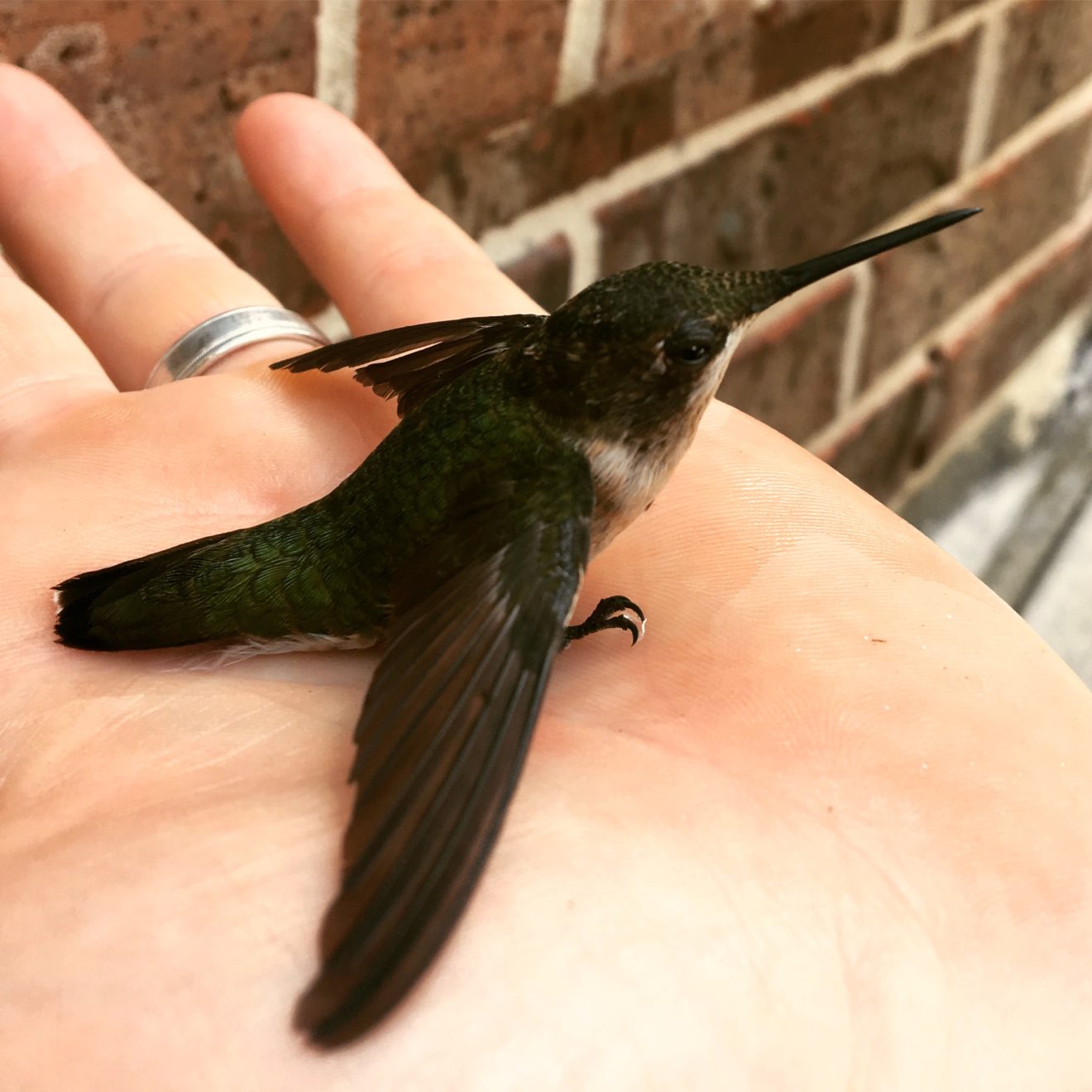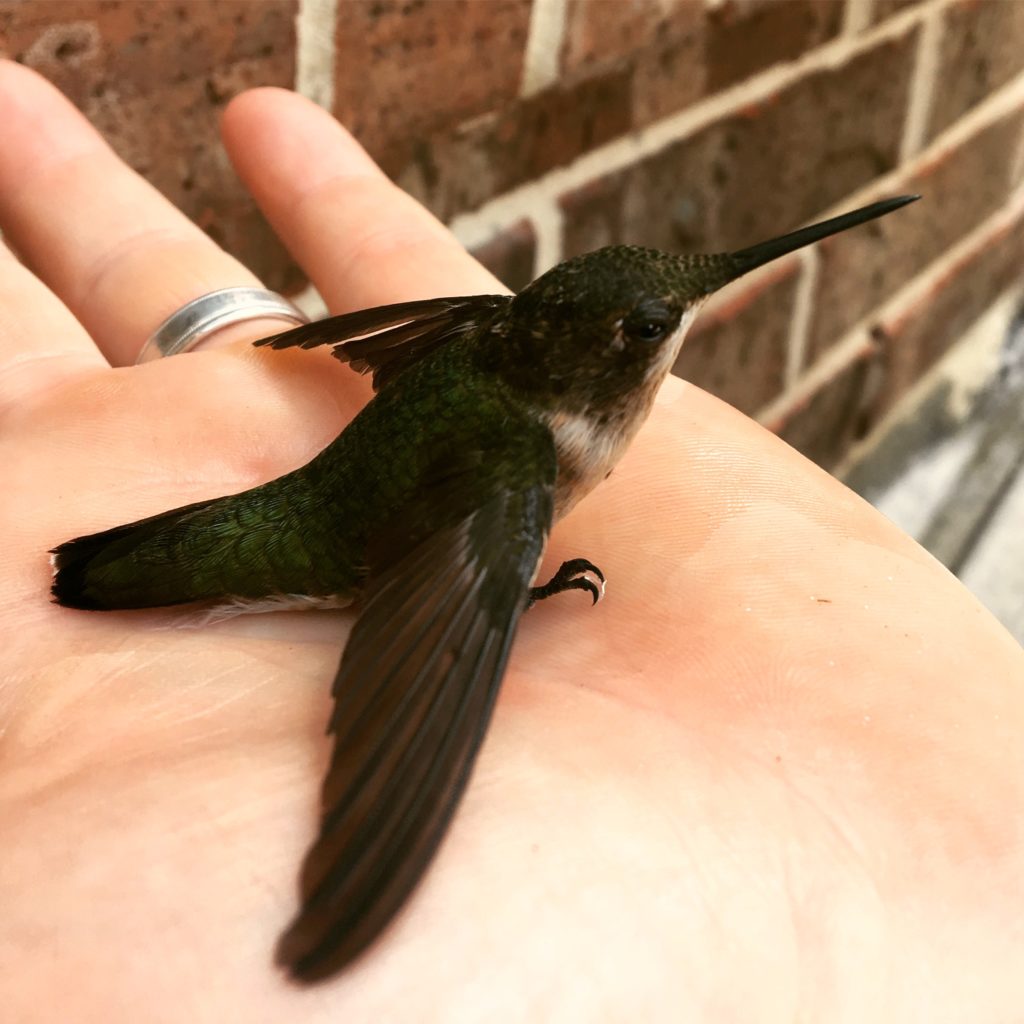 About one week later, while the kids were at school and hubby was at work, I heard yet another "thunk". I looked outside and once again, another hummingbird. This time, I went outside and was able to pick up the stunned bird myself and hold it. I quickly pulled my phone out, took pics, and even went live on Instagram to show all of you the neat experience!
Long story short, I need to have dirty windows so the birds aren't attracted to them, but the nectar clearly is a hit because I end up having to make a batch each week because my birds drink the feeder quickly!!
Check out this great Hummingbird Feeder if you're in the market!
This recipe is much healthier for them compared to the red dyed version you can buy at the store, so if you have a feeder, no need to buy nectar anymore…simply make your own. If you don't have a feeder, I highly recommend buying one because the birds are so peaceful and pretty!!
Enjoy!!
*I'll be back to food recipes tomorrow, I promise, hehe!!
This simple Hummingbird Nectar brings all the birds to the yard! Print the recipe below!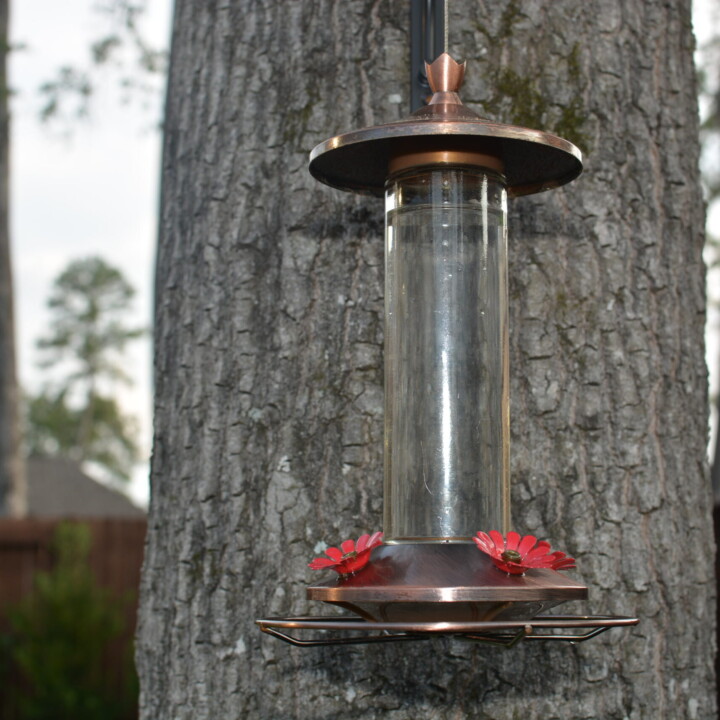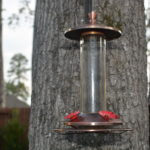 Print Recipe
Hummingbird Nectar
A quick, budget friendly Hummingbird Nectar to fill up your bird feeder! Much healthier for the birds than the red dyed nectar stores sell!
Instructions
Pour sugar and water into saucepan.

Bring to a boil and remove from heat.

Allow mixture to cool completely before filling feeder.