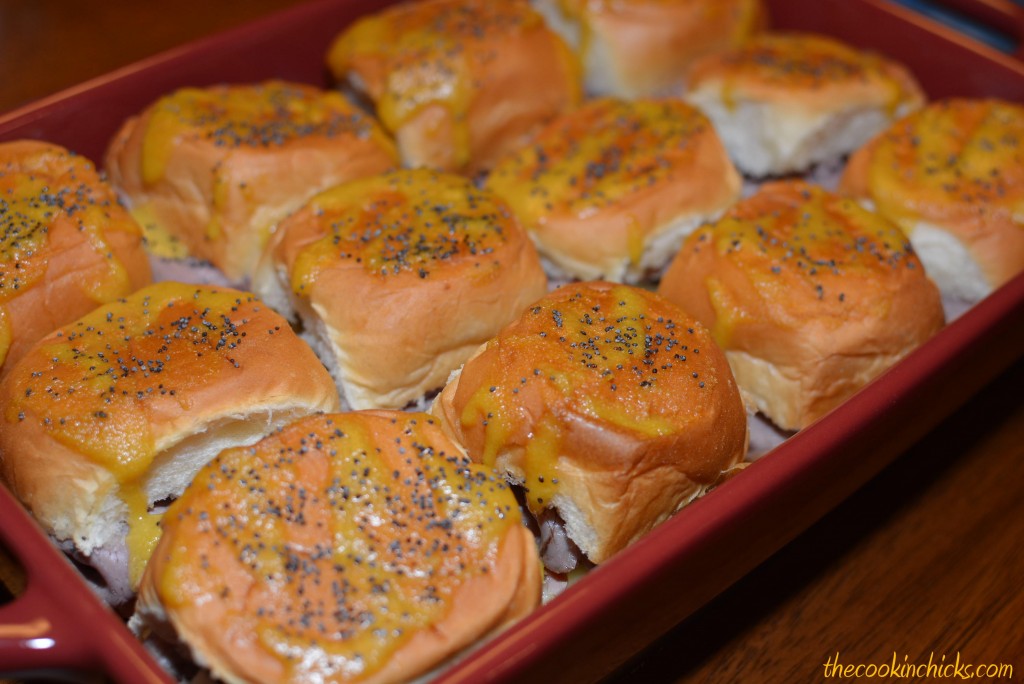 Ever since I made my family our Baked Ham and Cheese Sandwiches, they have been begging me to make them again. Since they are such an easy lunch/dinner to whip up, I decided to add it to the meal plan. When I went to our deli this past week, I noticed the roast beef on sale, but the ham was not. Since we are roast beef fans, I decided to change it up and order some in place of ham, and hope for the best. I made these for dinner a few nights ago and not only were they a huge hit, but my hubby took the leftovers for the two days following to enjoy at lunch! The mustard glaze on top really adds tons of flavor to these and dresses them up. These can be enjoyed as an appetizer, lunch, or dinner, however you choose to serve it!!
*I halved this recipe since I was making it for my family only, up to you whether you want 12 or 24 sandwiches!
Ingredients:
24 Hawaiian rolls
24 slices roast beef
24 slices Swiss cheese (you can also use Provolone if preferred)
4 teaspoon Dijon mustard
4 tablespoon butter, melted
2 teaspoon onion powder
1 teaspoon Worcestershire sauce
1 tablespoon poppy seeds
Directions:
In a small bowl, combine the mustard, melted butter, onion powder, and Worcestershire sauce. Set aside.
Cut rolls in half and place bottom of each roll into a 9 x 13 baking pan.
Top each bottom roll with a slice of roast beef and a slice of cheese.
Place top roll on top of meat/cheese to create a sandwich.
Pour mustard mixture evenly on top of the sandwiches.
Sprinkle poppy seeds on top of sandwiches.
Cover pan loosely with foil and bake in preheated oven, 350, for about 12-15 minutes.
Remove pan from oven and serve hot!