Last week, I decided to make a batch of cookies for my hubby to bring to work. His coworkers love the goodies, I love trying out new recipe ideas, and I don't have to be tempted to eat the sweets! Its a win win for all, right?!
Since I rarely make peanut butter cookies, I decided to use my favorite recipe, but add in some chocolate chips. You cant got wrong with peanut butter and chocolate in my opinion! After making the dough, it yielded 4 dozen cookies!! My kids got to enjoy some as their after school snack and I received thumbs up from them!! The next day, my hubby brought them to work and everyone went crazy!! The tray was cleaned off in a matter of one to two hours!!
All in all, these cookies are flavorful, chewy, and simple to make!!
Enjoy!!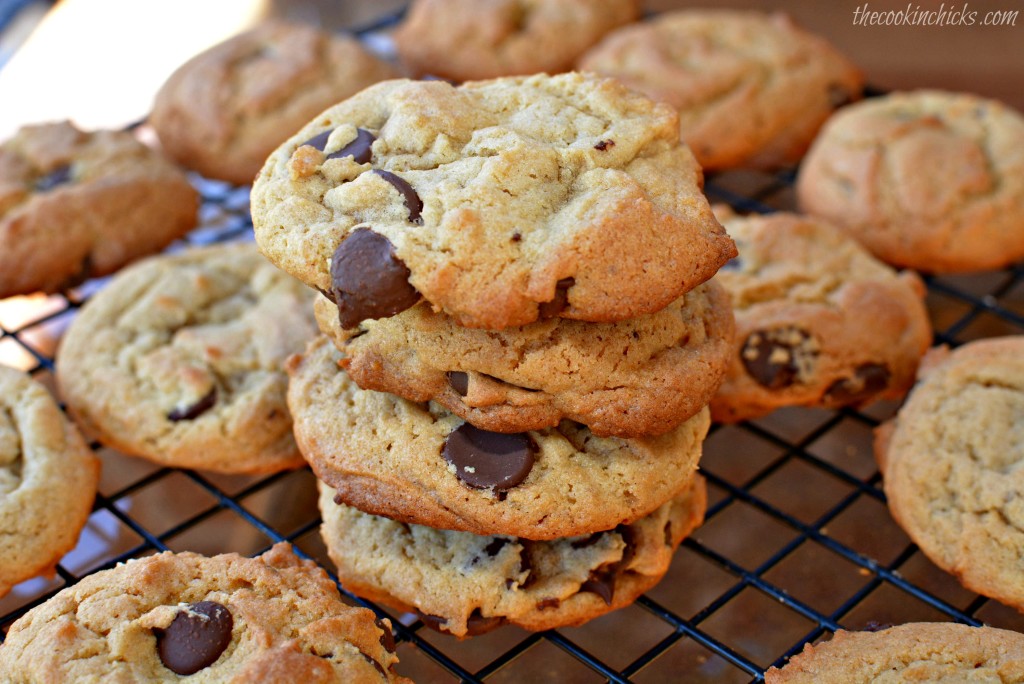 Ingredients:
1/2 cup butter, softened
1/2 cup creamy peanut butter
1 cup brown sugar
1/2 cup white sugar
2 eggs
2 tbsp. light corn syrup
2 tbsp. water
2 tsp vanilla extract
2 1/2 cups flour
1 tsp baking soda
1/2 tsp salt
2 cups chocolate chips (any kind)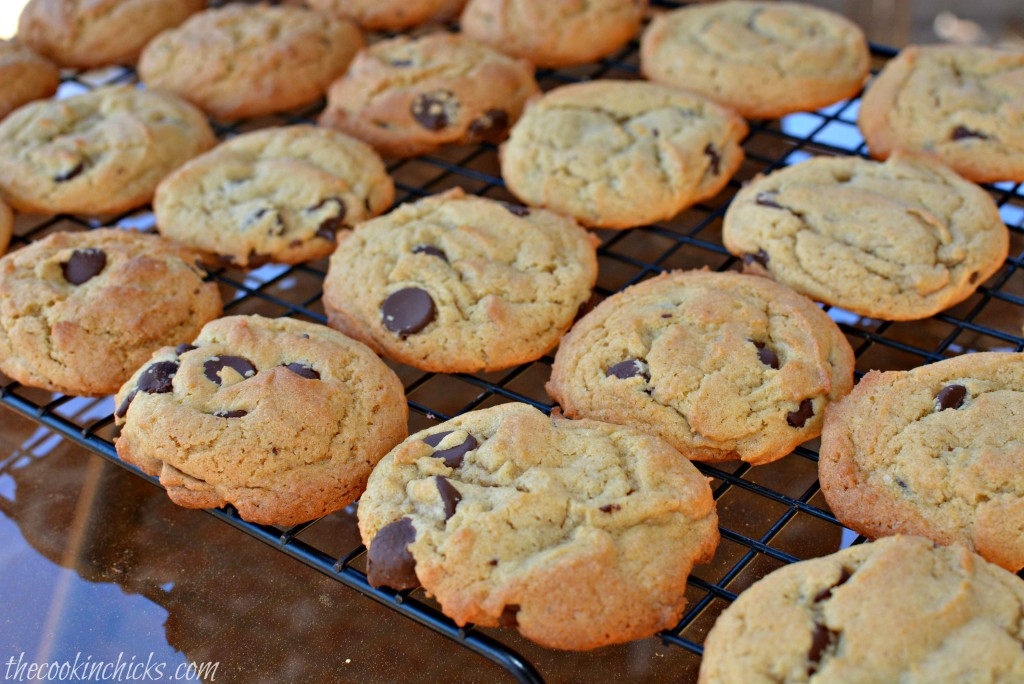 Directions:
Preheat oven to 375.
In a large bowl, cream together the butter, brown sugar, and white sugar.
Add in the eggs, one at a time, until incorporated.
Pour in the corn syrup, water, an vanilla. Mix until combined.
Slowly add in the flour, baking soda, and salt.
Once combined, fold in the chocolate chips.
Drop dough by tablespoons onto a cookie sheet. Make sure to space cookies 2 inches apart.
Place cookie sheet in oven and bake for 10-11 minutes.
Remove from oven and allow to cool 1-2 minutes before removing from cookie sheet.