This dessert is perfect in the summer! My mom brought it over for Fourth of July today and it fit right in with the red, white, and blue theme. You can change it up depending on which fruits you prefer, I have had it with kiwi on it, strawberries, blueberries, raspberries, etc.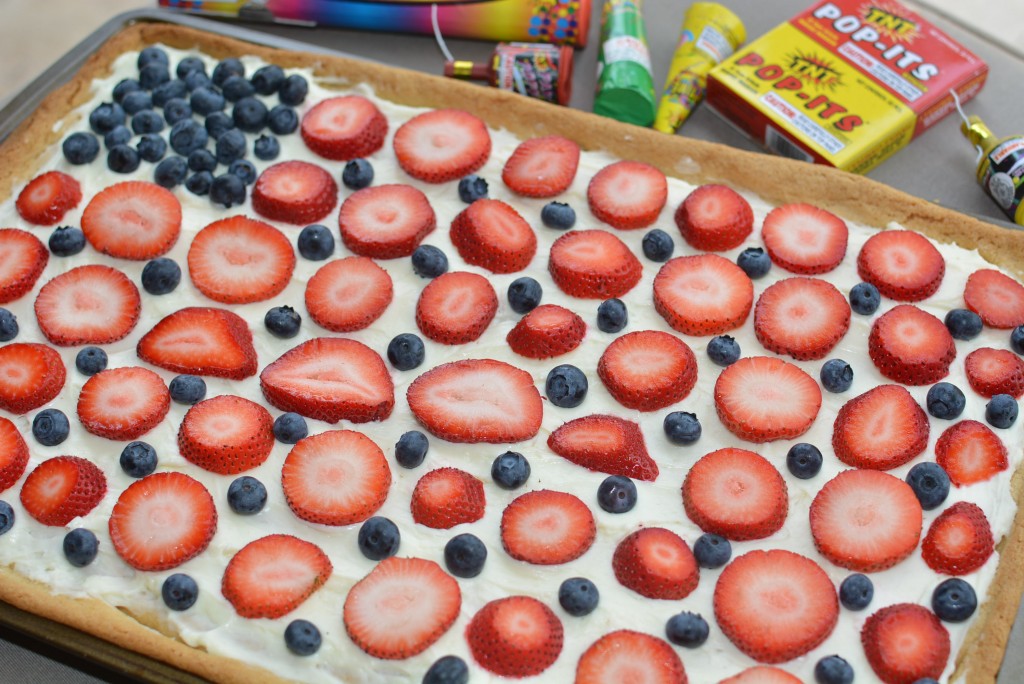 Ingredients:
2 tubes Pillsbury sugar cookie dough
2 pkgs- 8oz cream cheese
2/3 cup sugar
Assorted Fruit- sliced
Directions:
Spread dough out evenly on cookie sheet.
Bake at 350 until golden brown. Let cool completely.
Beat cream cheese and sugar until smooth.
Spread over cooled cookie.
Top with assorted fruit slices. Chill in fridge.
Enjoy!