Yes, you are probably looking at this post and thinking to yourself "this is a Christmas cookie", but trust me, these are so yummy that you'll want to make them year round. They are definitely one of my hubby's most favorite cookies and they are always highly requested.
This recipe takes no time to whip up, makes lots of chewy, flavorful cookies, and is a hit with any crowd.
If you love chewy, chocolate filled cookies, these are just the thing you need in your life. Friends, family, neighbors, and coworkers will love these if you make them to share, but I wont judge you if you want to keep them all for yourself, hehe!!
Enjoy!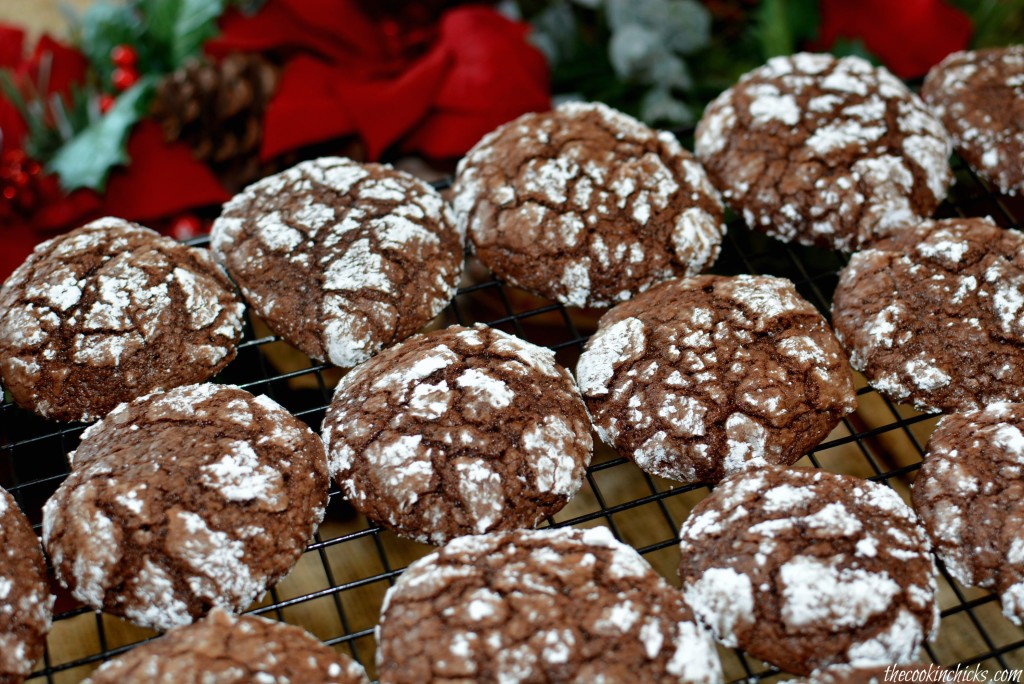 Ingredients:
1/2 cup vegetable oil
4 oz. unsweetened chocolate, melted and cooled
2 cups sugar
2 teaspoon vanilla extract
4 eggs
2 cups flour
2 teaspoon baking powder
1/2 teaspoon salt
1/2 cup powdered sugar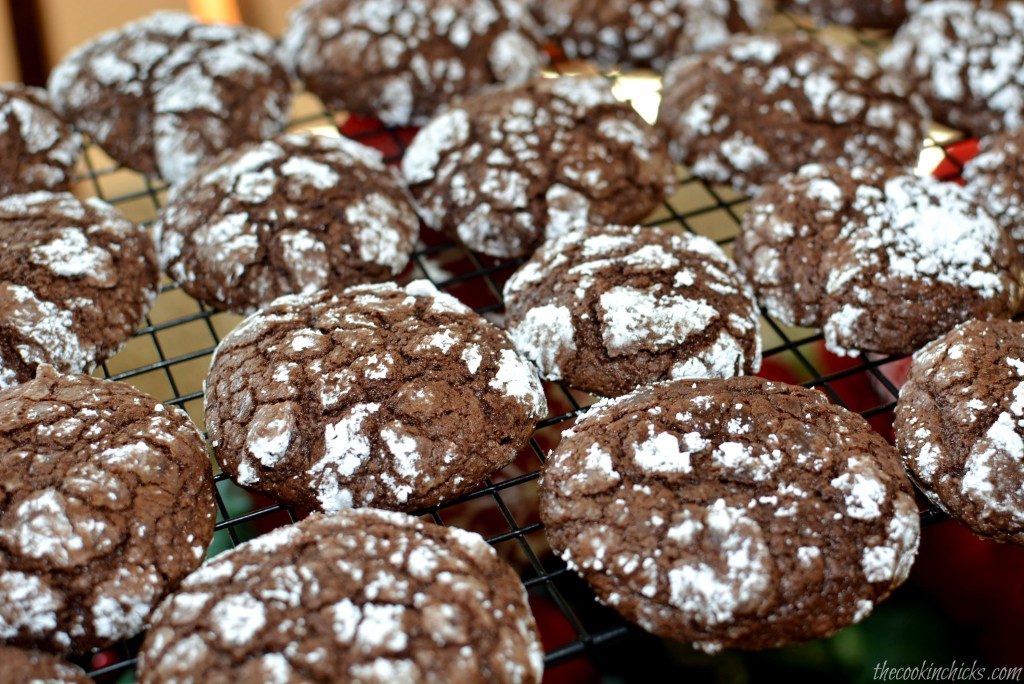 Directions:
In a large bowl, combine the oil, melted chocolate, sugar, and vanilla extract.
Add in the eggs, one at a time.
Gradually stir in the flour, baking powder, and salt.
Cover bowl of cookie dough and chill for about 3-4 hours.
Preheat oven to 350 and grease a cookie sheet.
Drop dough by teaspoonful's into the powdered sugar and roll around until covered.
Place covered dough onto prepared cookie sheet, making sure cookies are 2 inches apart.
Place cookie sheet in preheated oven and bake for 10-12 minutes.
Remove from oven and allow to cool 5 minutes before removing from cookie sheet.