Last week, my neighbor Ashley and I swapped meals again. I LOVE meal swap day because it means I get the night off from cooking, but my family still gets a home cooked meal! Score!!! I had made my tortellini casserole for her family, and she made my family this cheesy nacho bake! Not only did my kids go crazy over this, but my hubby devoured it. He even said the leftovers in his lunch the next day, may have possibly been even better than the first night! I knew I had to ask her for the recipe, and when I checked it out, I loved how simple it was! Inexpensive, family friendly, and quick to the table…..perfect for those busy, school activity filled nights!!
By the way, also be sure to check out Ashley's blog….she includes all sorts of recipes, crafts, tips, and more! Click here to see her on Facebook, and click here to check out her blog!!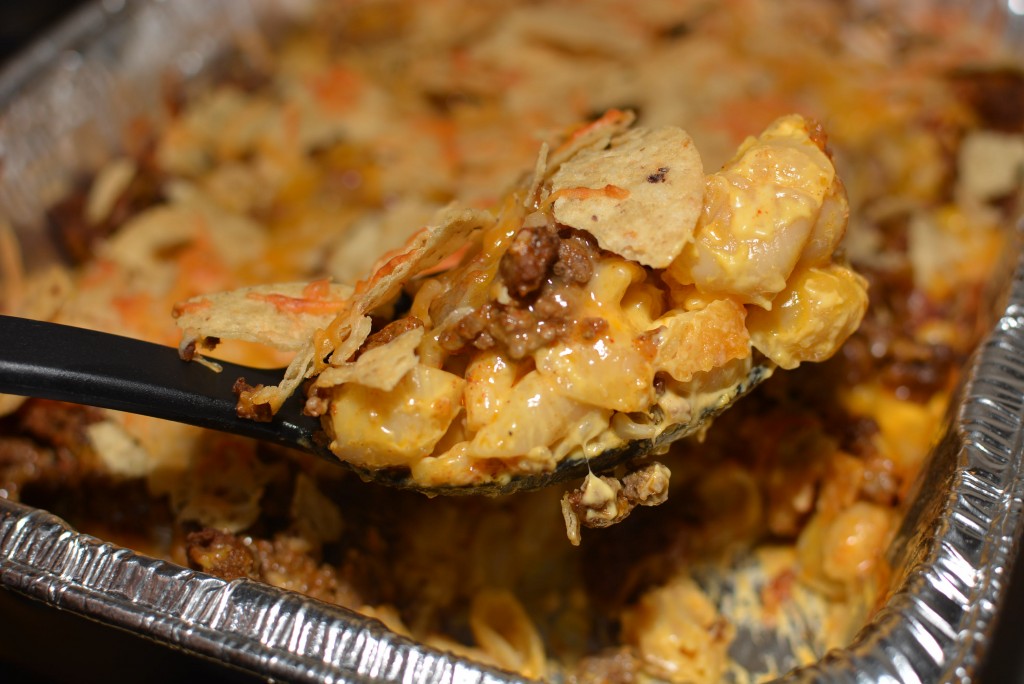 Ingredients:
1 package (12 oz) Velveeta shells and cheese dinner
1 lb ground beef or turkey
3 tablespoon taco seasoning OR 1 package taco seasoning
3/4 cup sour cream
3/4 cup cheddar cheese, shredded
3/4 cup salsa
1/2 cup crushed tortilla chips
Diced Jalapenos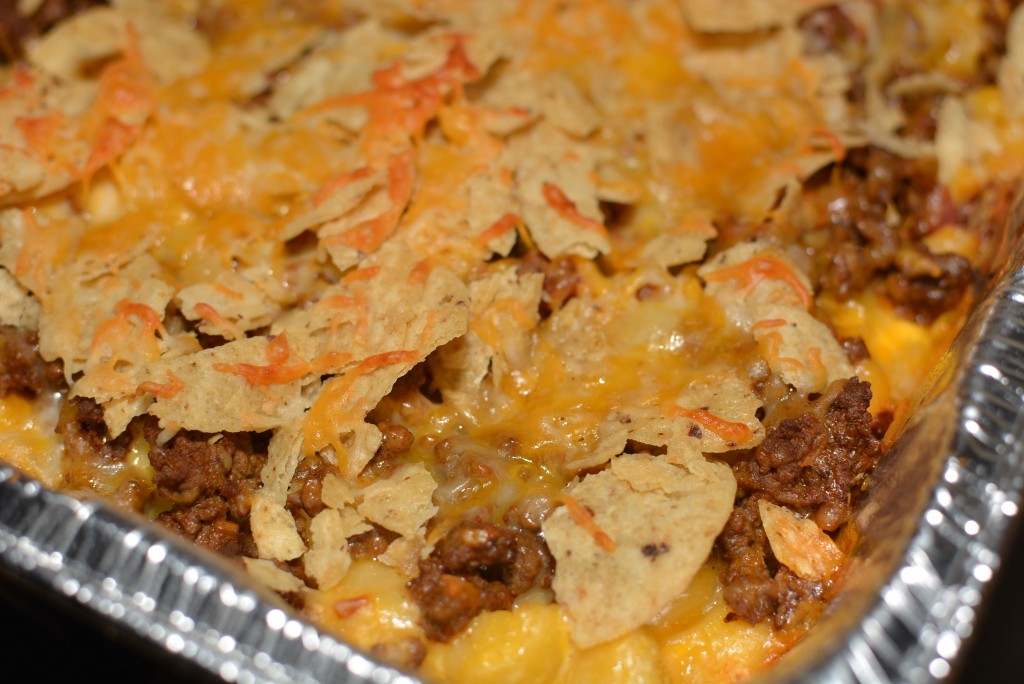 Directions:
Cook macaroni according to package directions.
While macaroni is cooking, cook beef/turkey in a skillet until no longer pink.
Add taco seasoning to the meat and mix well.
Stir sour cream into the cooked/prepared macaroni.
Spoon half the macaroni mixture into the bottom of an 8 x 8 baking dish.
Top with meat mixture, half the cheddar cheese, and remaining macaroni mixture.
Cover baking dish with tin foil and place in preheated oven, 400, to bake for 15 minutes.
Remove cover from dish and sprinkle remaining cheese, crushed tortilla chips, salsa, and jalapenos (if using).
Place dish back into oven for an additional 5-10 minutes.
Serve!!