A flavorful, festive Jello dish that perfectly compliments any Holiday meal!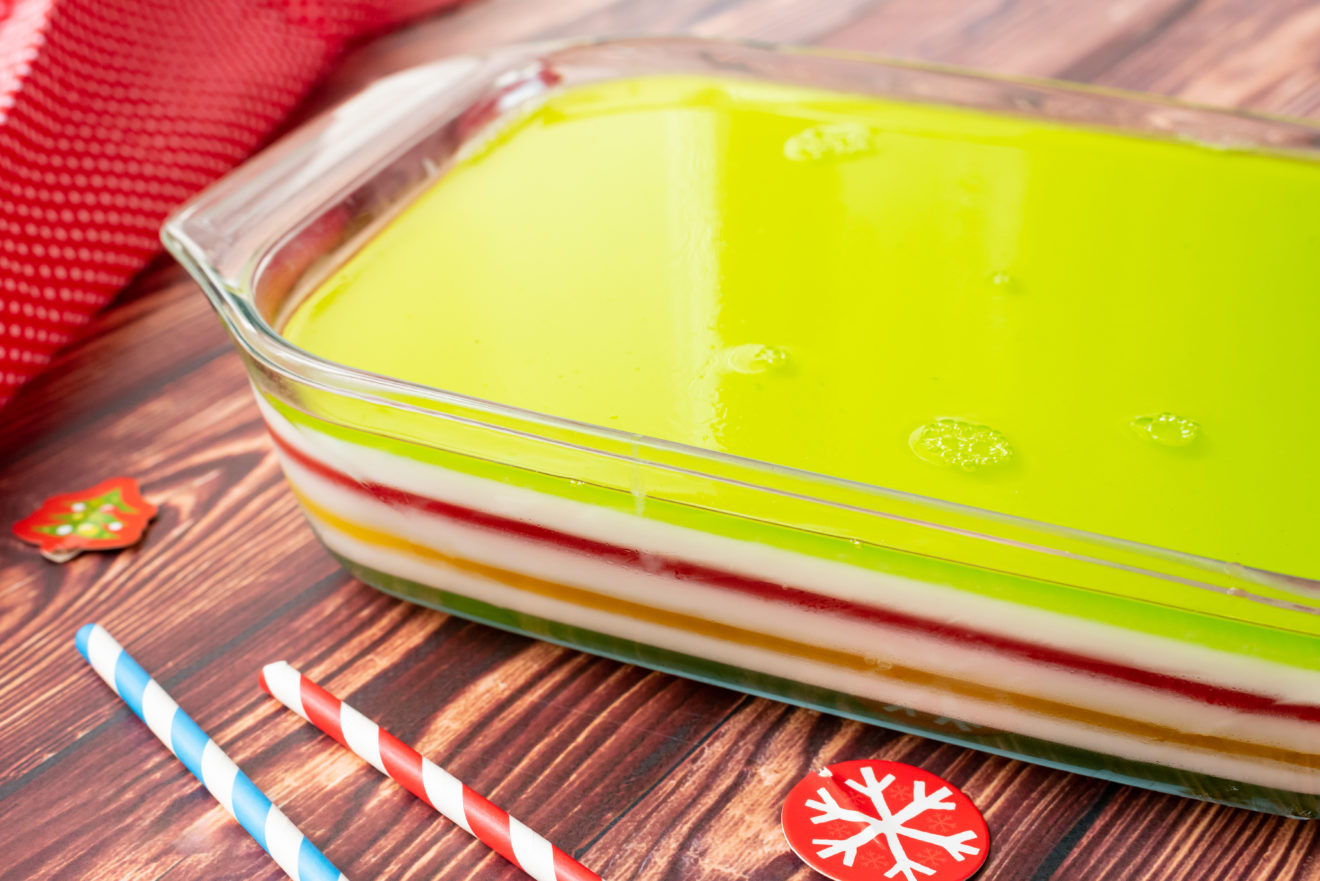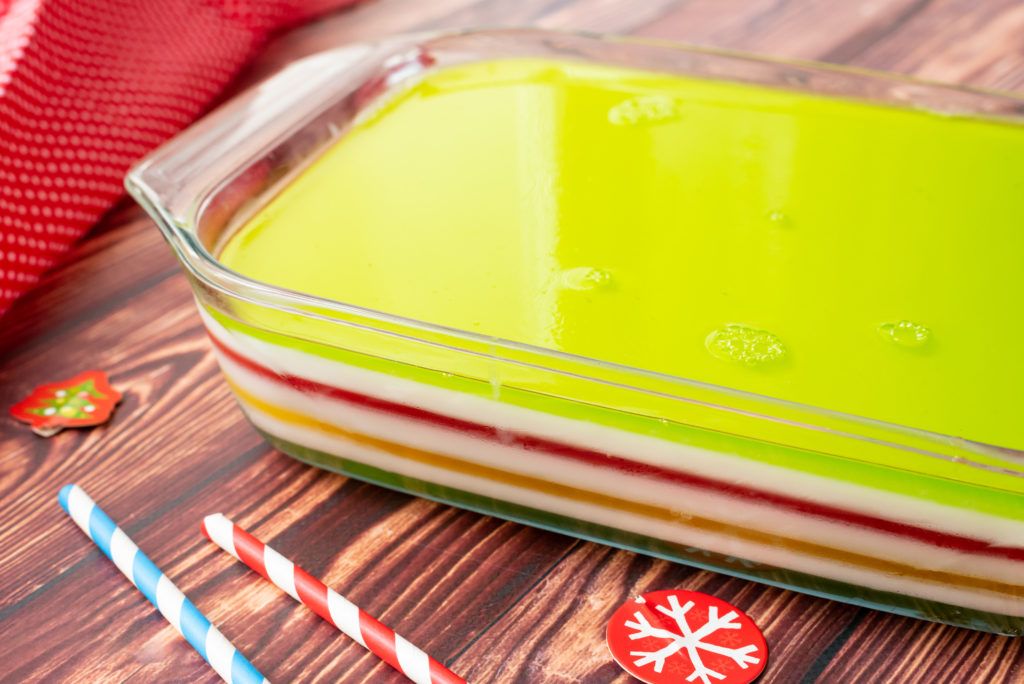 Growing up, my mom made this every Christmas. We always called it our "Christmas Jello". We only had it one time a year, at Christmas, and it was definitely one of my favorite things at the dinner table. Not only is it festive, but it can be changed up for any Holiday or any color/flavor of your choice. I have brought it to dinner parties and it was a hit!! Whichever colors you choose to use, I am sure it will be a hit!!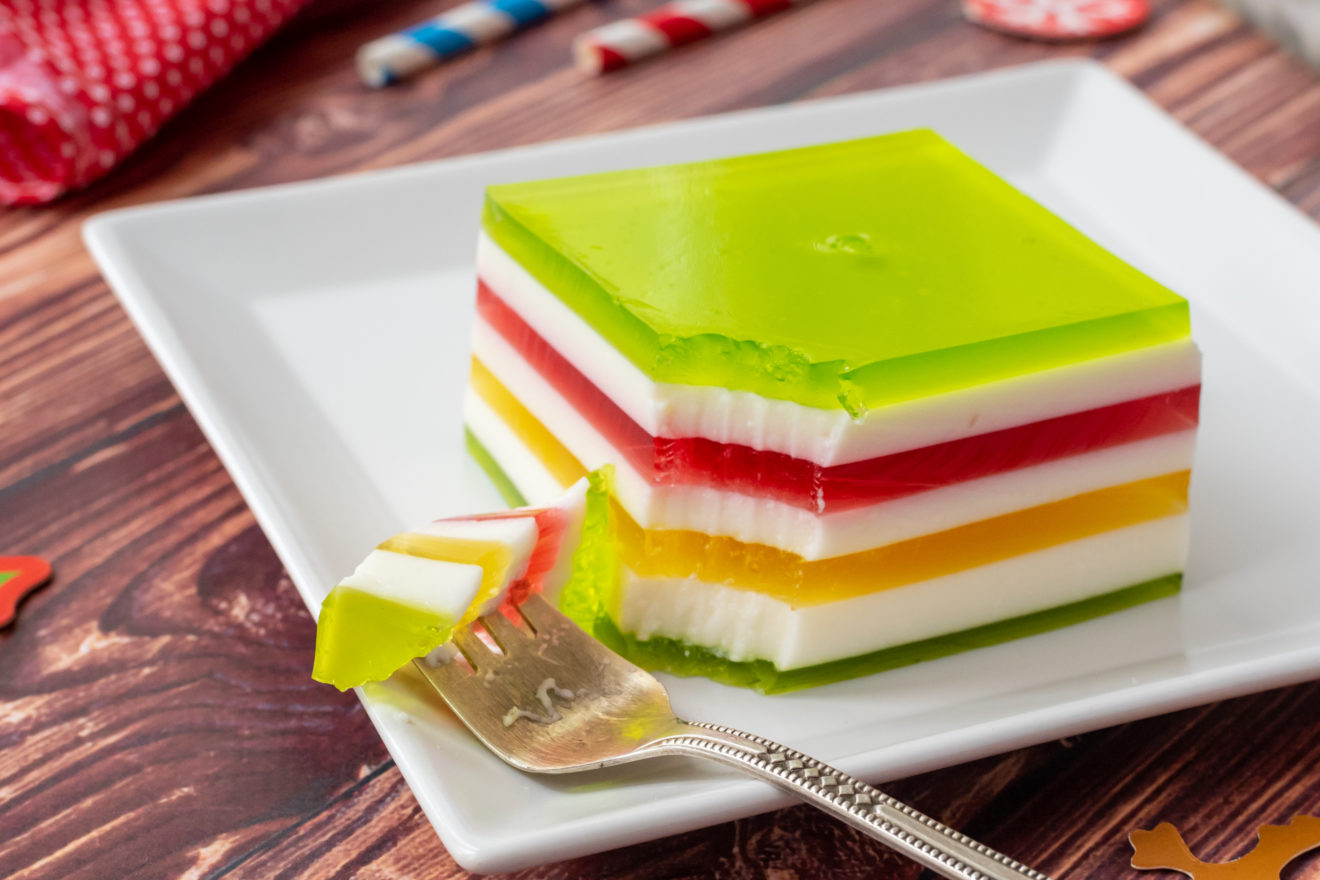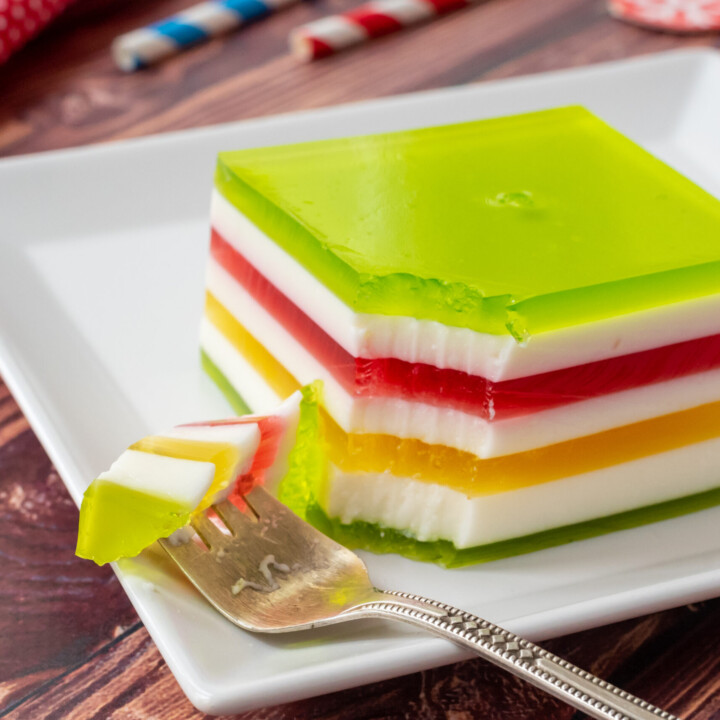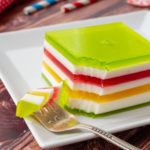 Print Recipe
Layered Christmas Jello
A flavorful, festive Jello dish that adds color and fun to your Holidays!
Ingredients
4

boxes

Jello (3 oz size boxes) *any flavor desired

1

cup

hot water(per box)

1/2

cup

cold water (per box)

FILLING

2

cups

milk

1

cup

sugar

1/2

cup

cold water

2

envelopes

unflavored gelatin

1

pint

sour cream

2

tsp

vanilla extract
Instructions
Butter or oil a 9 x 13 pan lightly.

To make filling, bring the two cups of milk to a boil. Dissolve the 1 cup sugar into the milk.

In a small bowl, mix 1/2 cup cold water with 2 envelopes of unflavored gelatin.

Add gelatin mixture to the milk while still warm. Pour sour cream into a bowl and add in the gelatin/milk mixture.

Add in 2 tsp vanilla extract.

Keep mixture covered on the counter.

Make first package of jello. Pour into the cake pan. Place pan into the fridge.

Allow to set up, but make sure it is still a bit tacky to touch as this helps the next layer stick to it.

Add 1 1/2 cups filling for the next layer. Put back into fridge until set.

Repeat by making next package of jello, then 1 1/2 cups filling, and so on.

Keep in fridge until ready to eat! Enjoy!!