This cornbread isn't loaded with corn, bacon, jalapenos, or anything fancy….but it still will knock your socks off!! My hubby officially told me that this cornbread was the best he has ever had….restaurant's included!! Woo hoo, right?!?!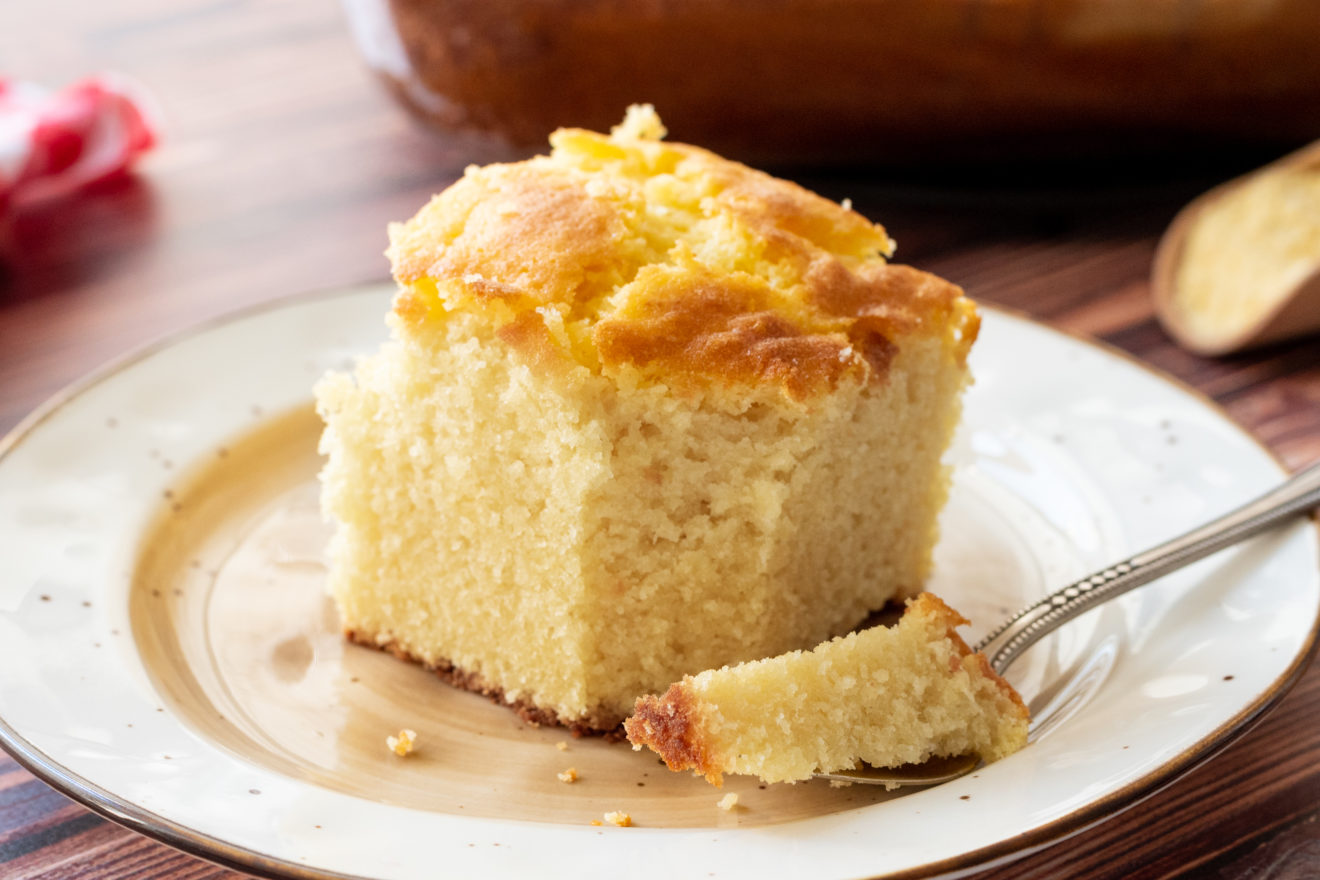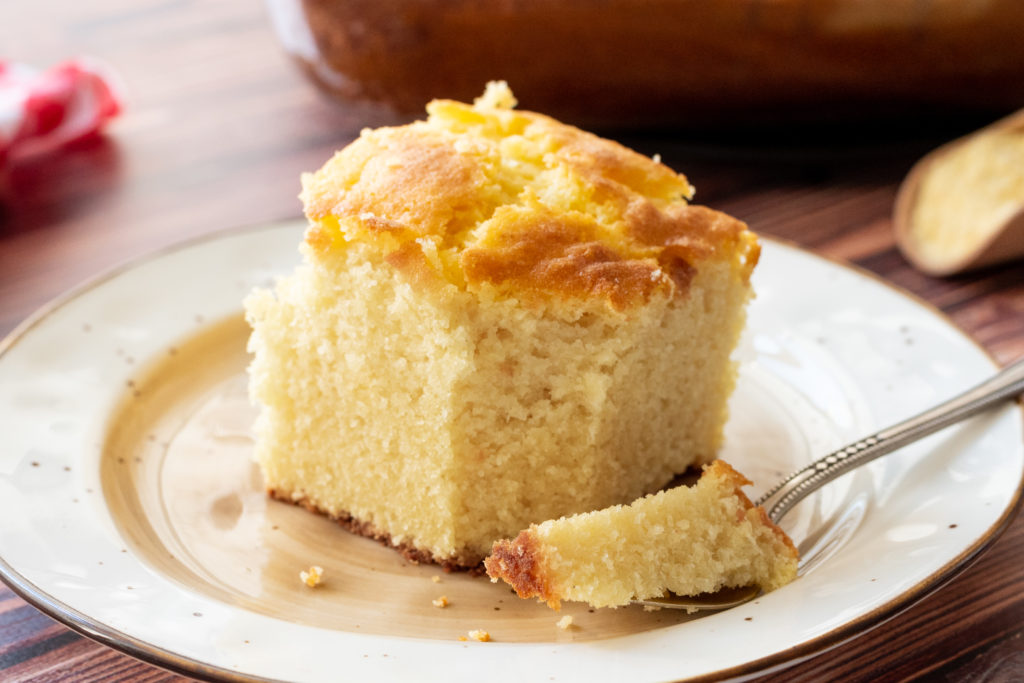 A few years ago, I made cornbread for my family and used my go to box of Jiffy. I had never made homemade cornbread because the boxed mix was simple, inexpensive, and a favorite of mine. When my hubby casually mentioned his love for sweet cornbread, I decided to experiment with ingredients and set out to make his favorite version myself. If you look through the blog, you will find lots of recipes, all equally delicious….but this one is the ultimate winner in my family!!
Served with some chili (perfect for those Fall evenings ahead), this was a homerun dinner!!
Enjoy!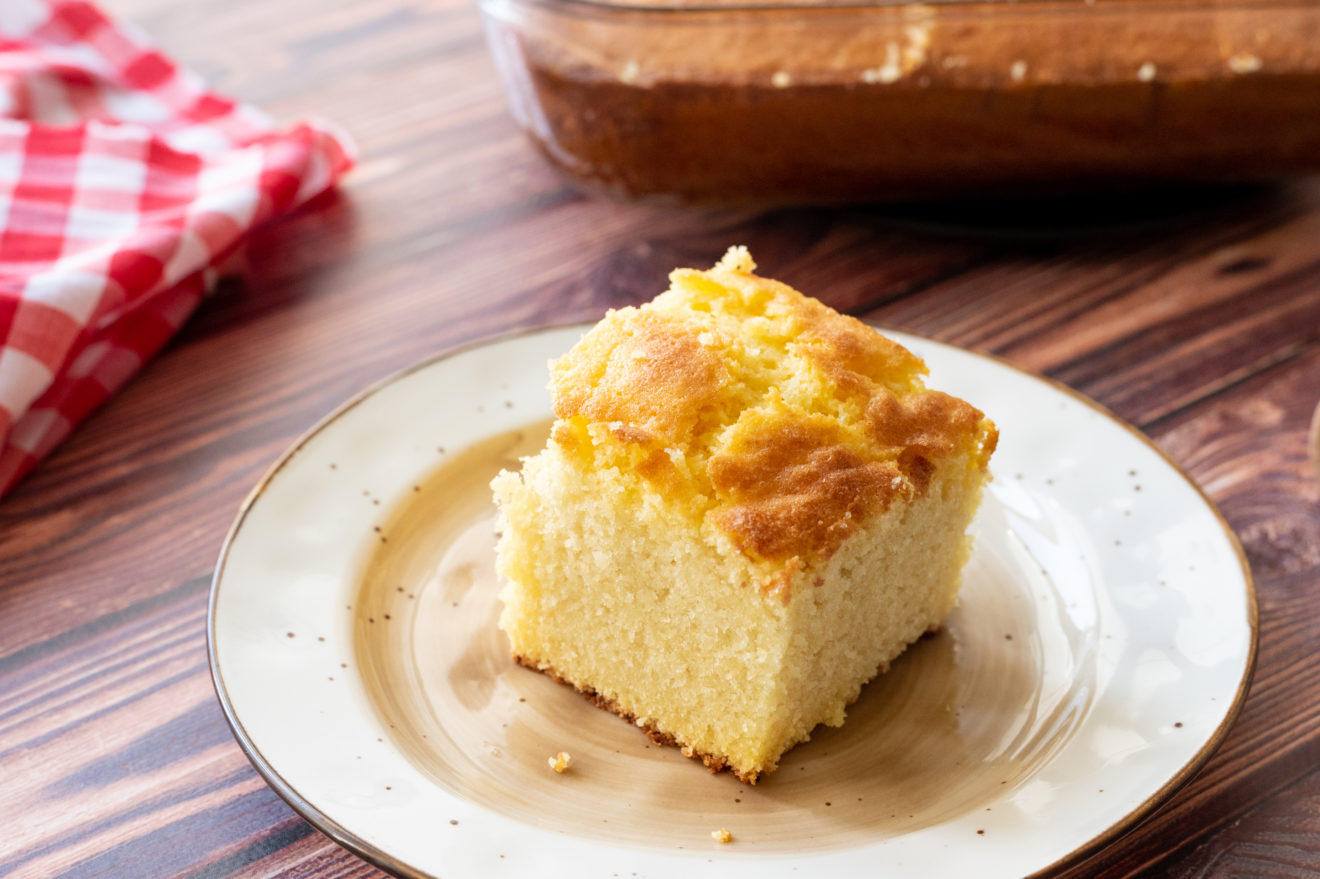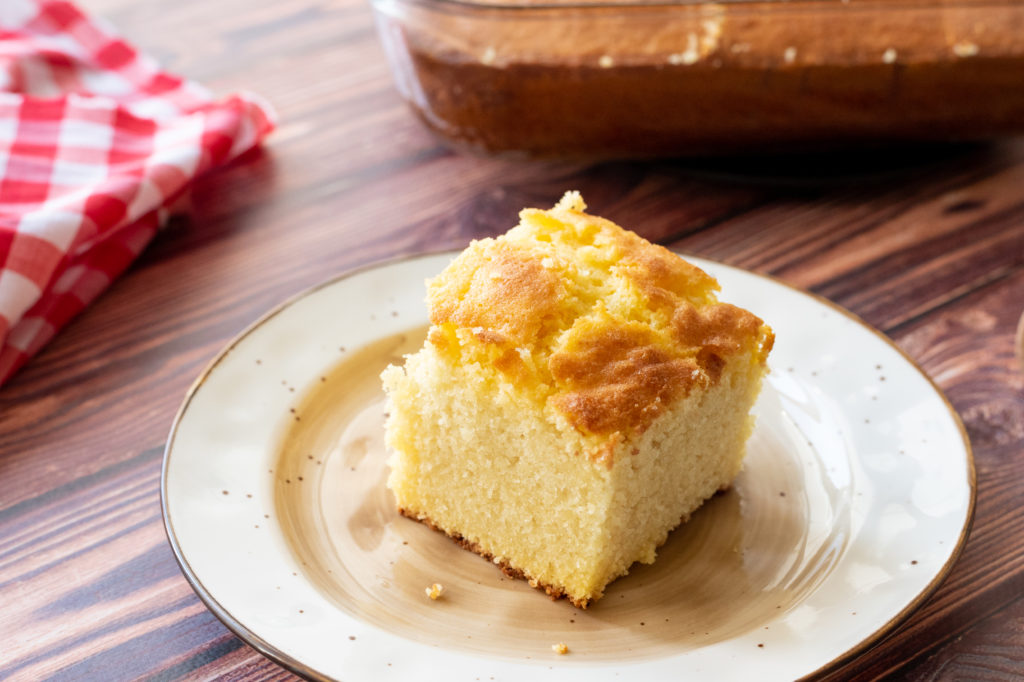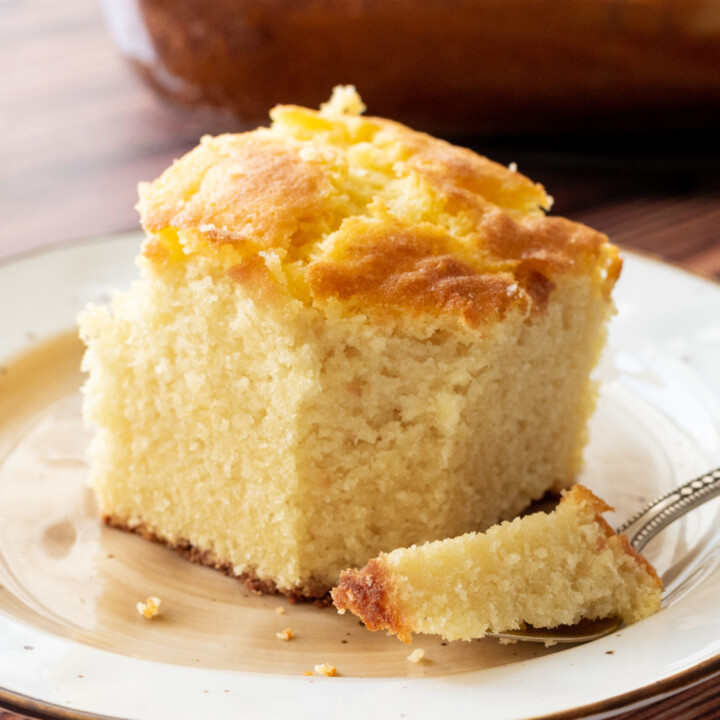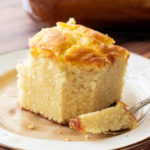 Print Recipe
Knock our Socks Off Cornbread
A tasty, sweet cornbread that is sure to please any crowd!!
Ingredients
4

eggs (yolks and whites separated)

1

cup

milk

1

teaspoon

vanilla extract

3/4

cup

melted butter

1

cup

cornmeal

2

cups

flour

1 1/2

cups

sugar

1

tablespoon

baking powder

1

teaspoon

salt
Instructions
Preheat oven to 350 degrees and grease a 9x13 baking pan.

In a medium bowl, combine the eggs yolks, milk, vanilla extract, and melted butter. Stir until combined.

Add in the cornmeal, flour, sugar, baking powder, and salt. Stir until just combined.

In a separate bowl, beat the egg whites until stiff peaks form.

Fold into cornmeal mixture and stir until just combined.

Pour batter into prepared 9 x 13 baking pan.

Bake for 26-28 minutes, until toothpick comes out clean when inserted in the center.

Remove from oven and allow to cool about 5 minutes before slicing and serving!!
Recipe adapted from: High Heels and Grills