Nothing compliments a bowl of chili more than cornbread, right? Yesterday, I made 5 batches of chili for some of my neighbors. Since I made an extra batch for my family, I decided to make some cornbread muffins to go with it. As I was looking around my pantry, I found a few extra cans of green chilies. Since typically I add jalapenos and then my kids all claim "their mouth is on fire", I knew that the green chilies would be a safer add in. Sure enough, all three of my kids ate their cornbread, and I didn't hear anyone say they were too spicy. Win!!
These also freeze great too, so make a batch and freeze the leftover muffins for another night! If you prefer to cut pieces of cornbread rather than have muffins, you can make this in a greased baking pan. Enjoy!!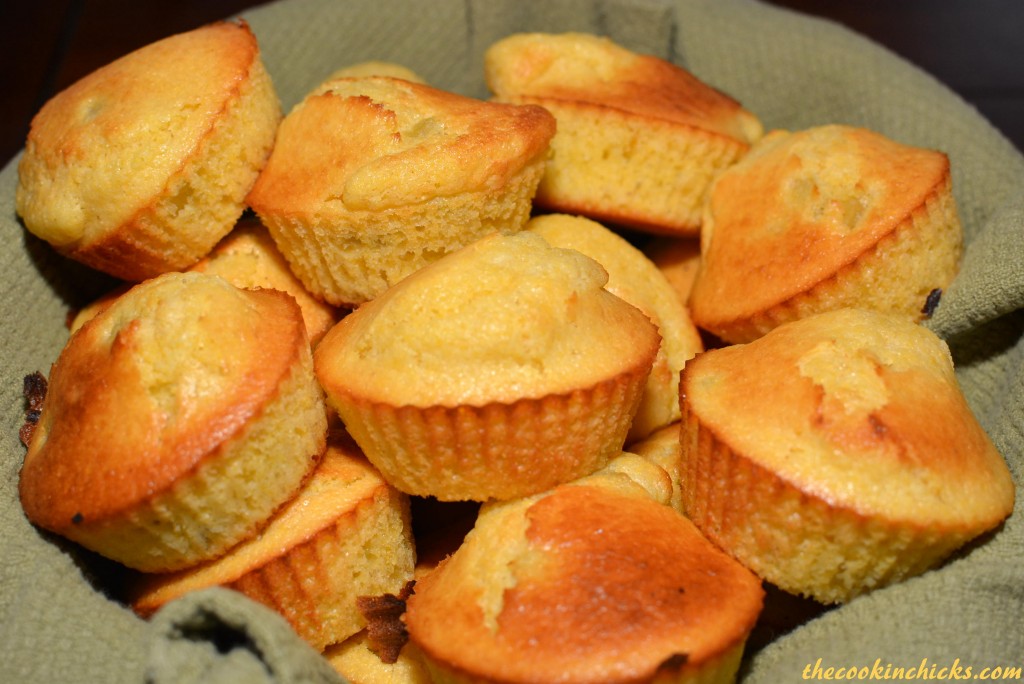 Ingredients:
1 cup cornmeal
1 cup flour
1 tablespoon baking powder
1/2 cup sugar
1 teaspoon salt
1 cup milk
2 large eggs
1/2 stick butter, melted
1/4 cup honey
4 oz. can green chilies
Directions:
In a medium bowl, combine the cornmeal, flour, baking powder, sugar, and salt.
In a separate bowl, combine the milk, eggs, melted butter, and honey.
Stir wet ingredients into dry ingredients and mix well.
Fold in the green chilies.
Grease a baking pan or muffin cups.
Fill muffin cups about 2/3 high, or pour batter evenly into pan.
Place into preheated oven, 400, for about 15 minutes.
Serve!!!