I love recipes that can be made in the slow cooker. It is WAY less work for me, I can multitask throughout the day, and still put a yummy dinner on the table at night. A few nights ago, I made these BBQ pulled chicken sandwiches and they were definitely a hit. My hubby and I definitely enjoyed them, and my kids, as picky as they are, actually ate their sandwiches as well! You can change this up and put the chicken on salads, pizzas, or anything desired if you don't want to make sandwiches!! Enjoy!
Ingredients:
2 lbs chicken (I use frozen, boneless, skinless)
3/4 cup ketchup
1 1/2 cups BBQ Sauce
1 tbsp vinegar
1 tbsp Worcestershire sauce
1 tbsp soy sauce
1 tbsp brown sugar
1 onion, chopped
4 garlic cloves, minced
Hot Sauce (just a small amount unless you prefer spicy)
Directions:
Spray the slow cooker with cooking spray, or place a slow cooker liner inside. Place chicken on bottom. In small bowl, combine the ketchup, BBQ sauce, vinegar, Worcestershire sauce, soy sauce, brown sugar, onion, garlic, and hot sauce. Once combined, pour mixture on top of chicken. Cover slow cooker and cook on low 7-8 hours, or high 4-5. Once cooked, shred chicken using two forks. Stir chicken through sauce to thoroughly coat it. Use chicken as desired!!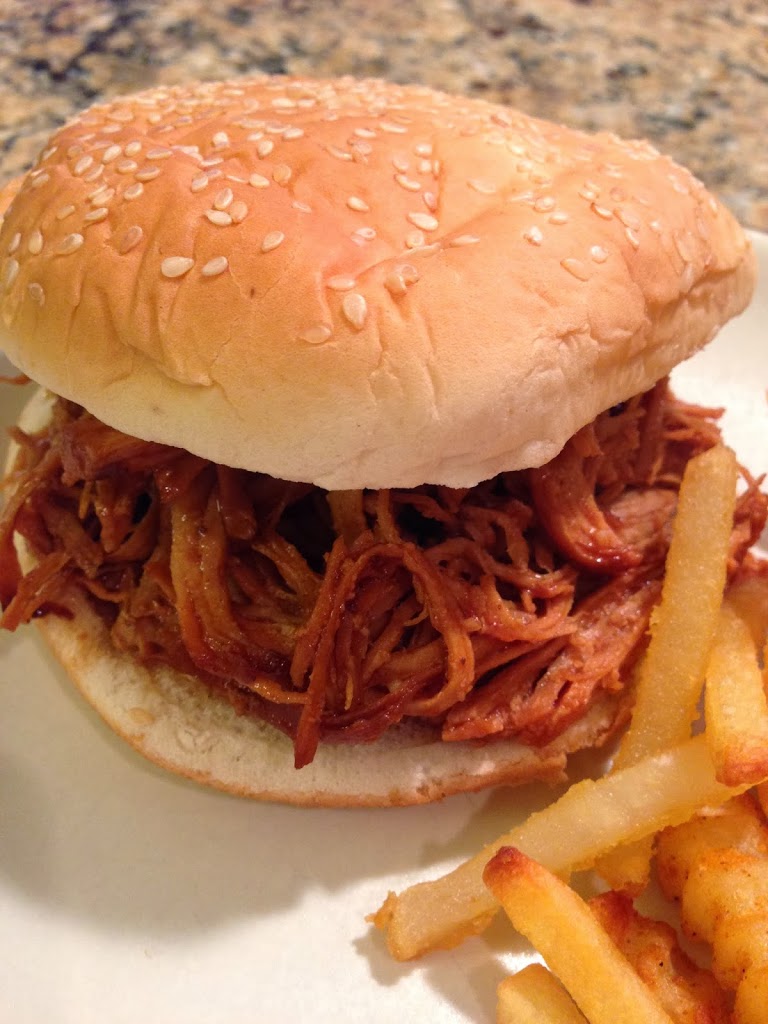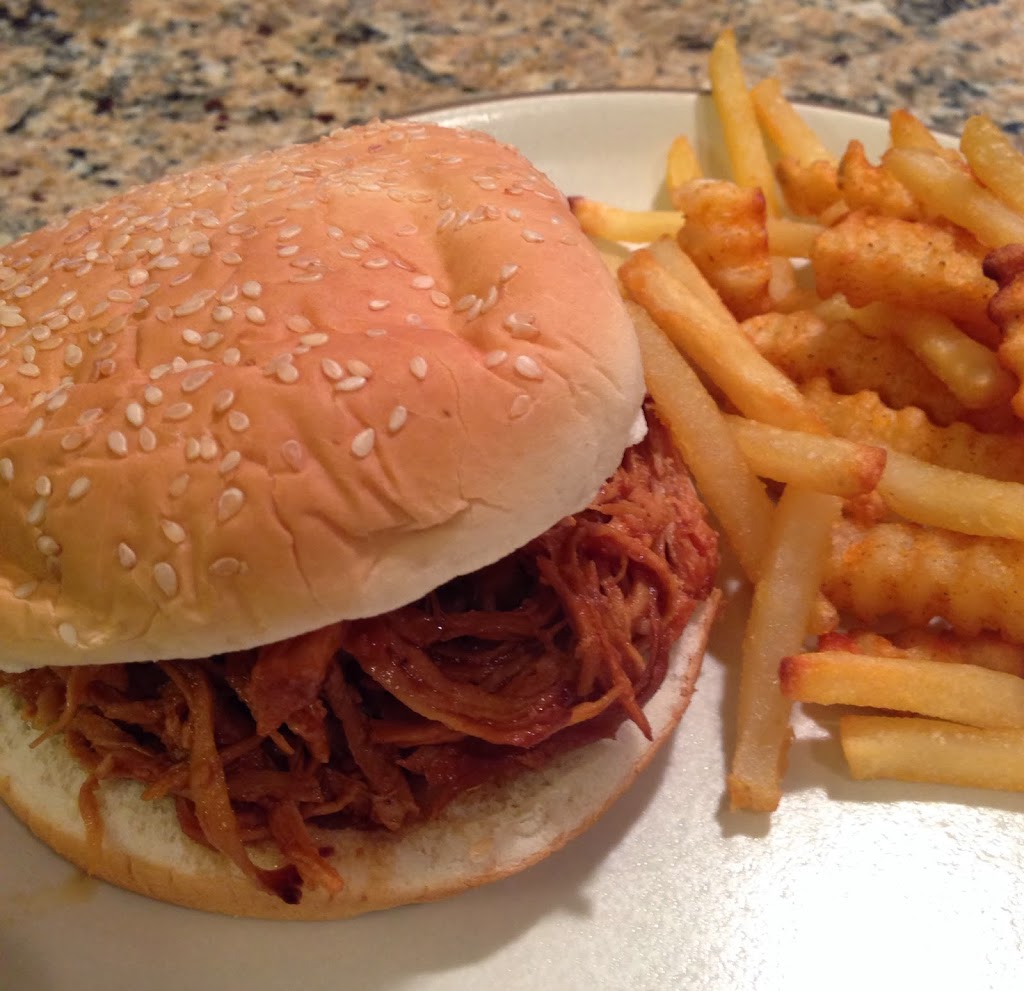 Recipe Adapted From: Sweet Little Blue Bird