This post brought to you by Carando®. The content and opinions expressed below are that of The Cookin' Chicks.
A few weeks ago, one of my friends made sausage and pepper sandwiches for dinner and a few neighbors, my family included, went over. My hubby ranted and raved how yummy it was, so I knew, I needed to make it for him again.
Since my slow cooker has become my best friend these days, I decided to make the sausage and peppers in the slow cooker to save on time! The end result was fabulous!
My go to sausage to use is Carando Meats!! Check out their website (Carando Recipes) as they offer tons of great products.  It's all fantastic as well!You can find them in the fresh meat section of your Kroger grocery store! They have Toscano Italian Sausage, Venetian Italian Sausage, Abruzzese Meatballs, and Sicilian Italian Meatballs. Carando Meats use delicate herbs, bold peppers, and savory flavors to create their family of old world flavors.If you head to your local Kroger between September 17-24th, select stores will be having a Taste of Italy event! Special products will be available as well as multiple in store demos and displays.  They will also have featured recipes, coupons and even several contests to enter to win!  Click the link here to get more information:  Taste of Italy.
Carando Italian Sausage and Meatballs help bring a quick, easy Italian dinner to your family!
If you are short on time and love a good slow cooker recipe, look no further, you definitely will want to try these Sausage and Pepper Sandwiches!!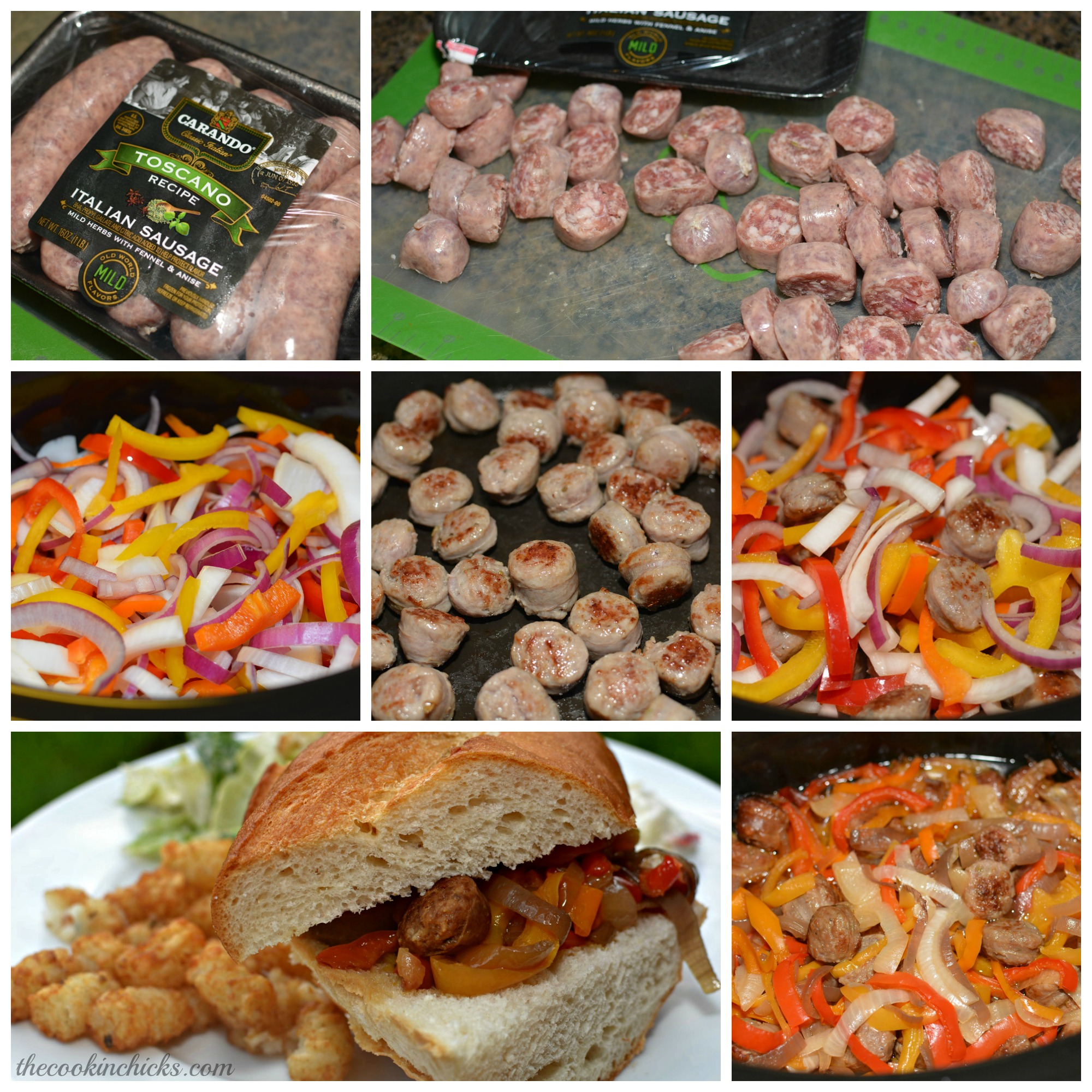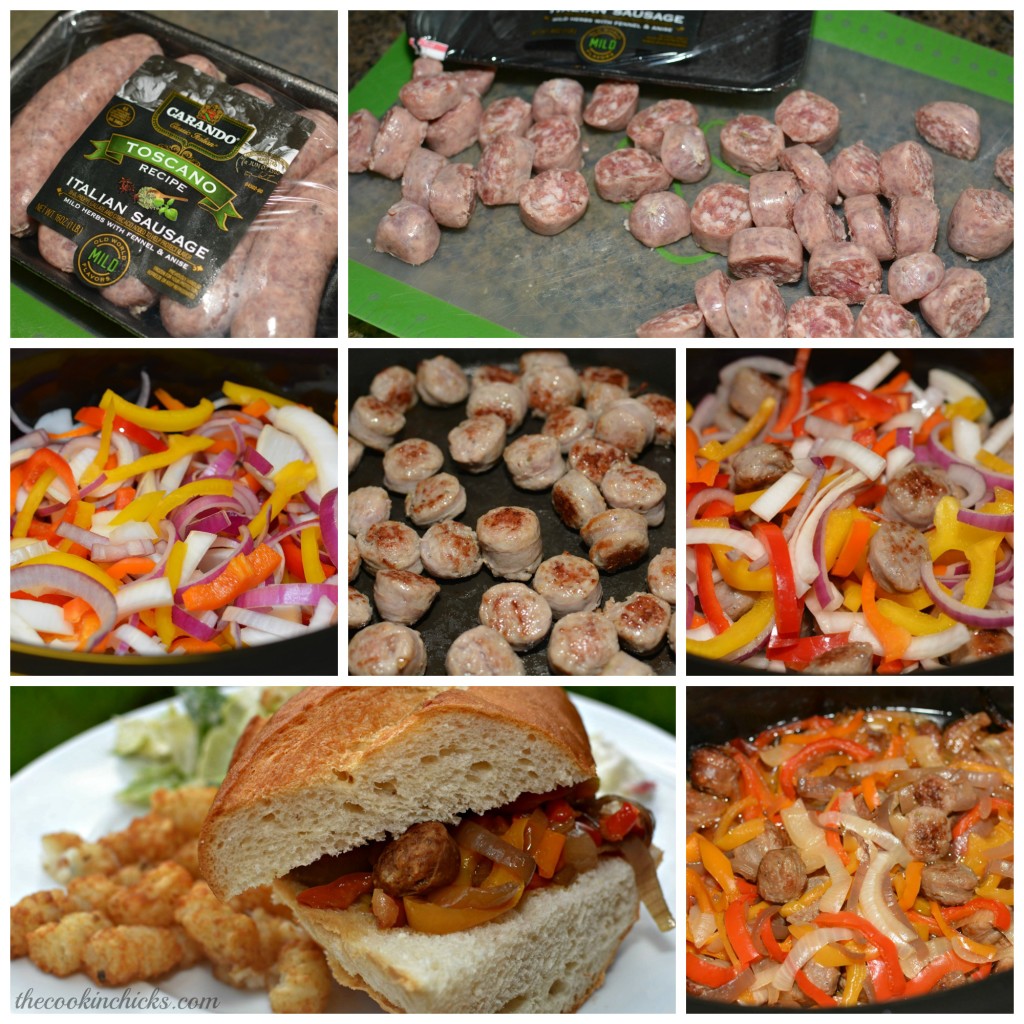 Ingredients:
1 white onion, sliced
1 red onion, sliced
1 red pepper, sliced
1 yellow pepper, sliced
1 orange pepper, sliced
Salt/Pepper
1 lb. Carando Toscano Italian Sausage, cut into small chunks
French bread, sliced for sandwiches
Directions:
Place peppers and onions on bottom of slow cooker.
Sprinkle some salt and pepper on top.
In a skillet, add the sausage and cook on medium-high until both sides are browned.
Add sausage on top of peppers/onions in slow cooker.
Place lid on slow cooker and cook on low for 6-7 hours, or high for about 4 hours.
Once finished, place meat mixture onto French bread and serve!