This Banana Squash Bread recipe combines the natural sweetness of bananas with the rich flavor of squash. This easy-to-make quick bread is a delicious anytime treat that everyone will enjoy and takes two classic recipes (zucchini bread and banana bread) and transforms them into one mouthwatering recipe!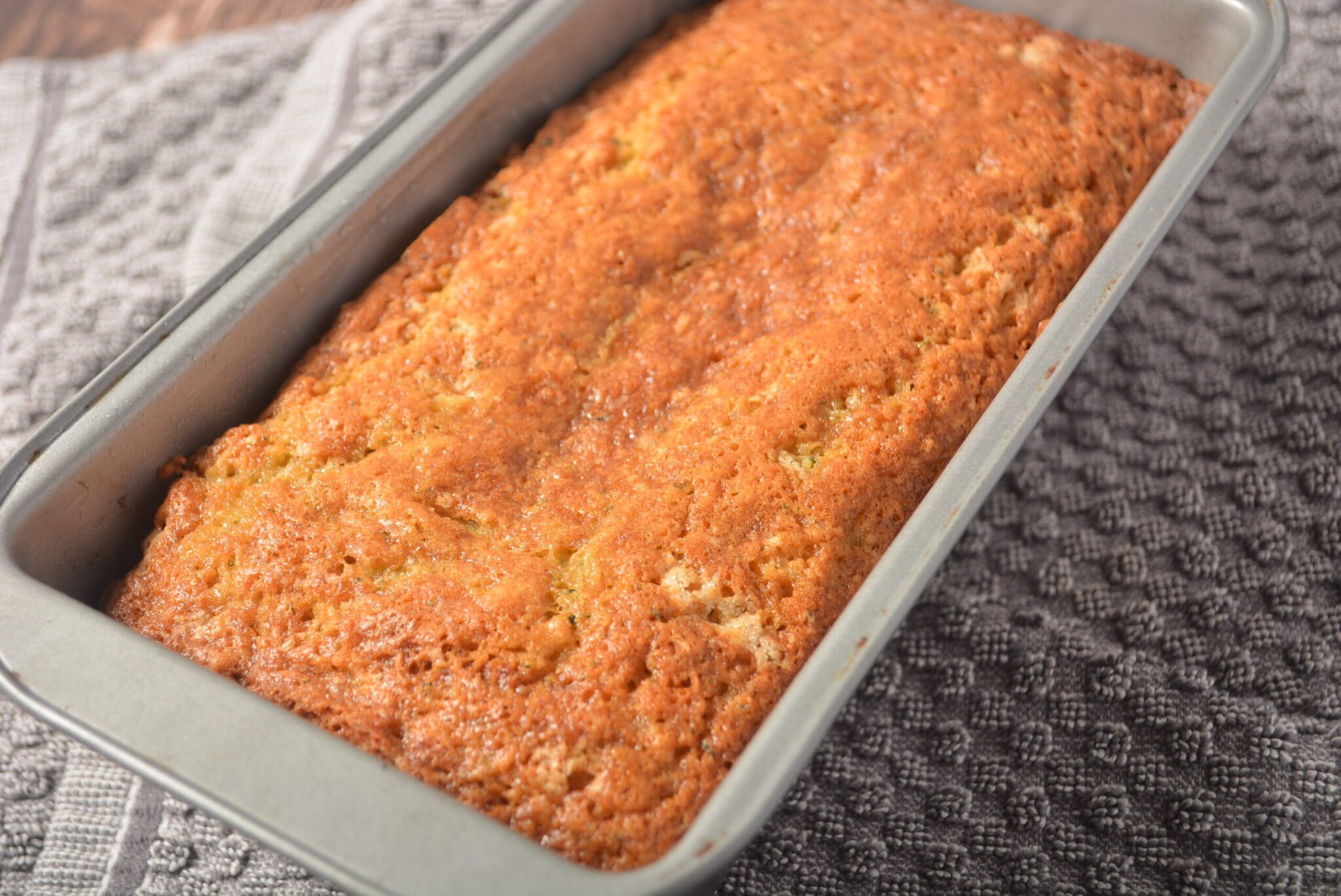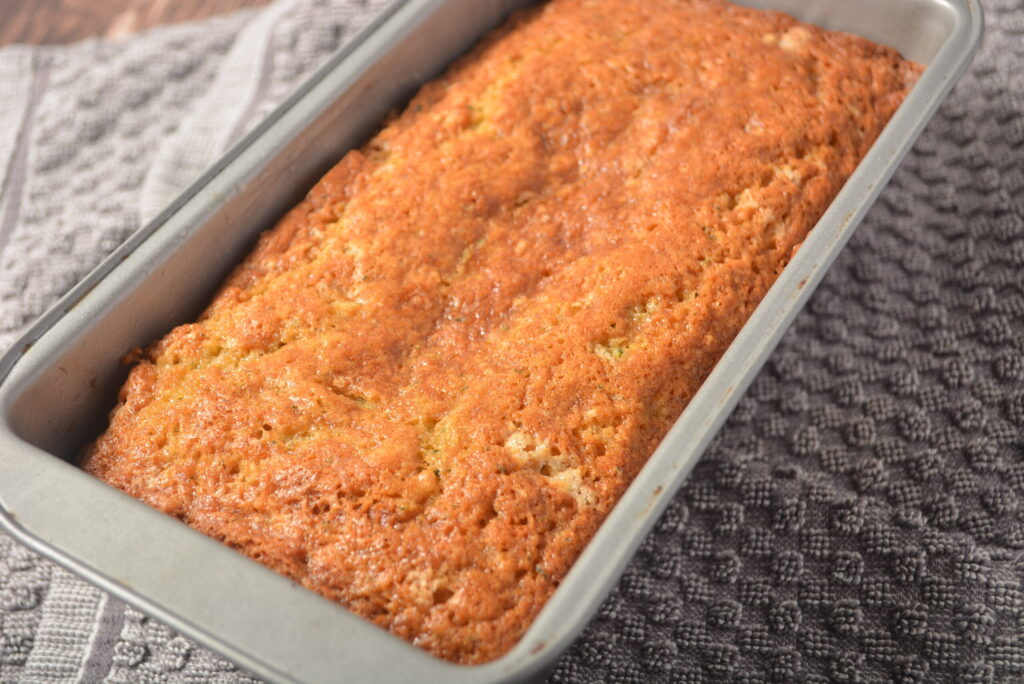 Banana Squash Quick Bread
If you love banana bread and zucchini bread, you have come to the right place. Or, if you have a garden and squash is coming into season, this recipe is for you! Whether you use zucchini, yellow squash, winter squash, or summer squash, you can't go wrong!
This bread is perfectly moist on the inside and had a slight crisp outside. You can enjoy it warm and fresh from the oven, or at room temperature. Spread a little butter on top and you have a treat that is enjoyable no matter the time of day!
What is Banana Squash Bread
Banana Squash Bread is a type of quick bread that combines mashed banana and squash into the batter. It includes ingredients such as flour, sugar, eggs, oil or butter, and various spices like cinnamon or nutmeg (optional). The combination of banana and squash creates a moist texture and a subtle sweetness to the bread, making it a delicious and comforting anytime treat. Perfect to enjoy fresh from the oven, at room temperature, or even freeze for a later date.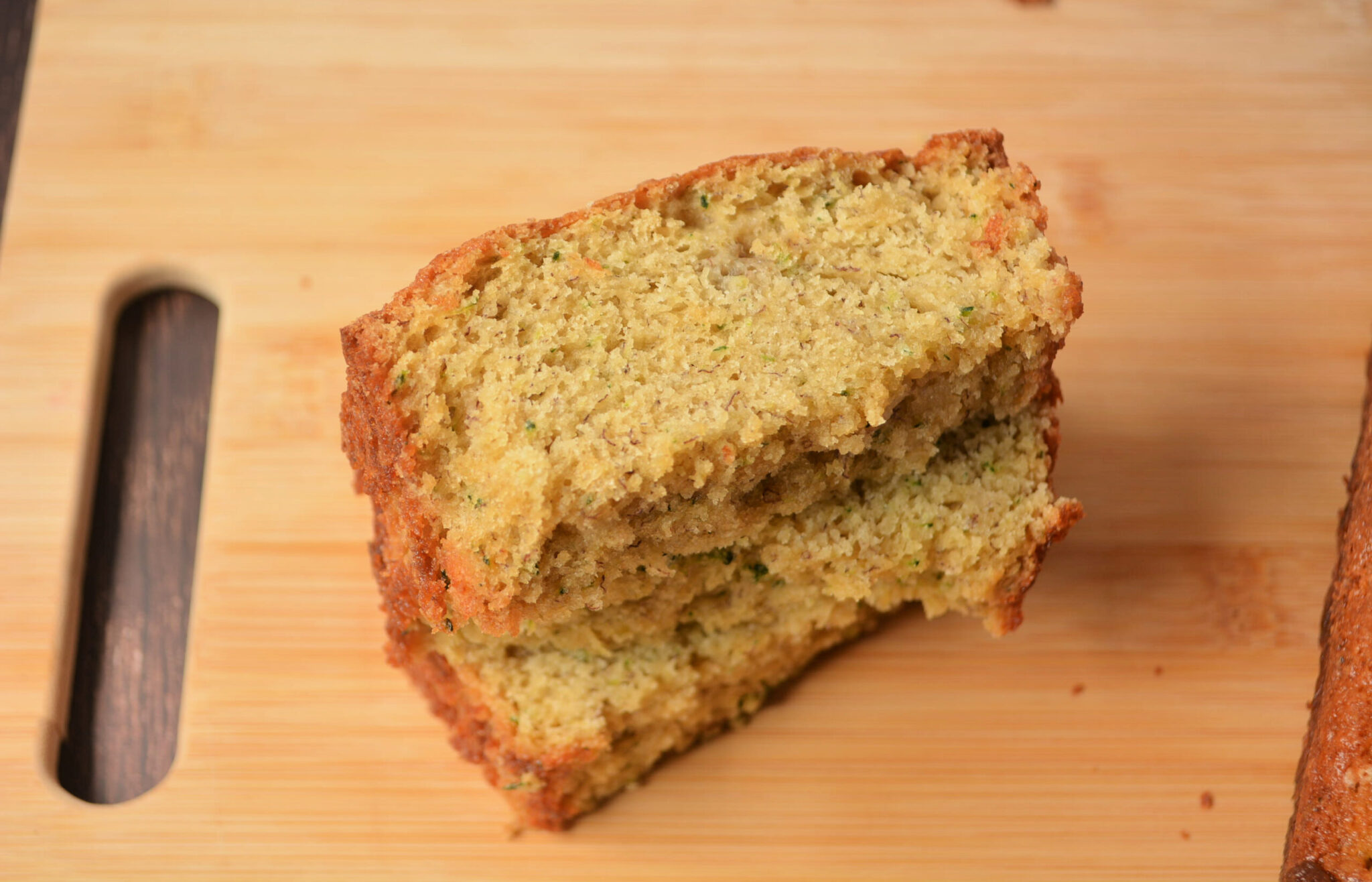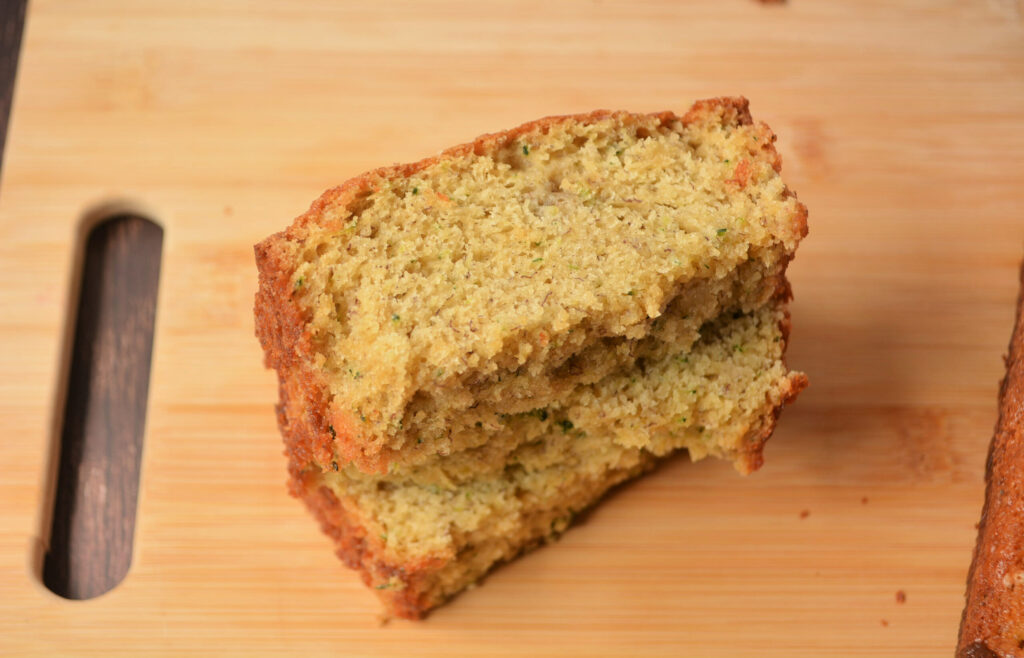 Ingredients
See printable recipe card below for exact ingredient amounts and step by step directions.
Butter– unsalted, softened
White Sugar
Brown Sugar
Eggs
Vanilla Extract– pure is best versus imitation
Bananas– the riper the better, mashed
Squash– any type works (zucchini, yellow, summer, winter, acorn, butternut)
Flour– all purpose
Baking Soda/ Baking Powder/ Salt– make sure its fresh
Chopped Nuts– optional
Additional Variations
Cranberries
Pumpkin Seeds
Sunflower Seeds
Dried Fruit
Raisins
Coconut
Chopped Nuts
How to make Banana Squash Bread
In a medium mixing bowl, cream together the butter and sugars.
Blend in the eggs, banana, and grated squash.
In a small bowl, combine all dry ingredients. Slowly combine dry mixture with wet mixture and stir until just combined.
Add in any additional ingredients (see variation list above).
Pour batter into prepared pan(s) and bake for about 55-60 minutes if using a 9×5 loaf pan, 30-35 minutes if mini loaves, or 25-30 minutes if muffins.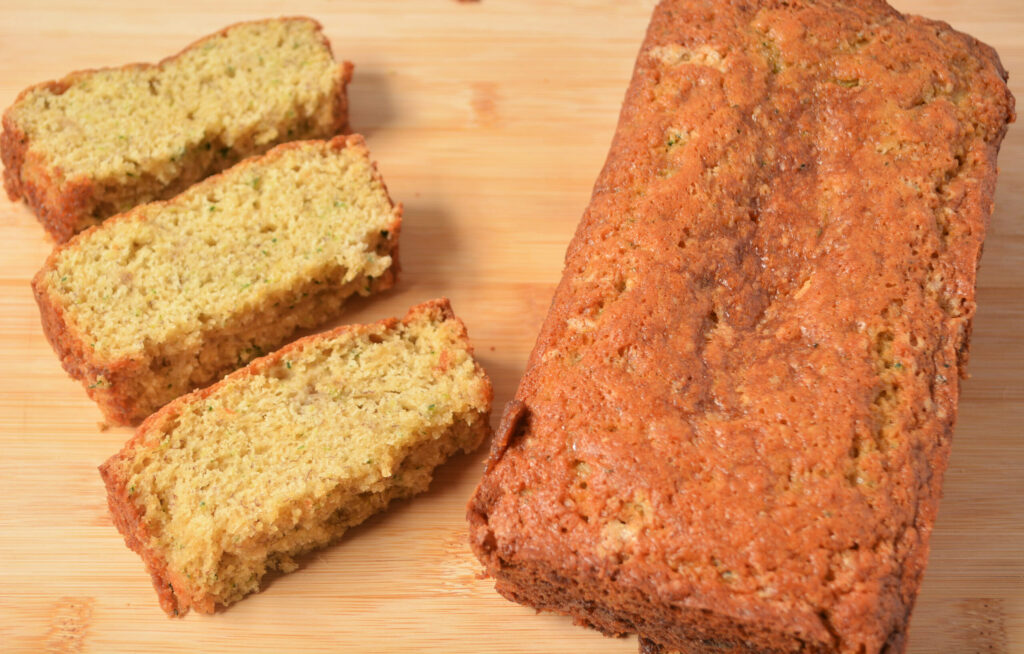 Storage
Allow bread to fully cool before placing in an airtight container/bag.
Room Temperature– the bread is good for about 2-3 days.
Refrigerator– up to 6 days. Reheat in microwave if desired.
Freezer– wrap completely cooled down zucchini bread in plastic wrap. Then wrap it in aluminum foil and store it in the freezer for up to two months. Thaw and heat in microwave.
Tips for success
Use Ripe Bananas– the riper the better! This means it's the perfect time to use up those brown bananas. When bananas are ripe, they are sweeter and add to the moisture in this bread.
Don't over-mix– stir the ingredients until just combined. If you over-mix, you run the risk of this bread being dense and sinking in the middle.
Feel free to experiment– use any type of squash desired. This is a good time to try something new instead of sticking to tried and true zucchini.
Grate the zucchini– make sure not to shred it. Grating ends up being the perfect addition to the texture.
Frequently Asked Questions
Do I need to peel the squash first before grating it?
Nope! As it bakes, the skin will soften and add an additional amount of fiber to this bread. Save the work and simply wash the squash and grate.
How do I make this gluten free?
Gluten free flour can be substituted at a 1:1 ratio.
Why did my Banana Squash Bread fall in the middle?
The most common reason for the bread to fall is over-mixing. This causes added air pockets in the batter and tends to make the bread sink in the middle. To solve this, stir slowly and just until combined.
Do I need to squeeze excess moisture from the squash?
Yes, however, you don't need to go crazy trying to get every bit of moisture out. Simply grate the squash and give it a little squeeze over your sink to drain some off.
Do I need to refrigerate this bread?
Depends on when you plan on enjoying this bread. If its within a few days, the bread will be good at room temperature. Anything longer, stick the bread into your refrigerator (up to 6 days) or freezer (up to 2 months).
How should I serve this bread?
I enjoy mine fresh from the oven with a little pad of butter on top. If I go to eat this bread once its been sitting out, I find its best reheated in the microwave for about 20 seconds! It is a great addition to your morning up of coffee.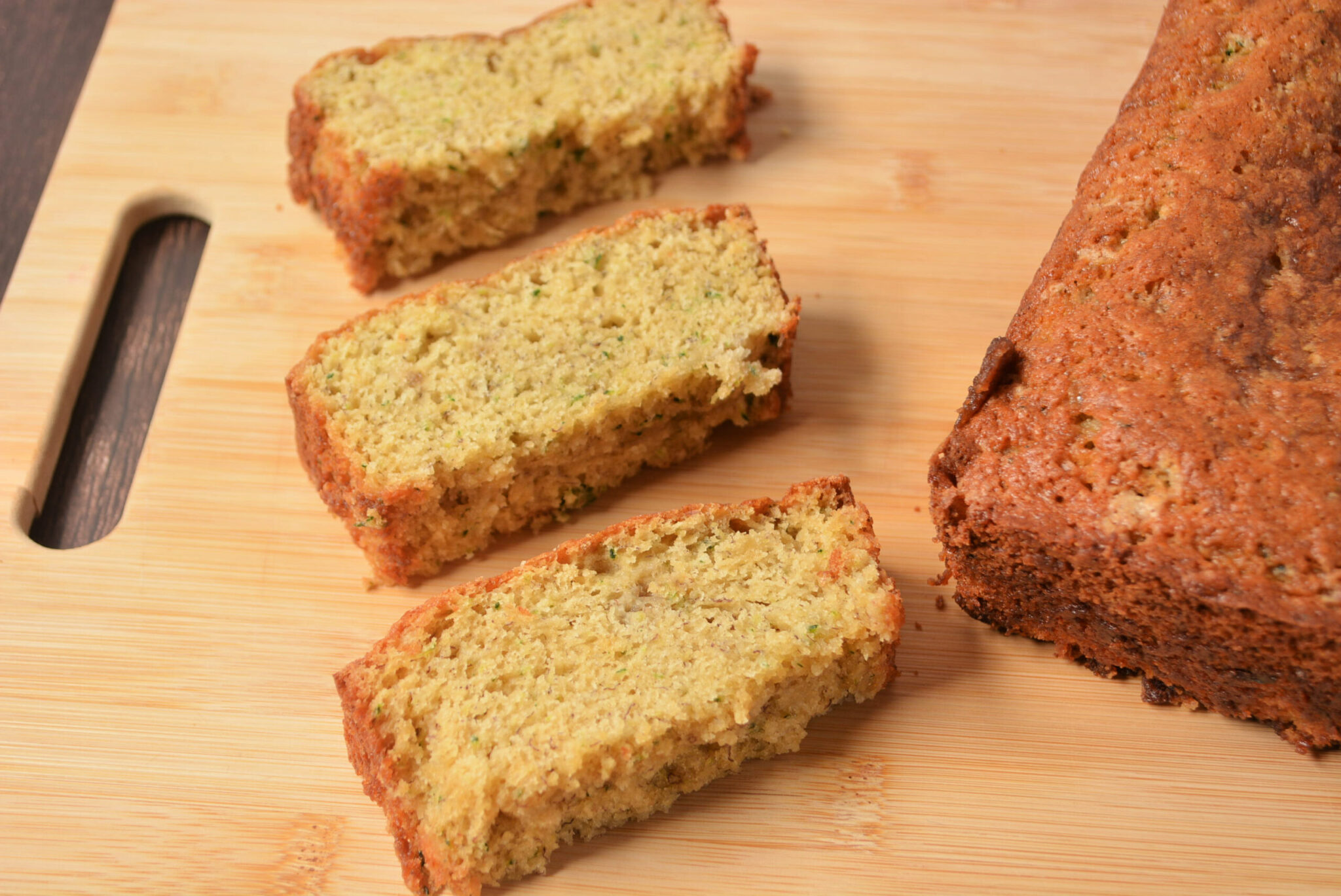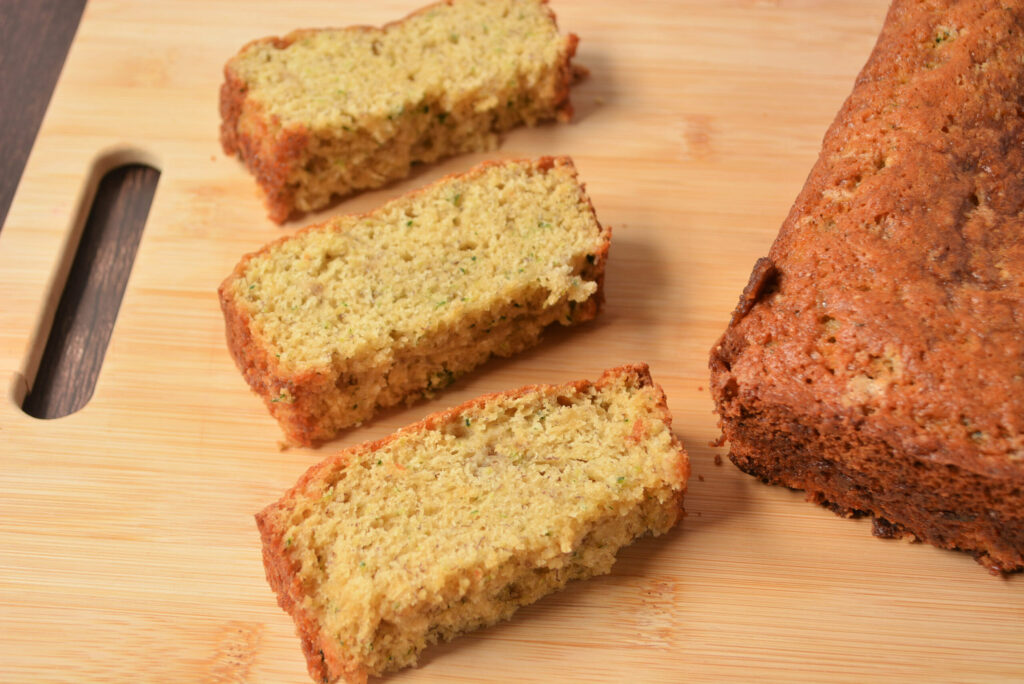 More Banana Bread Recipes to Try
Cinnamon Crumble Banana Bread– classic banana bread made extraordinary with an incredible cinnamon crumble topping that is mouthwatering!
Cast Iron Skillet Banana Bread– flavorful, moist, and delicious banana bread bakes right in a cast iron skillet making this a great breakfast, snack, or evening treat!
Copycat Starbuck's Banana Bread– a tasty quick bread packed with flavor! Loaded with bananas and walnuts
Snickerdoodle Banana Bread– a cinnamon sugar addition throughout! Using only one bowl, this is quick to prepare and a favorite with all!
Bourbon Banana Bread– an easy, classic recipe kicked up a few notches to include a boozy twist! Full flavored, moist, sweet, and quick to prepare!
More Zucchini/Squash Recipes to Try
Cheesy Zucchini Bake– a flavorful veggie dish that is a great way to use up those extra zucchinis from the garden or to add greens to any meal!
Mom's Zucchini Bread– a moist and delicious quick bread, flavored with walnuts (optional) and cinnamon! Makes a great breakfast or snack option!
Snickerdoodle Zucchini Bread- combines cinnamon, sugar, and zucchini into a quick bread that everyone will love! 
Chicken and Zucchini Casserole– simple to make and packed with flavor, you'll definitely want to add this to your meal plan!
Double Chocolate Zucchini Bread– a family-friendly breakfast, snack, or dessert that incorporates a secret serving of veggies and brings the chocolatey flavor!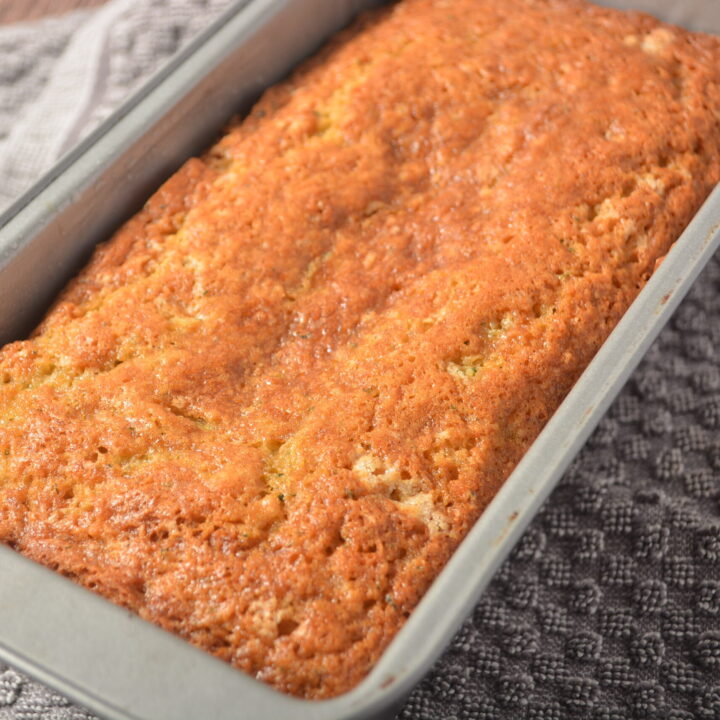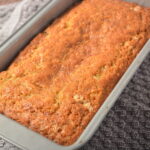 Print Recipe
Banana Squash Quick Bread
This Banana Squash Quick Bread is perfectly moist and packed with flavor! Using ripe bananas and grated squash, this bread comes together in no time and is a unique twist of the classic recipes!
Ingredients
1/2

cup

butter

*softened

3/4

cup

sugar

1/2

cup

brown sugar

2

eggs

*beaten

1

teaspoon

vanilla extract

2

bananas

*medium, mashed

1

cup

squash

*grated

2

cups

flour

*all-purpose

1/2

teaspoon

baking soda

2

teaspoon

baking powder

1/2

teaspoon

salt

1/2

cup

nuts

*chopped, optional
Instructions
In a large bowl, cream the butter and sugars together.

Add in the eggs, vanilla, bananas, and squash.

In a separate bowl, combine the dry ingredients.

Slowly stir the dry mixture into the squash mixture and stir until just combined.

Add in the chopped nuts if using.

Pour batter into greased, prepared loaf pan (9x5) and bake in preheated oven, 350 degrees, for about 55-60 minutes.
Nutrition
Serving:
2
slices
|
Calories:
445
kcal
|
Carbohydrates:
67
g
|
Protein:
7
g
|
Fat:
18
g
|
Saturated Fat:
8
g
|
Polyunsaturated Fat:
2
g
|
Monounsaturated Fat:
6
g
|
Trans Fat:
0.5
g
|
Cholesterol:
71
mg
|
Sodium:
433
mg
|
Potassium:
293
mg
|
Fiber:
3
g
|
Sugar:
36
g
|
Vitamin A:
2294
IU
|
Vitamin C:
6
mg
|
Calcium:
101
mg
|
Iron:
2
mg