One of my kids most favorite meals to have is macaroni and cheese. They LOVE the infamous blue box the most, however, I never pass up an opportunity to make something front scratch that they prefer more. I have tried about 100 different recipes, and although lots of them are hits, none of them compare to the box. Last week, I made this for dinner and my kids LOVED it. Their favorite part was the bread crumbs on top. It added a slight crunch to the dish and once combined with the cheese and pasta, this was a success. I will definitely be making this again! It would be perfect for picnic gatherings, side dishes, kid friendly meals, etc.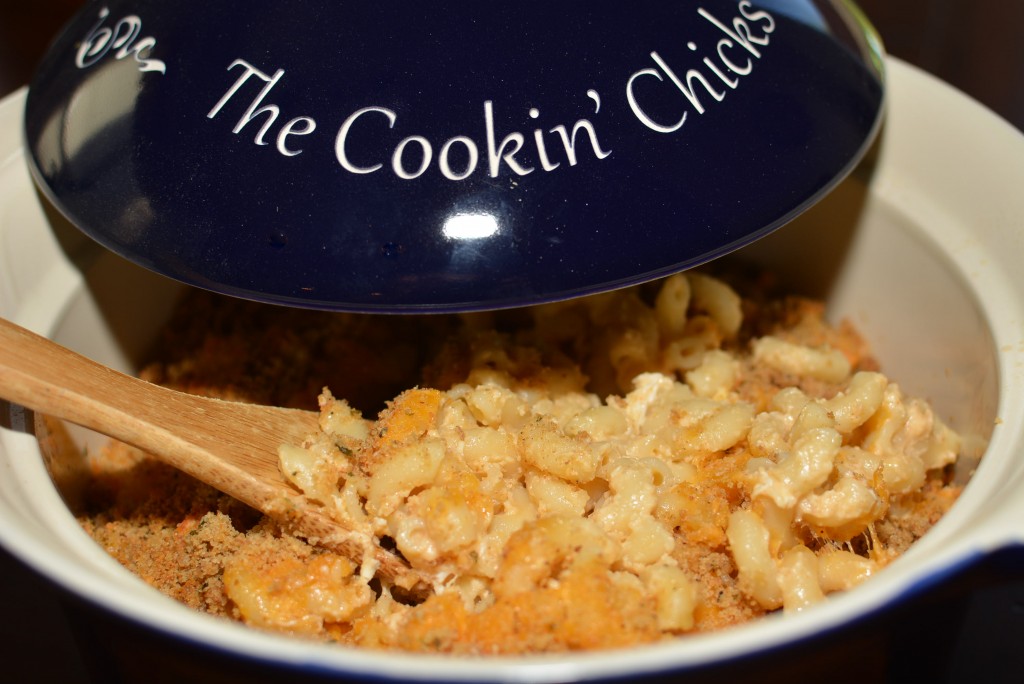 Ingredients:
1/2 lb elbow macaroni
3 tbsp. butter
3 tbsp. flour
1 tbsp. ground mustard
3 cups milk
1 tsp onion powder
1/2 tsp paprika
1 egg
12 oz cheddar cheese, shredded
1 tsp salt
Black Pepper
Topping:
3 tbsp. butter
1 cup Panko bread crumbs
Directions:
In a large pot, boil water and cook macaroni al dente.
In a separate pot, melt the butter over medium heat. Whisk in the flour and ground mustard. Whisk for about 3 minutes, making sure it is lump free.
Stir in the milk, onion powder, and paprika. Allow to simmer for 10 minutes.
Temper in the egg.
Stir in 3/4 cup of the shredded cheese, salt, and pepper; stirring until all is combined.
Add in the cooked/drained pasta and pour into a greased 2 quart baking dish.
Top with remaining cheese.
In a pot, melt the 3 tbsp. butter and add in the 1 cup bread crumbs.
Stir until combined and sprinkle over macaroni mixture evenly.
Place in preheated oven, 350, and bake for about 30 minutes.
Remove from oven and enjoy!!