A few weeks ago, my hubby and I made Mexican Street Corn. We grilled the corn and it was fabulous. I got to thinking about the Fall/Winter season that is coming our way and wanted to try an "indoor" version of the corn, so my hubby wouldn't have to stand outside in the cold to grill the corn, hehe!! I made this casserole using two bags of frozen corn and let me tell ya, it was just as yummy!!! The corn was full of flavor, had a slight creaminess to it, and made plenty for leftovers the next evening. We cooked up some chicken kabobs to go with this and had a delicious meal! I highly recommend trying this! Try the grilled version for the warmer summer weather, and this casserole version in the Fall/Winter seasons. You get to enjoy it all year long, YEA!!!
Ingredients:
2lb frozen corn
1 tbsp chili powder
1 tsp Paprika
1 tsp salt
1/2 tsp ground black pepper
A few shakes of ground Chipotle pepper
1/2 cup mayonnaise
4 tbsp butter
1/4 cup cilantro, finely chopped
1 cup Cojita cheese, crumbled
Directions:
In a large pot, fill with water about halfway up.
Bring water to a boil and add in the corn.
Allow the corn to cook for about 3-4 minutes, this is basically just to thaw it out.
Drain water and keep pot over low heat.
Add in the chili powder, paprika, salt, pepper, chipotle pepper, and mayonnaise.
Once mixed thoroughly, pour corn mixture into a casserole dish.
Cut up butter into a few small pieces and place on top of corn.
Place casserole dish in a preheated oven, 400, and allow to cook until butter is completely melted (about 8-10 minutes).
Remove dish from oven and stir mixture to incorporate butter thoroughly.
Add in the cilantro  and cheese. Serve!!
Recipe adapted from: Simple and Satisfying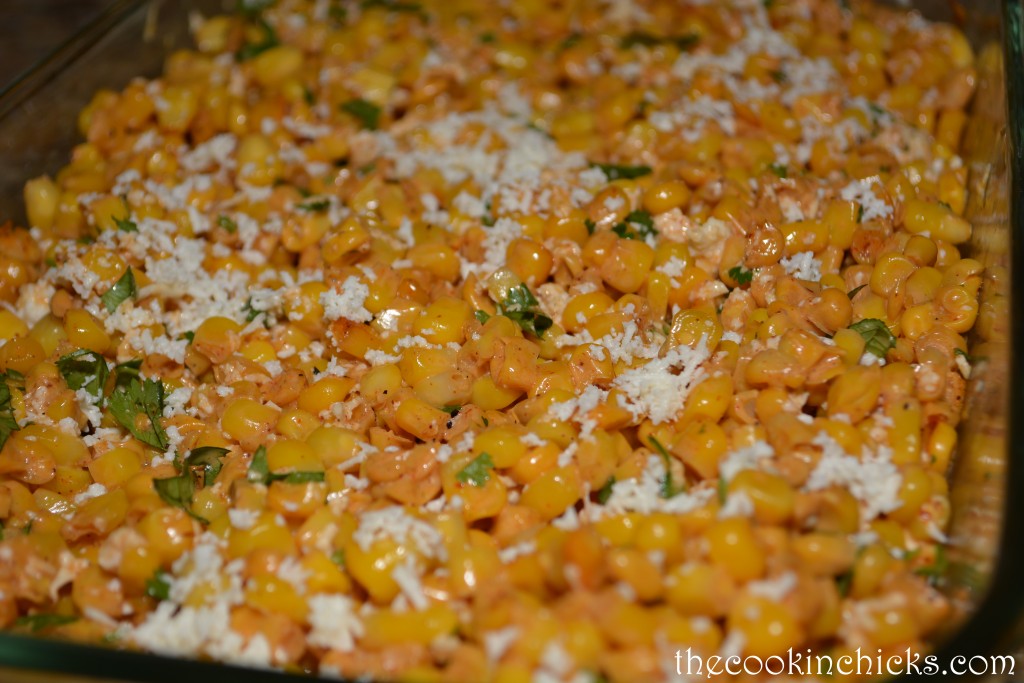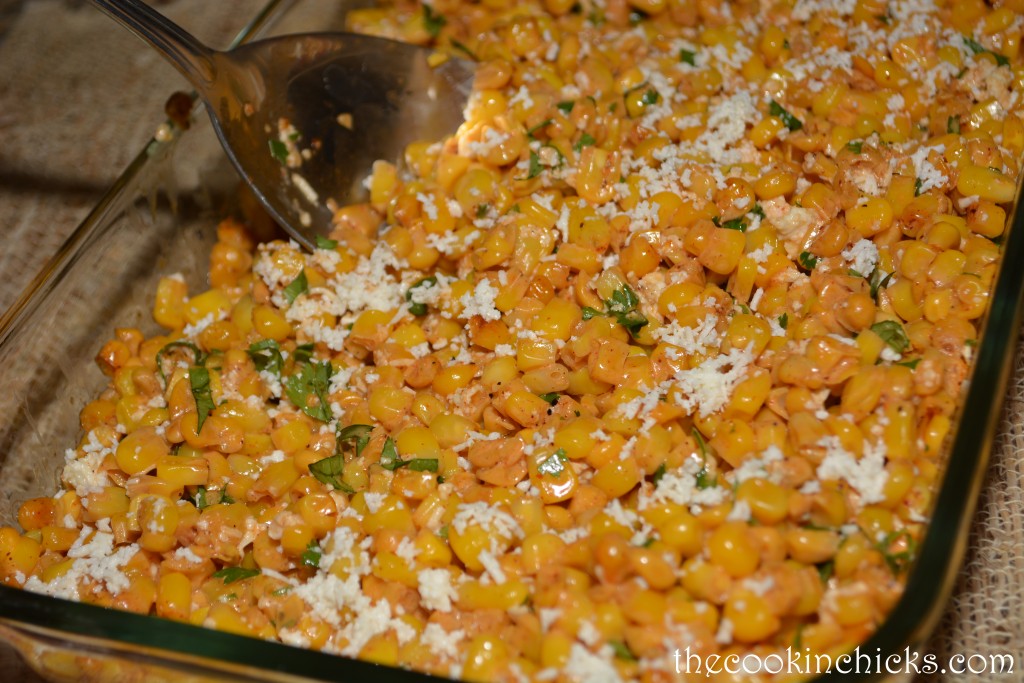 [AdSense-A]