With Easter coming up, I love going through all the fun, festive, candy aisles. I know, quite dangerous going through there right? When I come to those Reese's eggs, I am doomed. It is absolutely impossible to pass the eggs without grabbing five one right?? Another spot of the aisle that is hard to avoid is those darn Peeps. Although I am not a huge fan, my kids love them. I blame the fact that they are quite colorful, marshmallows, and in the cutest shapes. My kids BEG me for them! Last week, we grabbed two boxes of them, but by the time we got home, the kids forgot all about them. I decided to put them aside and use them in a dessert. When the kids saw these bars, they were SO excited!!! Not only were they quite easy and festive for the upcoming Holiday, but they are so kid friendly too!!! I wasn't too sure if I would like them or not since I am not a huge Peep fan, however, after one bite, I determined, these were AMAZING!!! The bottom layer is similar to a brownie, and then the top has a marshmallow, sugary top which is great!! Add in a slight crunch from the M & M's and you have a winner!!!
Ingredients:
1 box chocolate cake mix
2 eggs
1/2 cup vegetable oil
2 packages of Peeps (24)
1-2 cups of Easter blend M & M's
Directions:
Line a 9×13 baking pan with tin foil and lightly grease. Set aside. In a bowl, combine the cake mix, eggs, and oil. The mixture will be thick, that is okay. Press mixture evenly into the bottom of the greased/lined pan. Bake in a preheated oven, 350, for 12 minutes. While cake is baking, chop Peeps into small pieces. Remove cake from oven after 12 minutes and quickly sprinkle the Peeps evenly over the cake. Place back into oven for about 5-6 minutes, or until the marshmallows are just starting to toast. Remove from oven and sprinkle M & M's on top. Allow to cool completely. Using a sharp knife, cut into desired size pieces. Store in an airtight container at room temperature! Enjoy!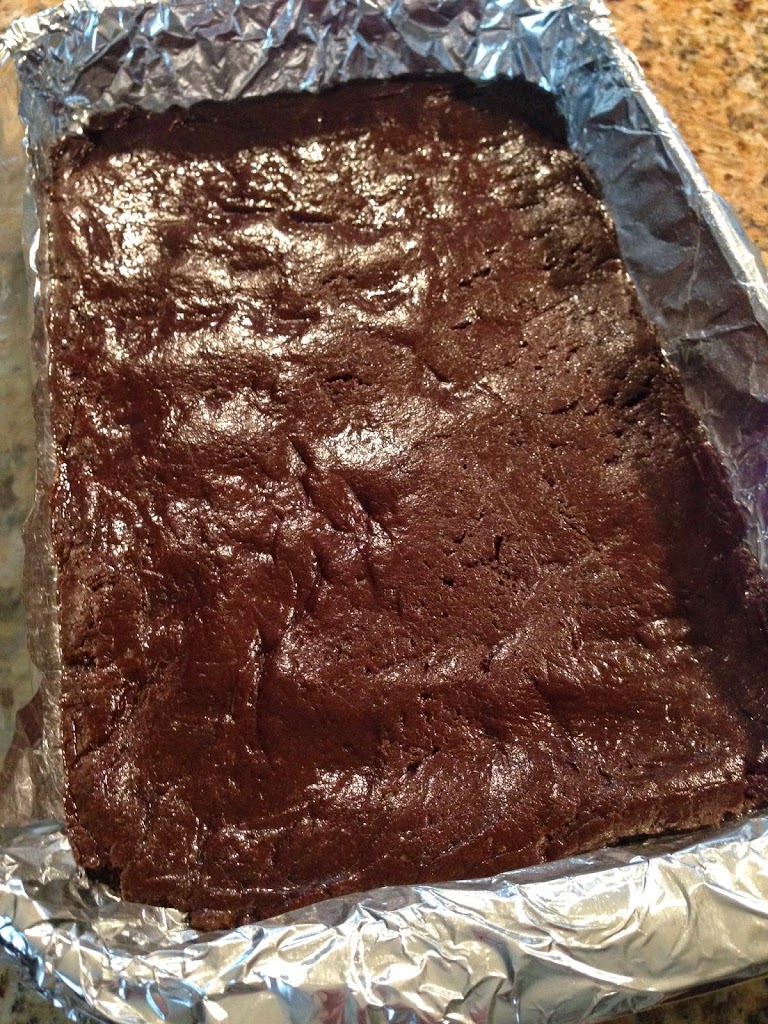 Press mixture into the bottom of the lined/greased pan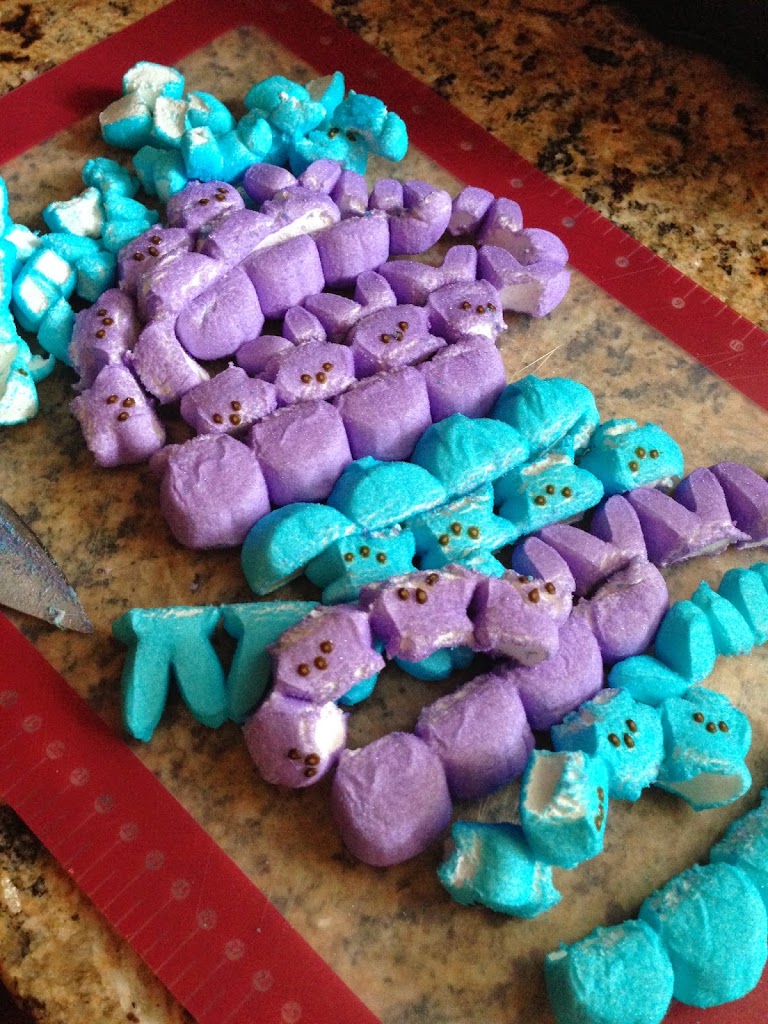 Chop the Peeps into small pieces, I know….sad little Peep bunnies right??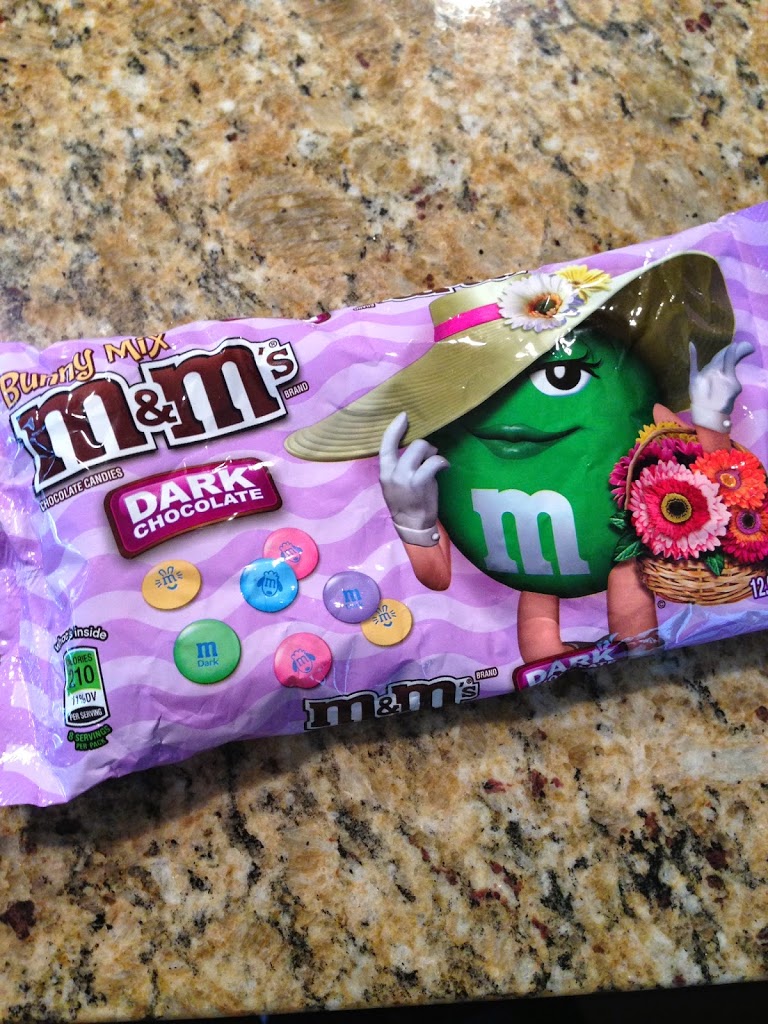 Here are the M & M's I used, yummy!!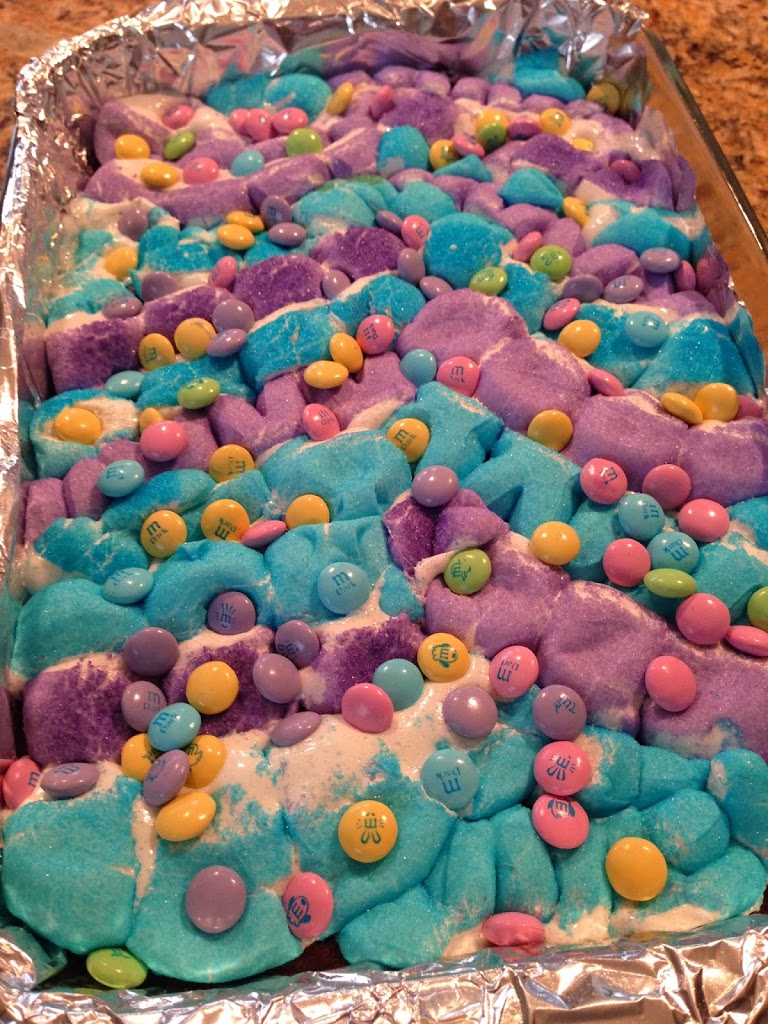 Cooling from the oven!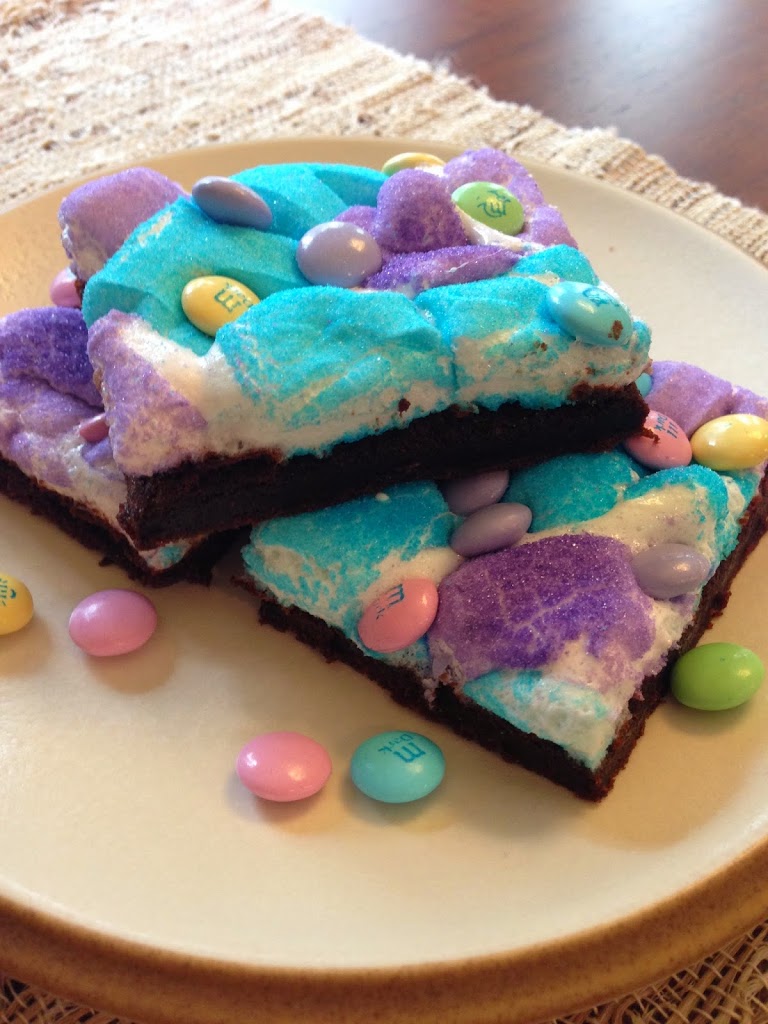 Ready to enjoy!!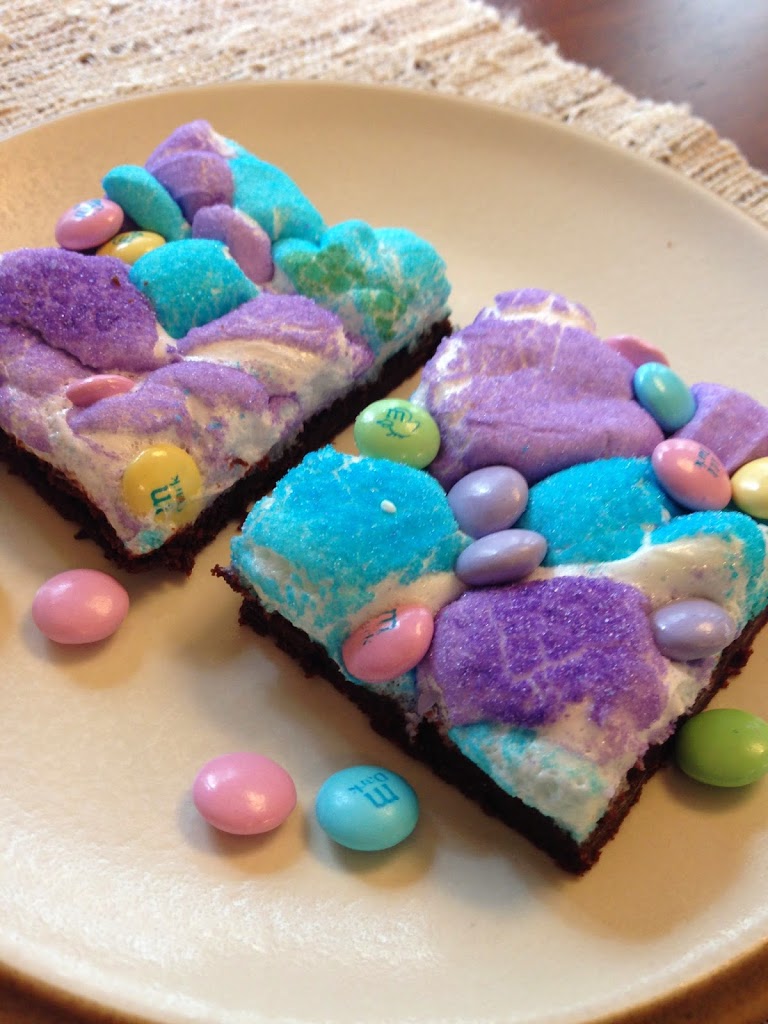 Recipe Adapted From: The Domestic Rebel