For Mother's Day, my hubby bought me a new food processor. The one I had been using was small and only held about a cup worth of ingredients. To test out my new gadget, I made these yummy chocolate peanut butter balls and they turned out amazing!! They are even easier than the original recipe posted, although, both will remain tied in my opinion, hehe!! Try these out, you'll love them!!
Ingredients:

1 (8 oz) package cream cheese, softened
1 package Nutter Butter cookies
1 bag semi-sweet chocolate chips (I used about 1 1/2 bags, but I was also snacking a little on the chips, oops) 🙂
Directions:
In a food processor, place cookies inside. Process until cookies are well blended. In a different bowl, mix together cream cheese and cookie mixture until combined. Roll mixture into balls and place on a lined cookie sheet. Melt chocolate chips in a different bowl. Be careful not to burn chocolate while melting it. Roll balls through chocolate, coating thoroughly. Once balls are coated, move cookie sheet to refrigerator until set up. Enjoy!!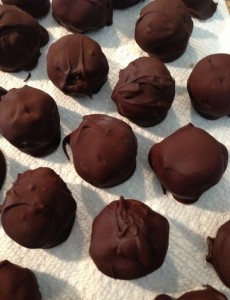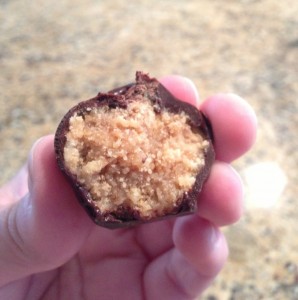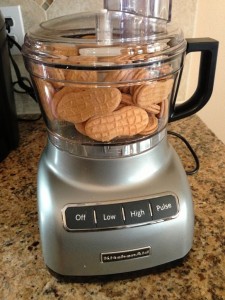 My newest kitchen gadget, I love it!! It held the entire package of cookies!!

Be sure to check us out on Facebook