Growing up, my mom would make this stew for dinner and I remember the house smelling amazing! We would have biscuits with it and dip it into the stew as we ate. It was a favorite of mine, even as a kid.
Last week, my mom made this stew and I realized I had never blogged the recipe with you all before. Since she lives about 4 hours away, I asked her to take pictures and send them to me. Thanks mom!!
Not only is this dish hearty, full of potatoes, carrots, and beef…..but it is also packed with flavor. With those winter nights ahead, this stew is just the thing to make! Take the night off from cooking and let your slow cooker do the work!!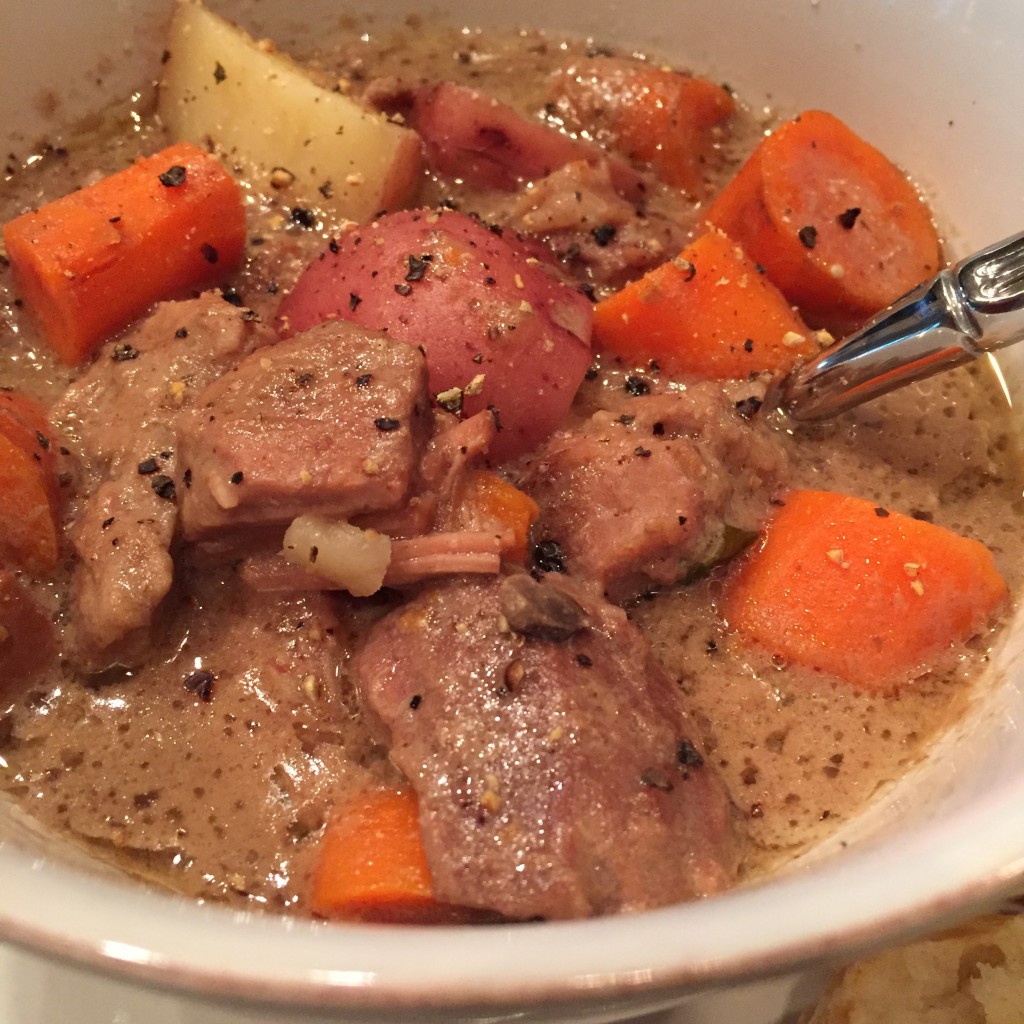 Ingredients:
1- 1 1/2 lb. stew meat
6-8 medium red potatoes, quartered
6-8 carrots, chunked
1 package dry Lipton Onion soup mix
2 cans cream of mushroom soup
1 can water (from the soup cans)
Salt and Pepper to taste
Directions:
Put meat, Lipton onion soup mix, cream of mushroom soups, and water in slow cooker on high for about 5 hours.
Add potatoes and carrots to the mixture and let cook an additional 2 hours.
Salt and Pepper to taste and serve with some biscuits or bread!
Enjoy!!
*This can be cooked on the stove top easily by following directions above, but adapting cook time to stovetop method