Okay, let me first start out by warning you; these dinner rolls are addicting. By addicting, I mean, you won't be able to have just one. Heck, even having only two will take some self-control. But seriously, these are a must try.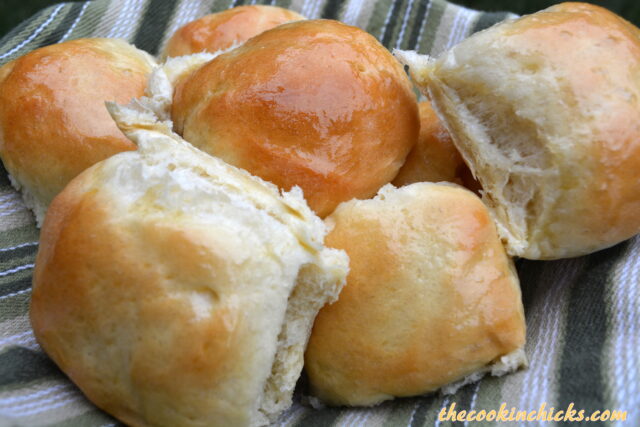 My hubby made smoked chicken the other day (recipe coming soon), and I really wanted to serve dinner rolls as one of the side dishes. I went through my refrigerator and realized I had used my last tube of crescents up the night before. Since I wasn't in the mood to drive all the way to the store just for some rolls, I decided to make my own. Now, I have made several types before, and they have been good…..but not great. I made a few tweaks to the most promising version we had tried before, and BAM……perfection! These were quick to prepare, fluffy, moist, full of flavor, and the buttery top coat really had our mouths watering. My kiddos LOVED these too and that's saying something because my oldest kid claims he no longer likes bread (haha).
This recipe makes about 20 small dinner rolls, so make a batch and freeze the leftovers for a quick and delicious side item next week!! OR, you can make 12 larger sized rolls and use them as hamburger buns. I plan on doing that next time around. Homemade buns for grilled burgers, doesn't that sound amazing??
Enjoy!!
For those in the market for a bread machine, here is a great one that received fabulous reviews and is offered at a good price!!!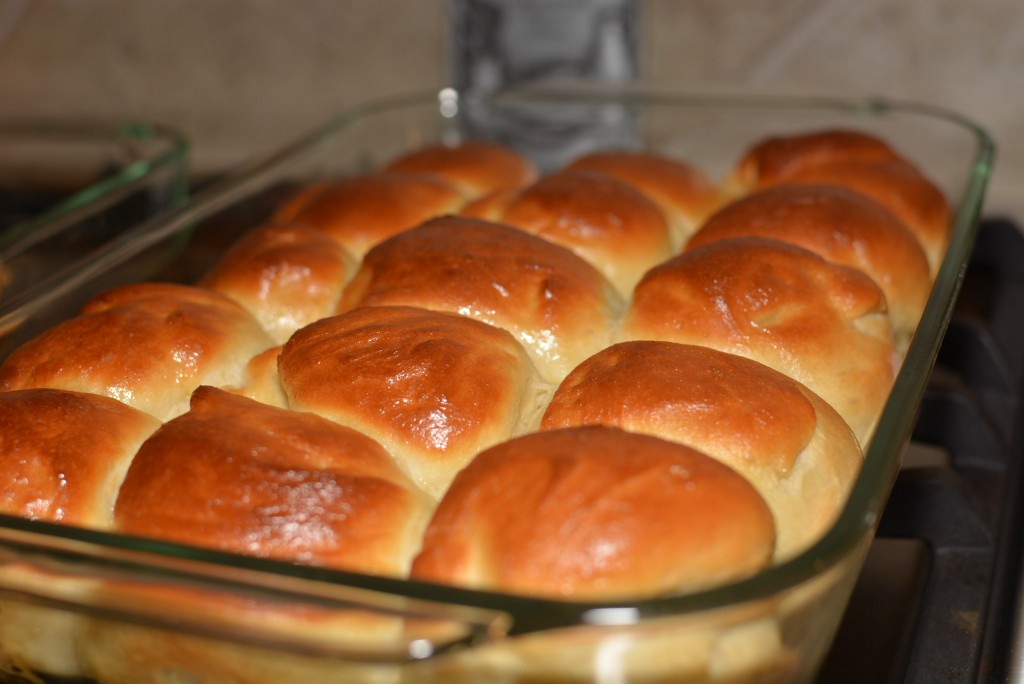 Ingredients:
1/2 cup warm water
1/2 cup warm milk
1/3 cup melted butter
1/3 cup sugar
1 egg
3 3/4 cup flour
1 teaspoon salt
2 1/4 teaspoon tsp yeast (or one package)
4 teaspoon butter, melted
Directions:
Put ingredients into your bread machine pan, in order listed above. *Create a well for the yeast and keep it from touching anything liquid
Put bread machine on dough cycle and press start.
Once dough is done, spray a 9 x 13 baking pan with cooking spray.
Flour a cutting board and remove dough from pan. Place on floured surface.
If you want the hamburger buns I mentioned above, divide dough into 12 rolls; if you want dinner rolls, divide dough into 20 rolls.
Roll each dough ball a few times with your hands and place seam side down in your greased pan.
Melt about 4 tbsp. butter (you will only need half, save the other half for step #11).
Brush the tops of the dough rolls lightly with butter.
Allow pan to rise for 45 minutes.
Once rolls have risen a bit, preheat oven to 375 and bake for 16-18 minutes.
Remove from oven and brush with remaining melted butter.
Serve!!