My family loves when I make mini loaves of bread, to slice and enjoy in the mornings. The kids have it in addition to their breakfast, while my hubby and I have it for our breakfast, with coffee of course! Since typically I make banana bread, blueberry bread, or strawberry banana bread, I decided to change things up this week. I was in the mood for something with a cinnamon sugar base, so I made this snickerdoodle bread. This recipe makes about 5 mini loaves of bread, or you can make 2 large loaves. Not only is this a great morning treat or snack, but it also freezes well, so you can stock up for back to school baking!! My kids loved this and asked me to make it again! I sent some to work with my hubby and it was a bit hit there too!!
Enjoy!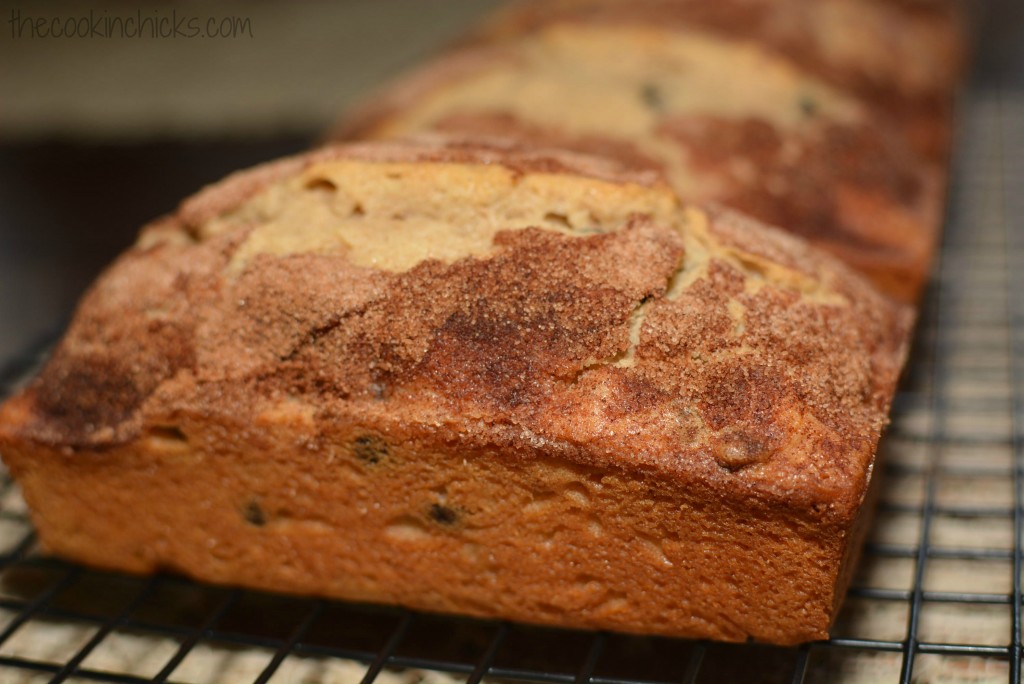 Ingredients:
 2 1/2 cups flour
2 tsp baking powder
1/2 tsp salt
2 tsp ground cinnamon
1 cup butter, softened
1 1/2 cups sugar
3 eggs
1 tsp vanilla extract
3/4 cup sour cream
1 cup mini chocolate chips (or white chocolate, cinnamon chips, etc.)
3 tbsp. sugar
3 tsp ground cinnamon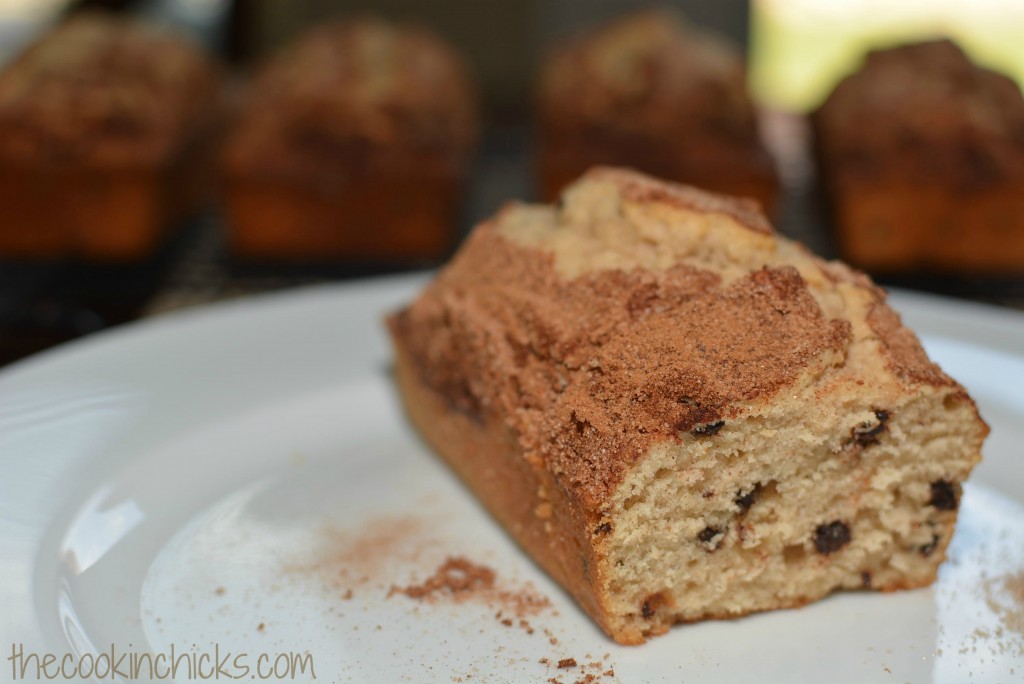 Directions:
In a medium bowl, cream the butter, sugar, salt, and cinnamon together until smooth.
Add in the eggs and mix well.
Add in the vanilla extract and sour cream. Mix well.
In a large bowl, combine the flour and baking powder.
Add the wet mixture to the dry mixture and stir thoroughly.
Fold in chocolate chips.
Pour batter into greased mini-loaf pans, about 2/3 full.
In a small bowl, combine the remaining sugar and cinnamon.
Sprinkle evenly on top of each mini loaf pan.
Place pans in preheated oven, 350, and bake for about 35 minutes.
Remove from oven and allow to cool for a few minutes prior to slicing!!