Oh boy this is one amazing concoction! Tis the season for this yummy drink!
Last weekend, my parents went to a Christmas party in their neighborhood, but before they went, their friends came over for drinks and appetizers! My dad ended up whipping these Martini's up for all to enjoy and they were a huge hit! My mom sent me this pic and suggested I put it on the blog since it was such a hit and quite festive!
If you are having a Christmas party this week, family over this weekend, etc…..definitely make this drink! It is the perfect cocktail to celebrate the Christmas season!!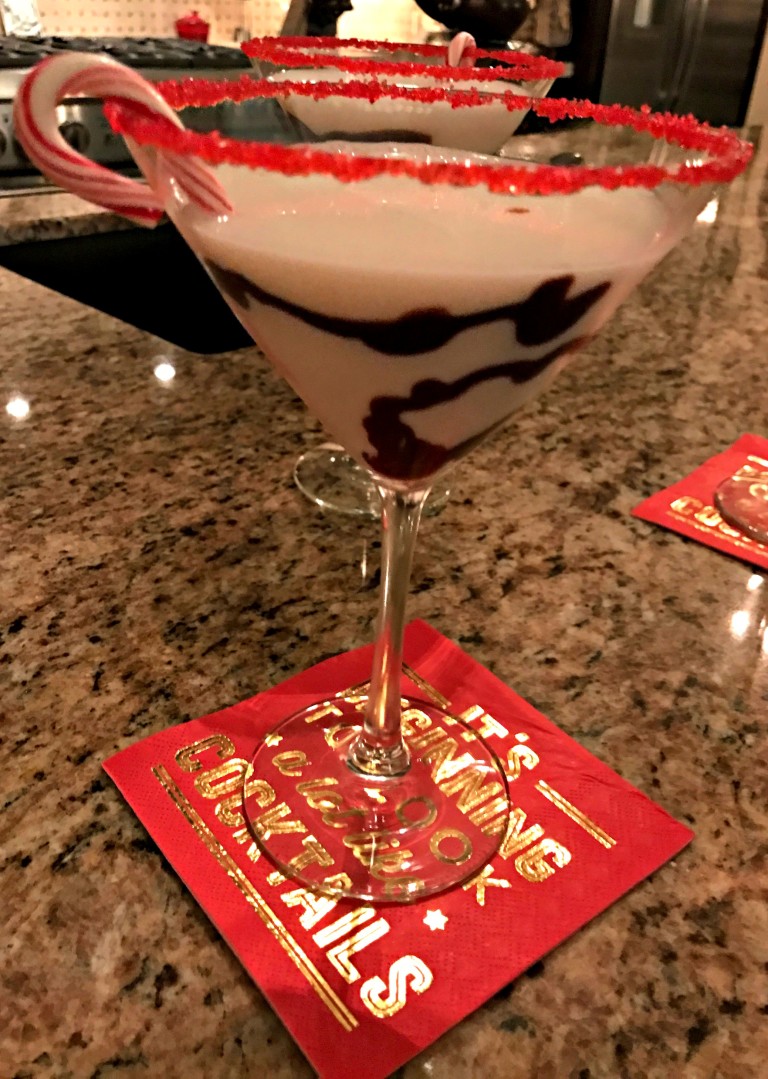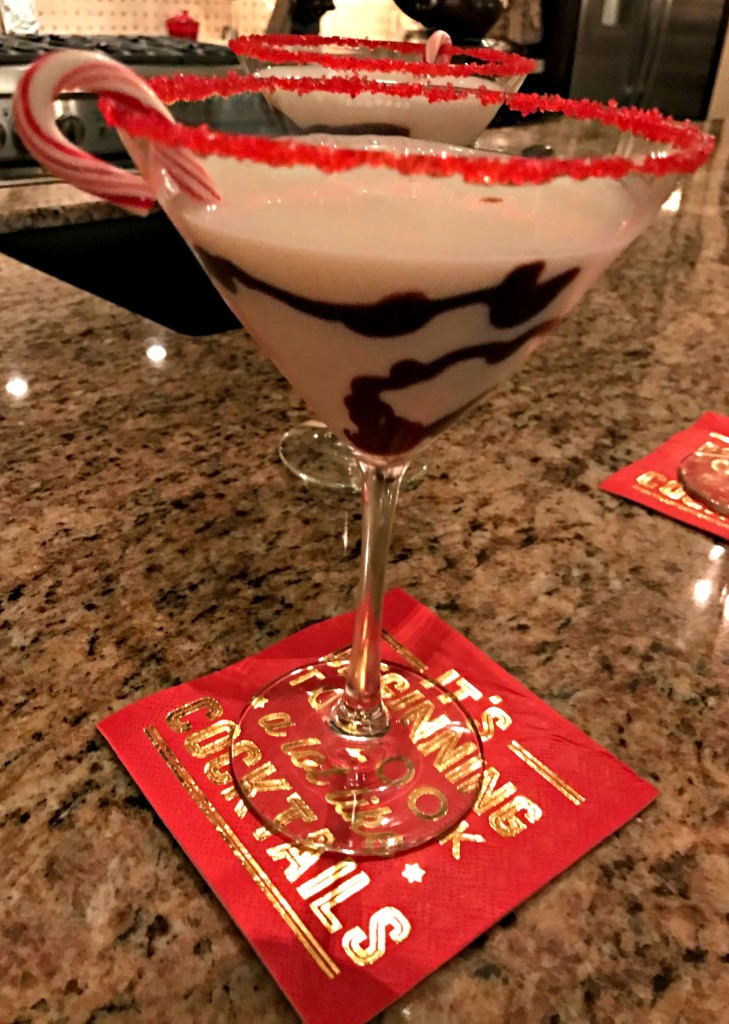 Ingredients: (serves 1)
Crushed ice
4 oz. Godiva white chocolate liquor
2 1/2 oz. vanilla vodka
1 1/2 oz. peppermint schnapps
Red Sugar Sprinkles
Chocolate Syrup
Mini Candy Canes
Directions:
Fill a cocktail shaker halfway with crushed ice.
Pour in all the white chocolate liquor, vanilla vodka, and peppermint schnapps.
Shake until well mixed.
Wet the rim of a martini glass and coat with the red sprinkles.
Drizzle a small amount of chocolate syrup along the inside of the glass.
Pour contents of shaker into the glass and place a small candy cane along the rim.
Serve and drink responsibly!
Recipe adapted from: A Family Feast
Save