Get the napkins out and fire up your smoker for these Smoked BBQ Baby Back Ribs! Flavorful, smoky, and a crowd favorite!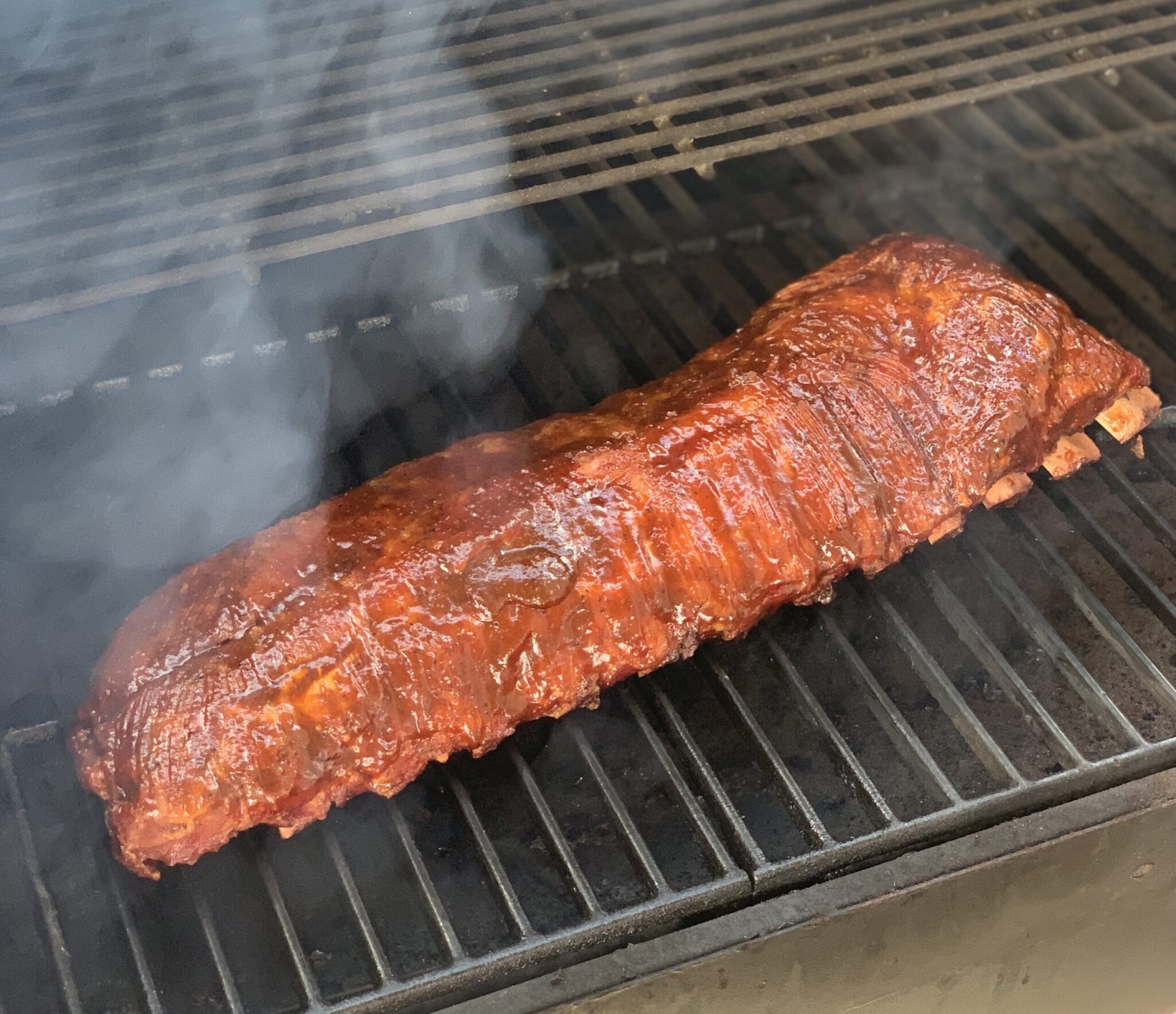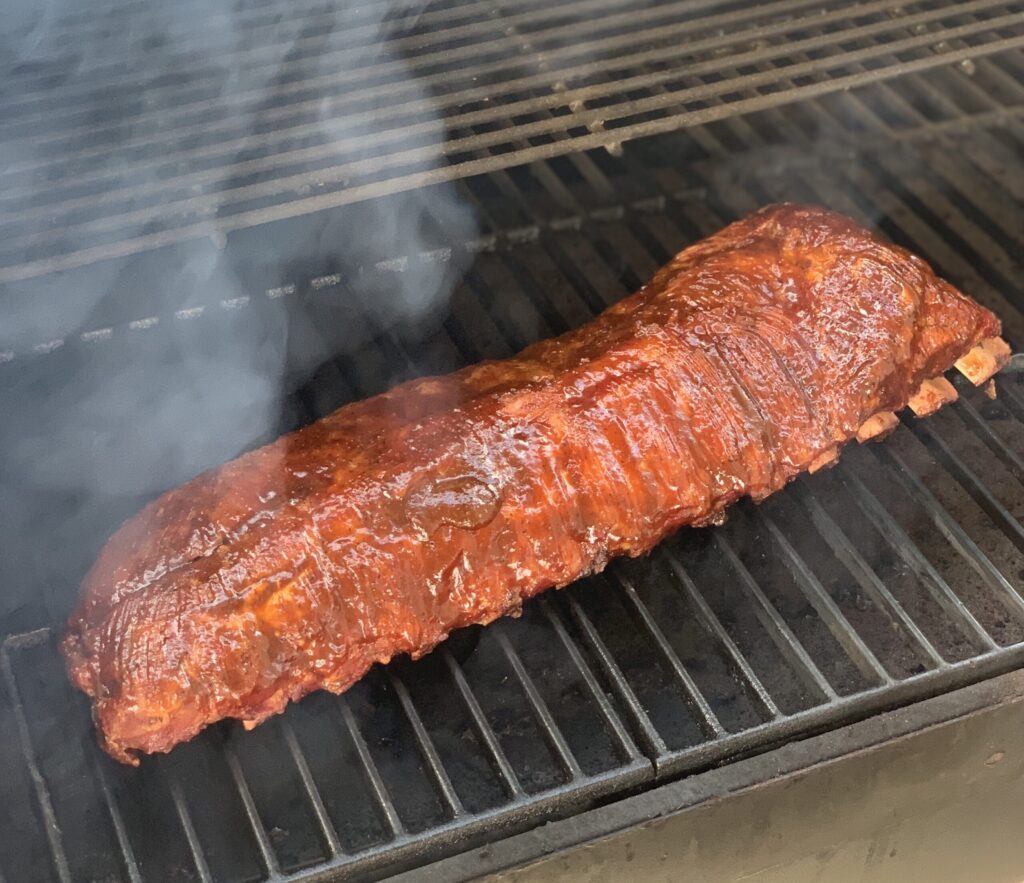 Have you ever had "fall of the bone" ribs? If not, you have come to the right place because if you follow the steps below, you'll have the best ribs you have ever tasted!
After years of trial, error, and tweaks…this recipe is a family favorite and is definitely pure perfection!
Years ago, I bought my hubby a Pitboss Smoker for Fathers Day. He had been eyeing them at the store and I finally pulled the plug excited for some good smoked foods.
The first few attempts of smoking weren't so great, but hey, at least he kept at it, right?!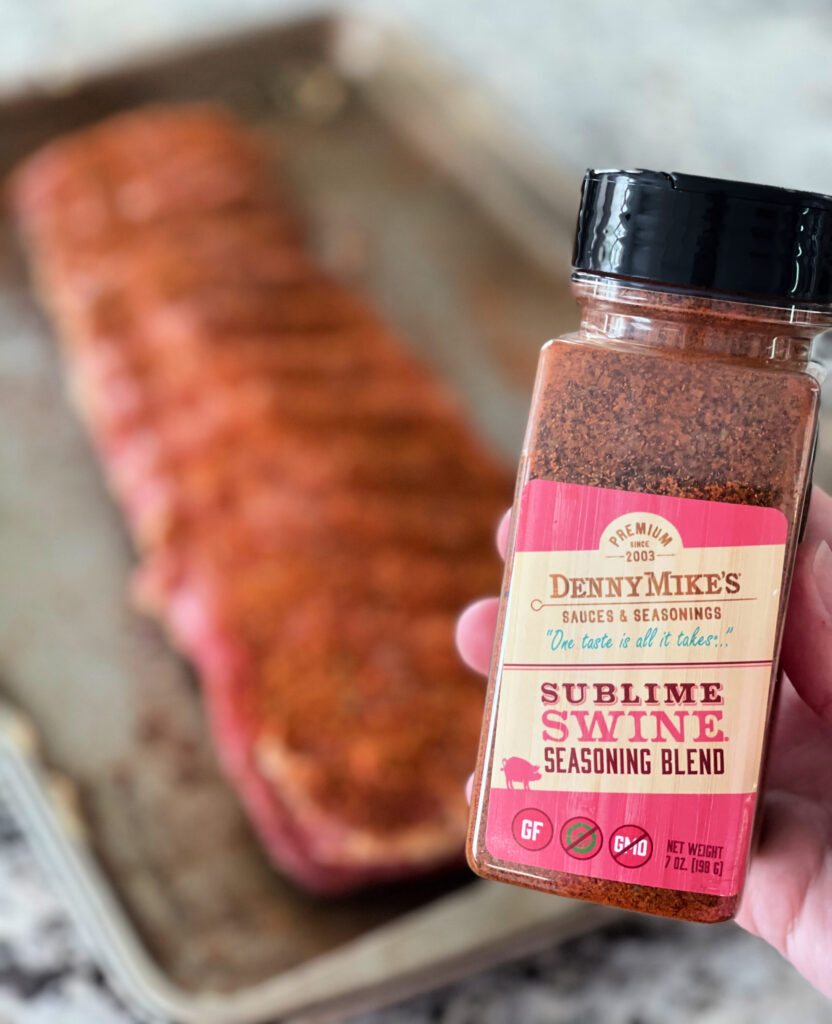 After a while, he became better and better and last year, we upgraded smokers and got a Traeger. Mainly due to wanting more space for more to smoke, but both smokers are great if you are in the market for one!Crazy fact, I had never had ribs until my hubby made them for me. I never ordered them at a restaurant (too much work), and certainly never tried making them myself!
His first trial run was pretty good. To be honest, I didn't know what they were supposed to taste like, so I probably wasn't the best judge. The meat was a bit tough, but overall, good flavor.
He of course, wanted to perfect it, so switched types of ribs (St Louis to Baby Back), adjusted the heat settings, methods, seasonings, and more!
One bite into the new, updated version and I was HOOKED! As in, couldn't get enough! The meat was tender, fell off the bone, and had great flavor!
Since then, we make sure our freezer is always stocked up with ribs to smoke (especially when they go on sale).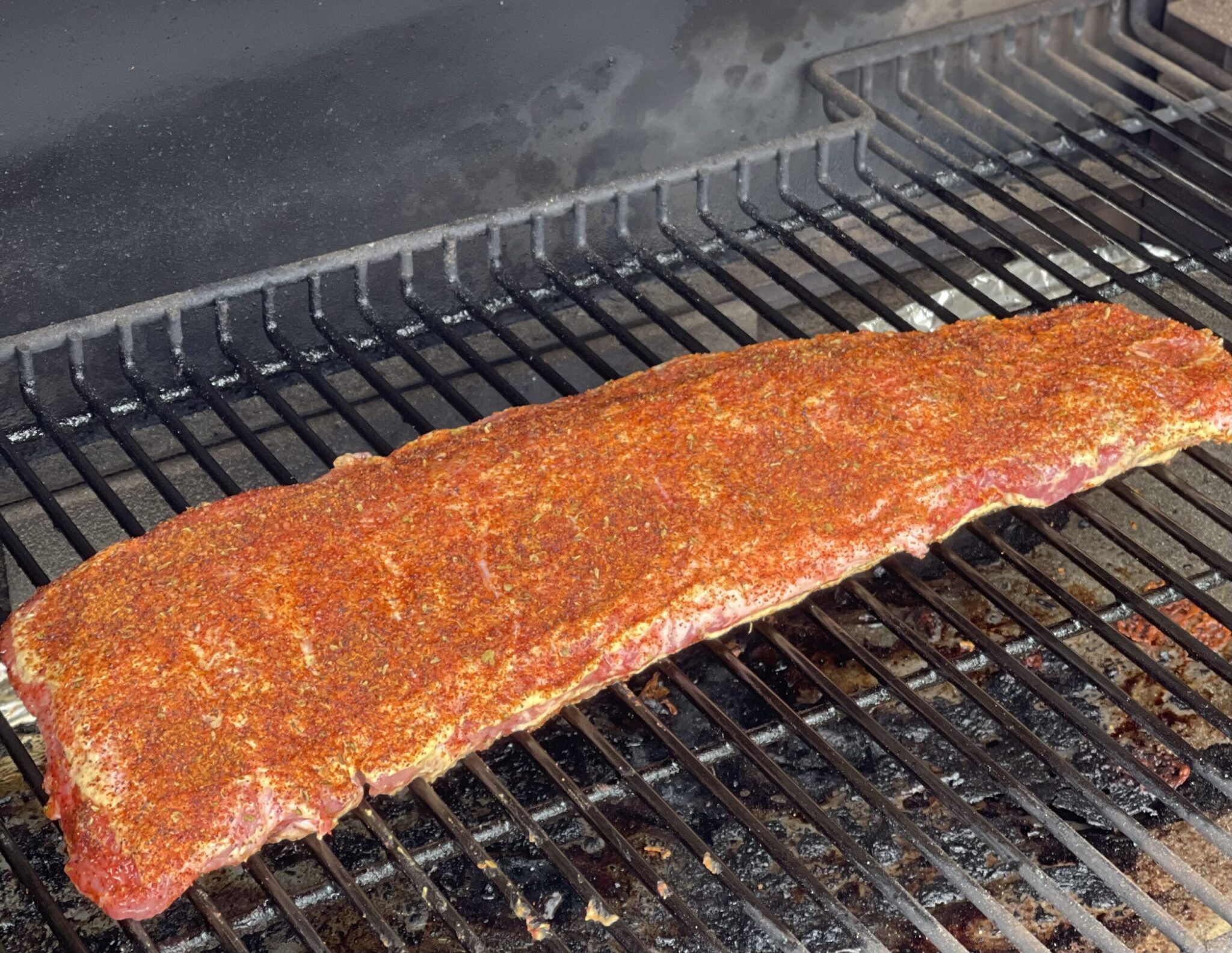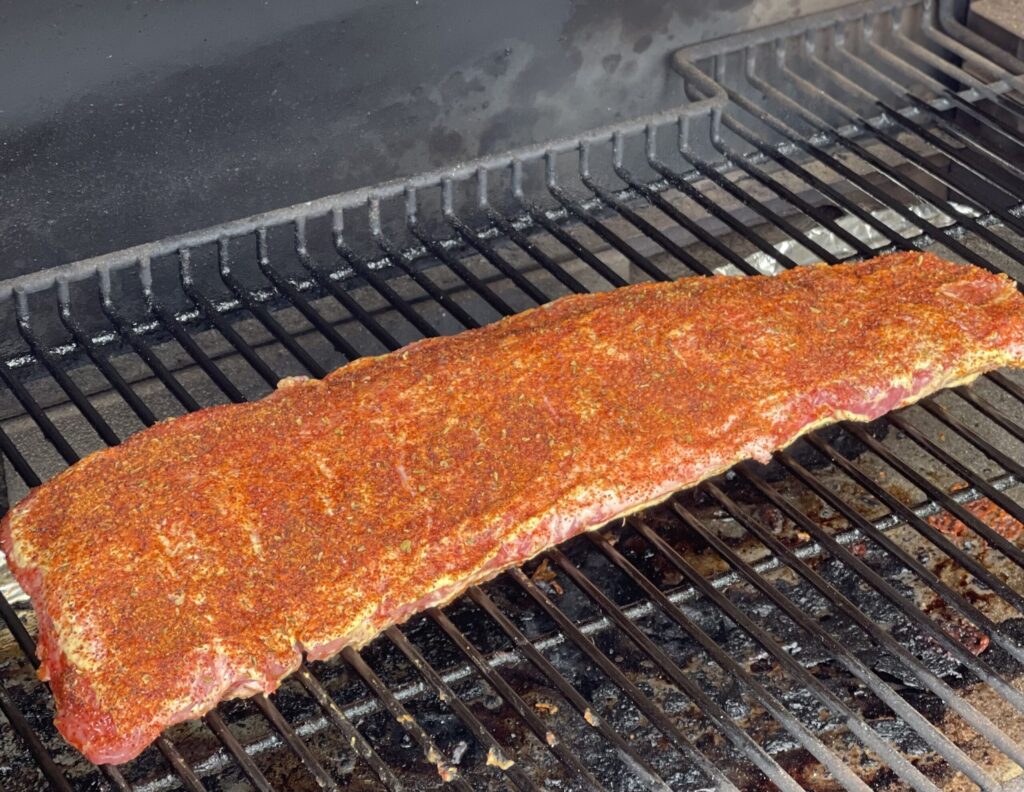 The only thing we tend to change up these days is the seasoning. So many great choices, you can't go wrong! I've listed a few of our favs below in case you want to check them out!
If you give these Smoked BBQ Baby Back Ribs a try, be sure to let me know what you think!
*If you don't have a smoker, here is an Instant Pot version we enjoyed making as well! Instant Pot EASY Barbeque Ribs – The Cookin Chicks
Favorite Seasonings: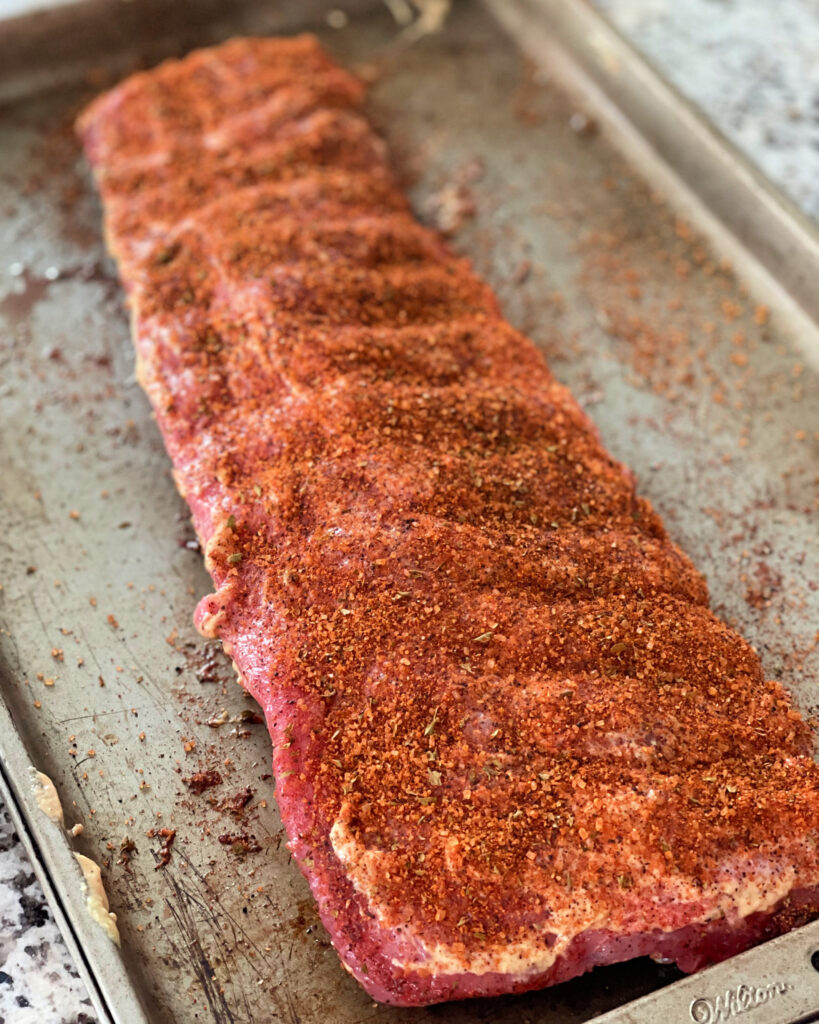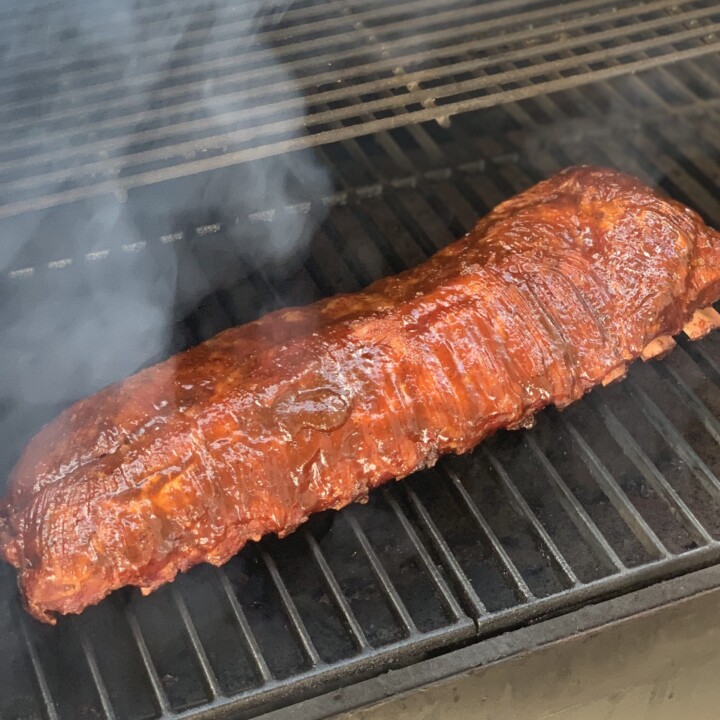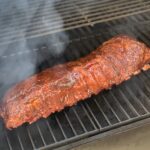 Print Recipe
Smoked BBQ Baby Back Ribs
Get the napkins out and fire up your smoker for these Smoked BBQ Baby Back Ribs! Flavorful, smoky, and a crowd favorite!
Ingredients
1

rack

ribs

*membrane removed

1/4

cup

Dijon mustard

1/4

cup

seasoning

*use desired amount (more/less)

1/4

cup

apple juice

1/4

cup

apple cider vinegar

1/2

cup

BBQ sauce

*more/less (optional if you prefer dry ribs)
Instructions
Preheat smoker to 225 degrees.

Combine the apple juice and apple cider vinegar into a spray bottle. Set aside.

Remove membrane from ribs and pat dry.

Spread Dijon mustard evenly over both sides of ribs.

Coat both sides of ribs liberally with seasoning of choosing.

Place ribs onto smoker grates for 5-6 hours, or until probe tender (about 190 degrees).

1x each hour while ribs are smoking, spritz the apple cider/juice mixture onto ribs evenly. *Only the top side of ribs

Last 30 minutes of smoke time, brush BBQ sauce onto ribs.

Once temperature is reached, remove from smoker and serve!
Nutrition
Calories:
81
kcal
|
Carbohydrates:
18
g
|
Protein:
2
g
|
Fat:
1
g
|
Saturated Fat:
1
g
|
Trans Fat:
1
g
|
Cholesterol:
1
mg
|
Sodium:
366
mg
|
Potassium:
212
mg
|
Fiber:
5
g
|
Sugar:
9
g
|
Vitamin A:
229
IU
|
Vitamin C:
1
mg
|
Calcium:
173
mg
|
Iron:
4
mg