With zucchini season coming up, what better way to use up those zucchini's than to make muffins, right?!?! Not only are these quick and easy to whip up, but they are loaded with zucchini that the kids won't even question!!
My middle kiddo, 8 years old, cannot stand zucchini. Anytime I make it for the family, it is the one thing that she absolutely will not even take a bite of. I tried several different varieties with no success until these muffins! I made these a few weeks back and the kids all enjoyed them as an afternoon snack. Two muffins later, all three kiddos said these were one of their favorite muffins yet!!! Big time compliment since I make muffins all the time!!
Not only are these a great breakfast, but you can also enjoy them as an on the go snack or freeze them for later.
Enjoy!!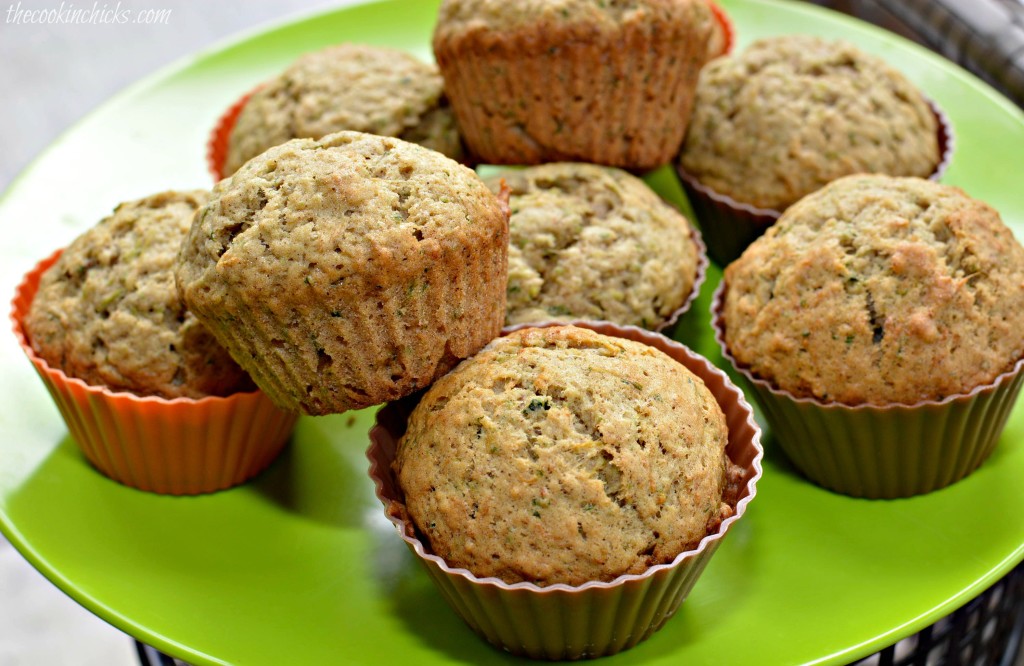 Ingredients:
3/4 cup flour
1/2 cup sugar
1/4 tsp baking powder
1/4 tsp baking soda
1/4 tsp salt
1/2 tsp ground cinnamon
1 egg
1/4 cup oil
1 cup finely shredded zucchini (patted dry with paper towel to remove excess moisture)
1/2 cup walnuts (optional)
Directions:
In a medium bowl, combine the flour, sugar, baking powder, soda, salt, and cinnamon.
Fold in the egg and oil, stirring until just combined.
Fold in the zucchini and walnuts (if using).
Grease or place paper liners in a muffin tray.
Scoop batter and fill each cup about 1/2 full.
Bake in preheated oven, 350, for about 20-22 minutes.
Enjoy!!