Nothing goes better with meat than potatoes, right? Well, I do love me some smashed potatoes, loaded potatoes, roasted potatoes, etc., but I am always looking for ways to change things up!
Last week, potatoes were on sale at my local grocery store, so I grabbed some, headed home, and prepared these to go with our dinner! Not only were they ready for the oven in no time, but they were packed with flavor. My daughter even asked for seconds! These have a crispy outer coating, soft inside, and are packed with a Parmesan flavor.
Next time you need a side dish with your dinner, definitely try these! They even reheat perfectly making leftovers a hit all over again!
Enjoy!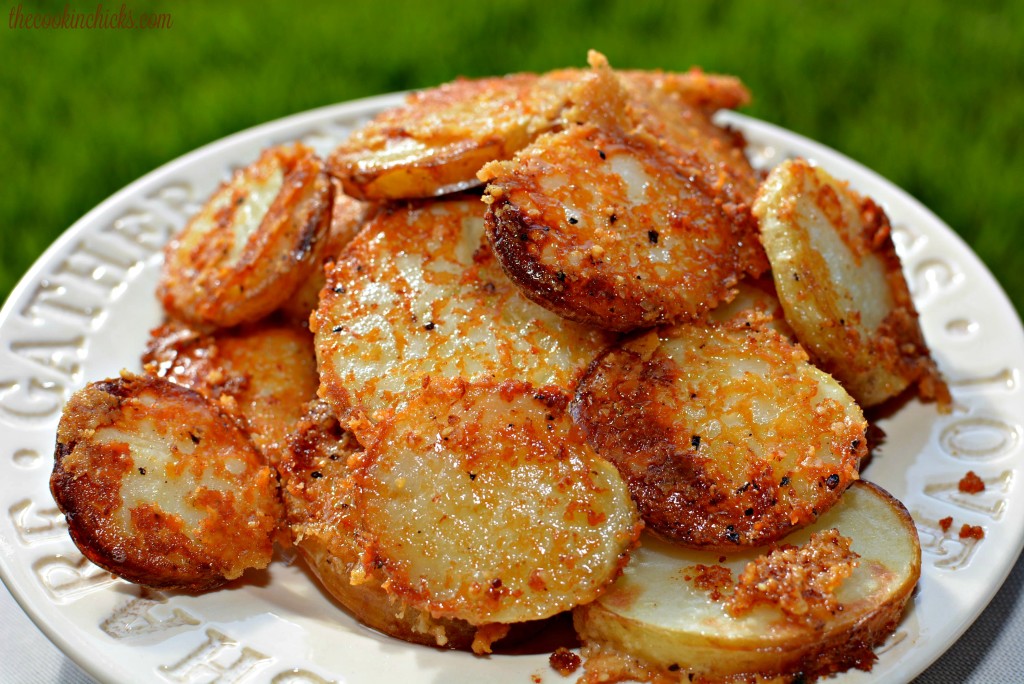 Ingredients:
6-8 Yukon gold potatoes, halved lengthwise
1/4 cup salted butter
3/4 cup Parmesan cheese (grated)
1 tsp ground black pepper
Directions:
Pour butter onto the bottom of a 9 x 13 baking pan.
Sprinkle Parmesan generously over the melted butter.
Sprinkle pepper over Parmesan.
Place potato slices, cut side down, into the butter.
Place baking pan in a preheated oven, 400, and bake for about 45 minutes.
Once done, remove from oven and allow to sit out for 10 minutes prior to removing from pan. *This helps things get more crispy
Enjoy!!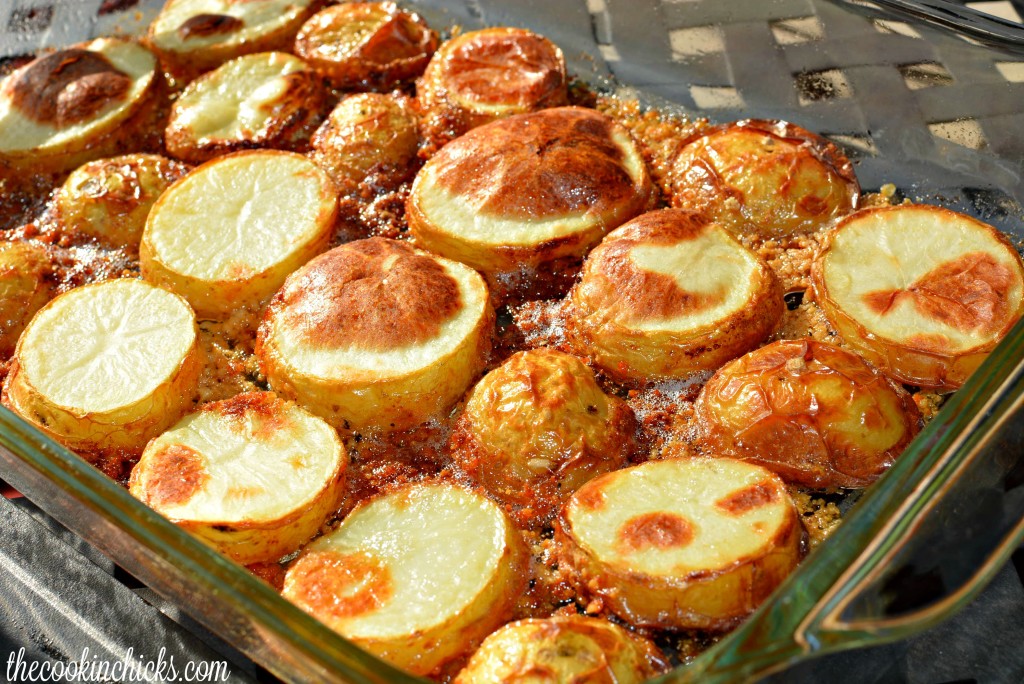 Recipe adapted from: Views from the Ville