In my house, we love some yummy cornbread to accompany our meals. A few weeks back, one of our neighbors smoked some BBQ brisket for us. Since I wanted to make some side dishes to go with it, I ended up serving this cornbread and some baked beans. This was my first time trying a "loaded" cornbread version because both my hubby and I prefer a basic sweet cornbread typically. One bite into this, we both said this was amazing and definitely a new favorite. It was incredibly moist, flavorful, loaded with corn, and the overall flavor was perfect to go with the BBQ style meal!! With summer picnics and fun coming up, definitely be the hit of the party by bringing this to share!!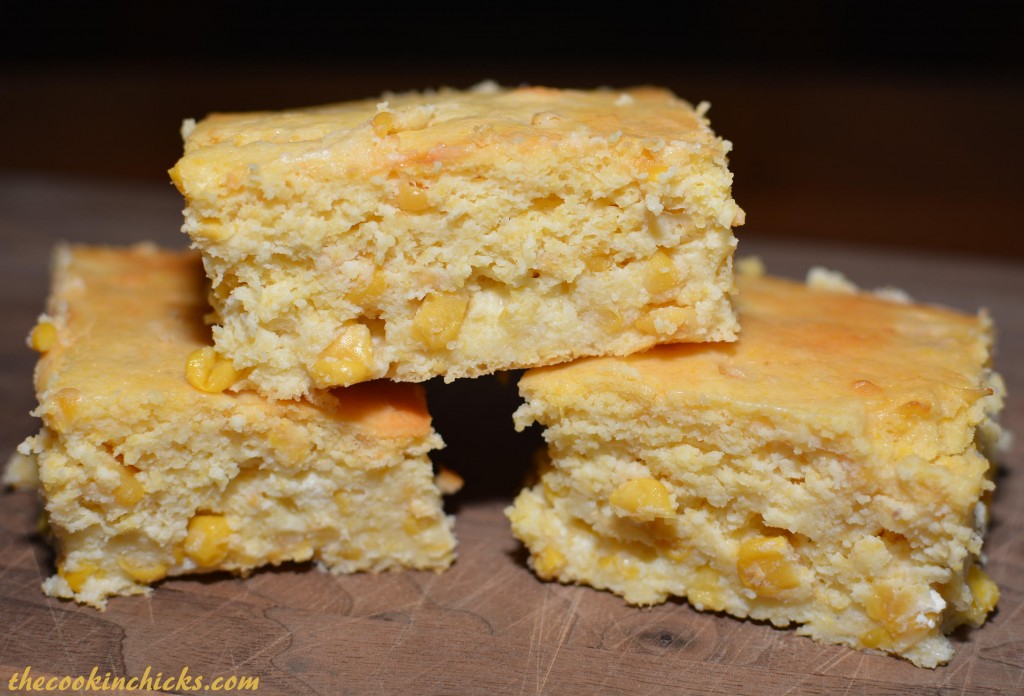 Ingredients:
1 package (8.5 oz) Jiffy cornbread mix
1 (14.75 oz) can of cream style corn
1 (15 oz) can of whole kernel corn, drained
1 stick ( 1/2 cup) butter, melted
1 cup sour cream
3 eggs
1/2 teaspoon salt
1/2 cup bacon, cooked and crumbled (optional)
Directions:
In a large bowl, combine all ingredients. Mix well until all is combined.
Pour mixture into a greased 2 quart casserole dish.
Place in preheated oven, 375, and bake for about 40 minutes, or until set.
Serve!!