Cinnamon, pumpkin, and maple syrup all combined into one amazing cake! What more could you want, right??
Last weekend, my hubby whipped this up for us and it was a hit! It was the perfect Fall treat and we really enjoyed it! The cake was moist, fluffy, packed with flavor, and the topping was the perfect amount of sweetness!
We enjoyed this as a breakfast treat, but it would also be great for having company over, evening dessert, etc.
With Fall here, definitely try this cake! You'll be glad you did!!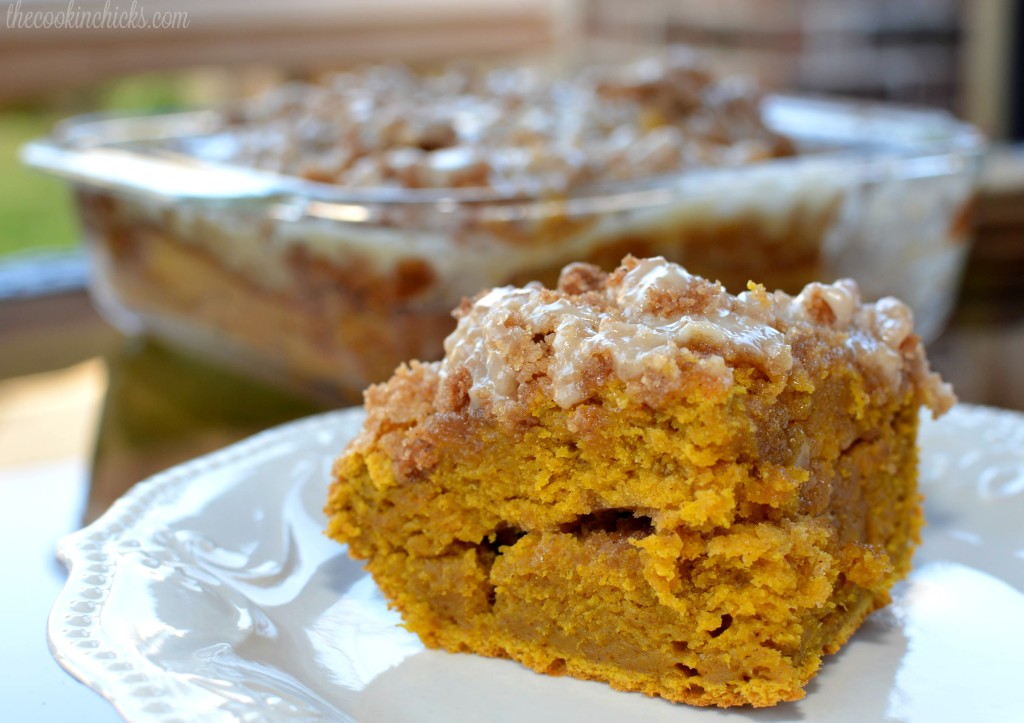 Ingredients:
Cake
1/2 cup salted butter, softened
1/2 cup brown sugar
1 1/2 cups pumpkin
3 eggs
2 1/2 cups flour
2 tsp baking powder
1/2 tsp salt
1 tsp ground cinnamon
1 tsp ground ginger
1 tsp allspice
1/2 tsp nutmeg
Topping
6 tbsp. flour
6 tbsp. sugar
6 tbsp. brown sugar
1/2 tsp cinnamon
3 tbsp. melted butter
Glaze
2 tbsp. butter
1 cup powdered sugar
1 tsp vanilla extract
1 tbsp. maple syrup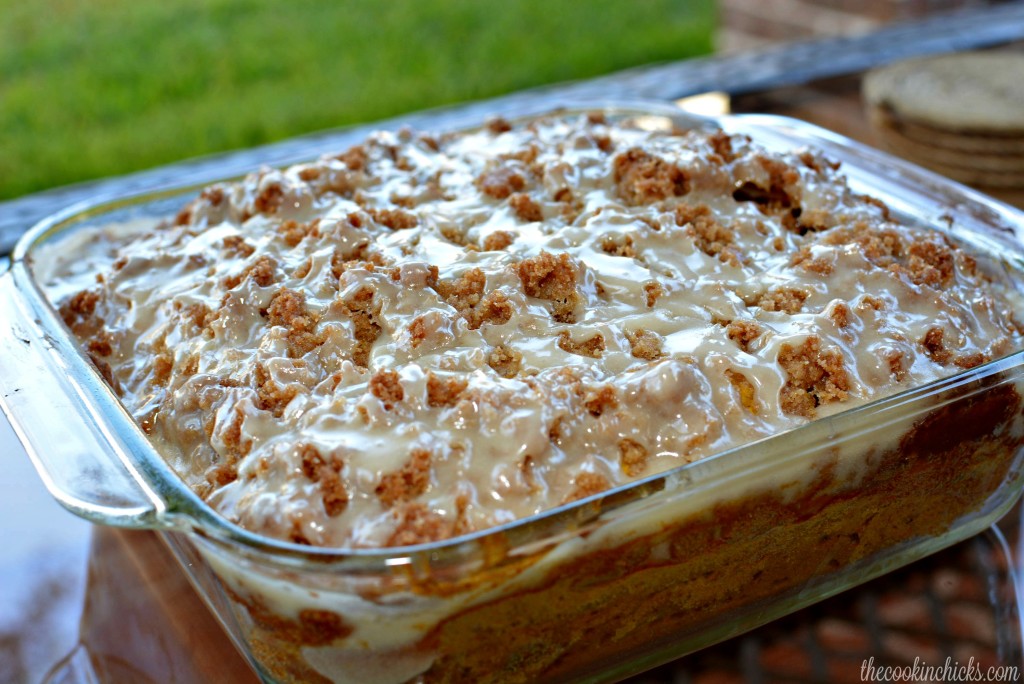 Directions:
Preheat oven to 350 and grease an 8 inch baking pan.
In a mixing bowl, combine the butter, brown sugar, pumpkin, and eggs together using an electric mixer.
Add in the flour, baking powder, salt, cinnamon, ginger, allspice, and nutmeg.
Once all is combined, pour batter into prepared pan.
In a separate bowl, make topping by combining the flour, sugar, brown sugar, cinnamon, and melted butter together using your hands or two forks.
Once crumbly, sprinkle on top of cake batter,
Bake in oven for about 45 minutes.
For the glaze, melt the butter in a small saucepan.
Add in the powdered sugar, vanilla, and maple syrup stirring until combined.
Drizzle on top of cake and serve!!
Adapted from: Pinch of Yum