I typically am not one to get into the art of decorating baked goods. Don't get me wrong, I enjoy baking….and I LOVE eating, but the decorating part I just don't have patience for.
Last week, I was in the mood for a brownie, but I had to go grocery shopping first. As I was browsing the aisles, I came across a heart shaped cookie cutter and some Valentine themed sprinkles. Since the kids weren't due home from school for a few more hours, I decided to enter the world of decorating. I got home and quickly whipped up a batch a homemade fudge brownies (see recipe below). I made my go-to buttercream frosting and once those brownies were cooled, got to work. Using the heart cookie cutter, I made heart shaped brownies. I followed it up with dyed frosting (pink of course) and sprinkles. The end result was so cute!!
The kids came home a bit later and LOVED their special treats. I must admit, I thoroughly enjoyed my baking/decorating adventure and may need to do it again for upcoming Holidays going forward. Who knew that a basic cookie cutter, some frosting, and sprinkles could make for a fun afternoon!!
Happy Valentine's Day!! Enjoy!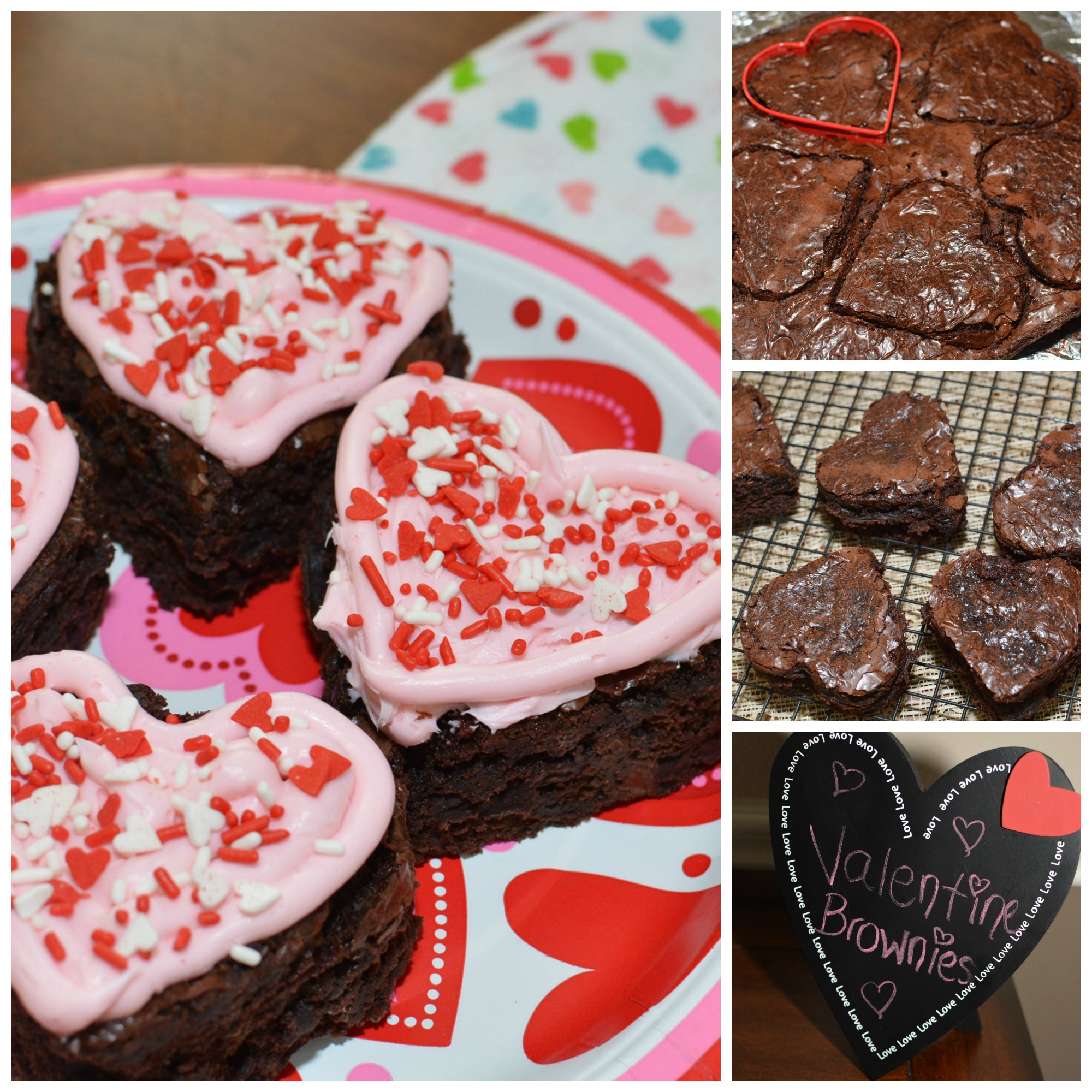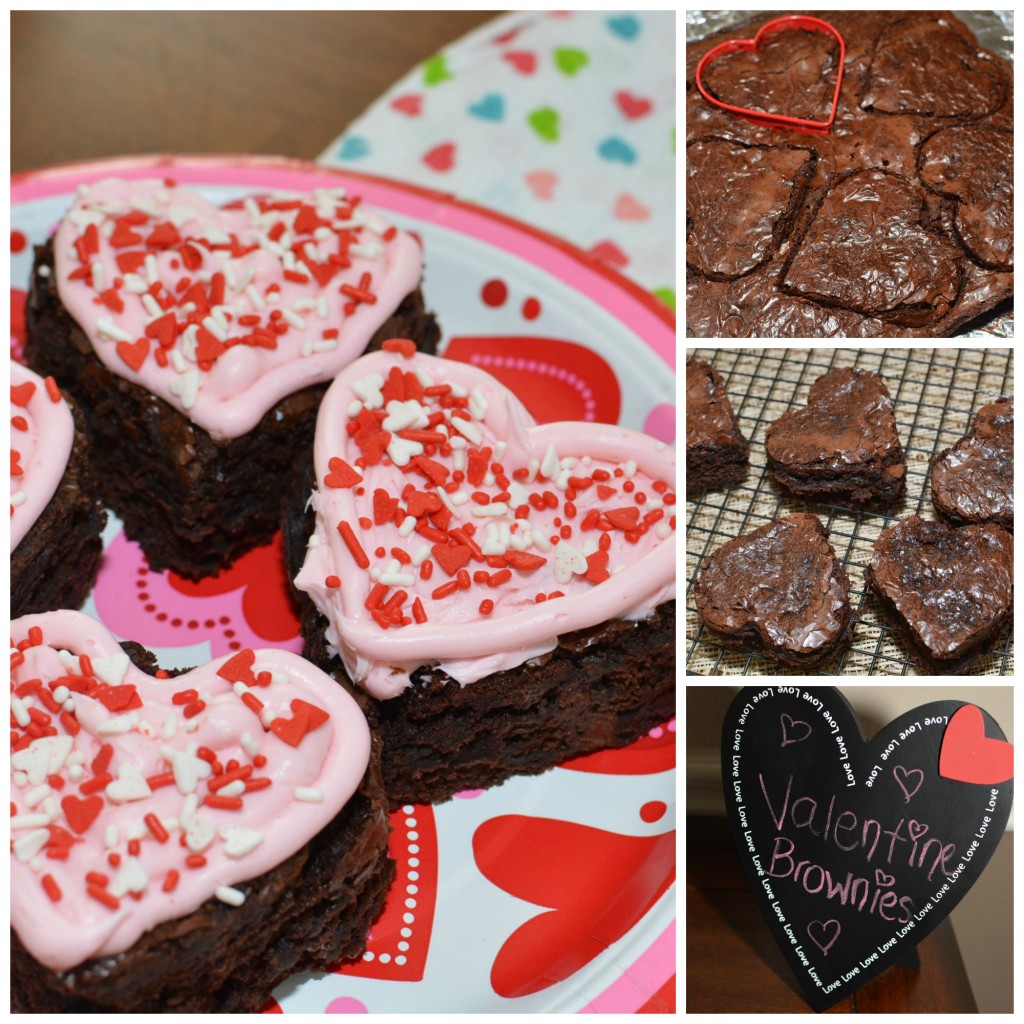 Ingredients:
Fudge Brownies:
1/2 cup salted butter
8 oz. coarsely chopped semi-sweet chocolate
3/4 cup sugar
1/4 cup brown sugar
3 eggs
1 teaspoon vanilla extract
1/2 cup flour
2 tablespoon flour
2 tablespoon cocoa powder
1/4 teaspoon salt
1 cup semi-sweet chocolate chips
Buttercream Frosting:
1 cup unsalted butter, room temperature
4 cups powdered sugar
2 tablespoon milk
1 teaspoon vanilla extract
Directions:
Brownies:
Melt butter and chocolate in saucepan over medium heat. Stir frequently to avoid burning.
Remove from heat and pour mixture into medium bowl, allowing to cool for about 10 minutes.
Preheat oven to 350 and line an 8 x 8 baking pan with foil. Make sure foil overhangs on sides to make for easier removal.
Whisk the sugar and brown sugar into the cooled chocolate mixture.
Add in the eggs one at a time.
Whisk in the vanilla extract.
Gently fold in the flour, cocoa powder, salt, and chocolate chips.
Pour batter into prepared baking pan and bake in oven for 35-40 minutes. *Be sure to check them starting at 30 minutes since all ovens cook differently.
Remove pan from oven and allow to cool completely!
Frosting:
While brownies are cooling, beat butter until fluffy.
Gradually add in the powdered sugar, heavy cream, and vanilla.
Whip until fluffy and consistency desired is reached.
To decorate:
Use a cookie cutter of choice to shape brownies.
Carefully place cut out brownie on cooling rack for easy decorating. If desired, dye frosting with food coloring
Spread frosting on top of brownies, along with sprinkles! Serve!