My most favorite season of the year is Fall. I love all of the colors, flavors, scents, cool weather, etc. As crazy as it sounds, I would skip summer if I could, just to jump to Fall. With it being August 1, yes, we are still in summer, but if you live in the Pacific Northwest, you know that this summer has had quite a few "Fall" type days. This morning, I woke up and it was only about 55 degrees outside. I opened the windows to let the cool breeze freshen up the house, drank my coffee, and in my head, pretended it was Fall. When I went to get my daughter up, she asked if we could make muffins. We went through the pantry and found the ingredients for Pumpkin Spice Muffins. My kids helped me make them and we were all quite pleased with the results. The muffins are so moist and full of that "Fall" flavor!!


Ingredients:
1 box spice cake mix (you can use yellow or white cake mix, the spice cake gives it more spice flavor though)
(1) 15oz can pumpkin
Directions:
Preheat oven to 350. Line a muffin tray with cups. In a mixing bowl, add cake mix and can of pumpkin. Mix until fluffy. Evenly distribute batter into the muffin tray. Bake for about 20 minutes.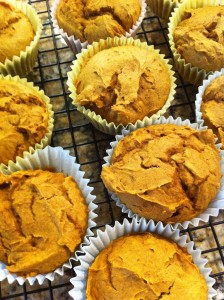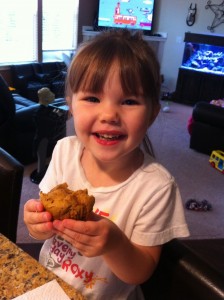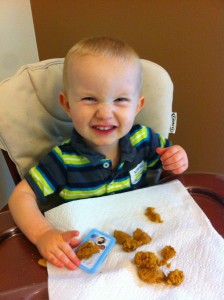 My son making his silly face : )