Two of my favorite things are chocolate and peanut butter. When you put the two together, I am one happy girl!!! These cookies…..well, they are a dream come true. They are chewy, packed with chocolate, peanut butter, and the best part of all….simple to whip up!
If you are having a sweet tooth craving, look no further! These cookies are just what you need!!
I made a batch a few weeks ago and sent them to work with my hubby. Before the cookies left the house, we all had a few and gave them two thumbs up! My hubby's coworkers had them polished off in no time! Literally within a few hours (before lunch), these cookies were gone! Now THAT is impressive, right?!
Next time you are at the grocery store, be sure to grab a bag of peanut butter chips. The rest of the ingredients are ones you most likely already have on hand!! Win win!!
Enjoy!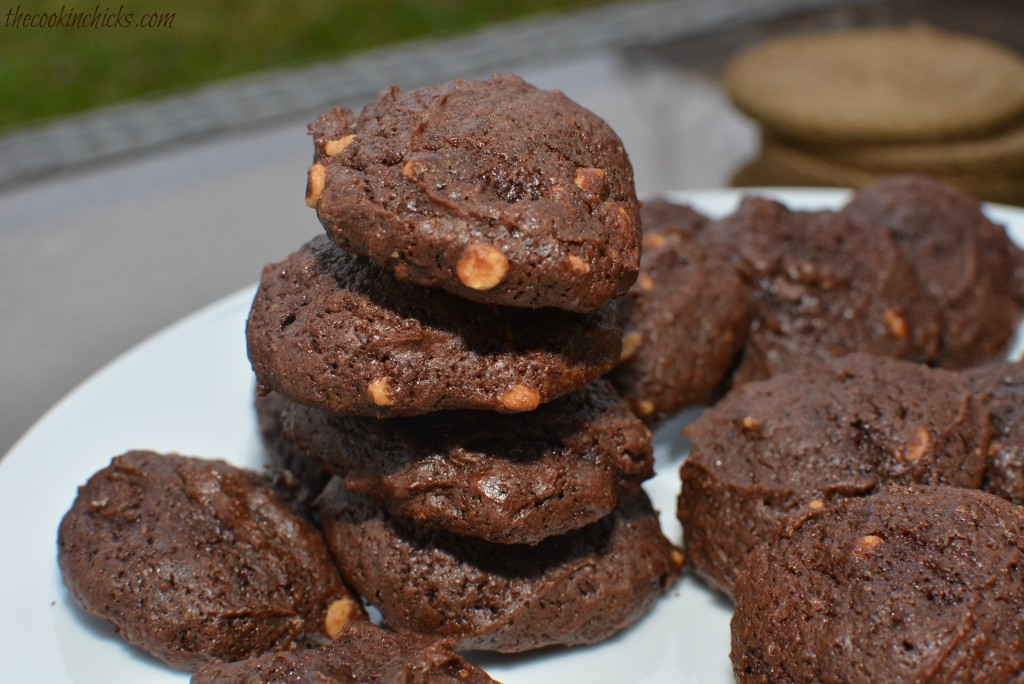 Ingredients:
2 sticks butter or margarine (1 cup)
1 1/2 cups sugar
1/2 cup brown sugar
2 eggs
1 tsp vanilla extract
2 cups flour
3/4 cup cocoa powder
1 tsp baking soda
1/4 tsp salt
1 bag peanut butter chips (I used Reese's, sold in the baking aisle)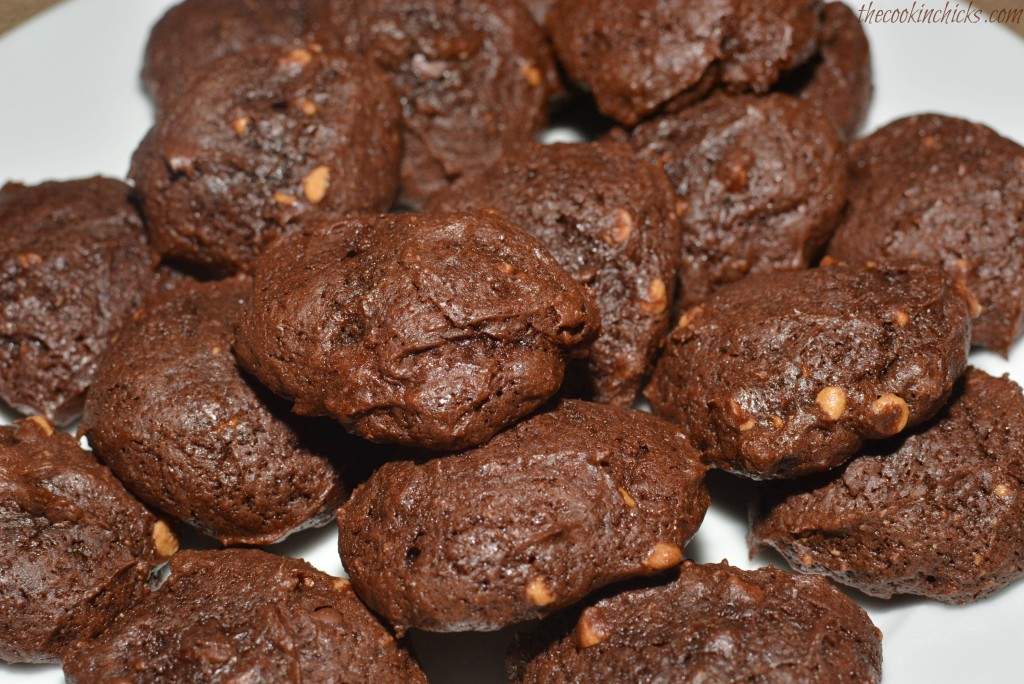 Directions:
Preheat oven to 350.
In a medium mixing bowl, cream together the butter and both types of sugar.
Beat in the eggs and vanilla extract.
In a separate bowl, mix together the flour, cocoa powder, baking soda, and salt.
Slowly add the dry ingredients into the wet mixture.
Fold in the peanut butter chips.
Drop dough by the tablespoon onto a baking sheet. *Be sure to allow 2 inches between cookie dough so they don't spread into each other.
Once baking sheet is filled, place in preheated oven and bake for 10 minutes.
Remove from oven and allow to cool 2-3 minutes before removing from baking sheet.