I don't know about you, but loaded mashed potatoes are one of my most favorite side dishes. If I have a get together, it is one dish that is a must have. Not only is it easy to make, but you can make it the night before and have one less thing to do the day of an event. You can turn the leftovers into potato pancakes or make a Shepard's pie. My hubby and I made this dish as part of our Valentine's day dinner. We decided to spend Valentine's day at home and make a special dinner after the kids went to bed. We grilled some steak, made these potatoes, and roasted some asparagus. Needless to say, it was delicious!! Hope you enjoy them as much as we do, : )
Ingredients:
5 lbs potatoes, peeled and cubed
3/4 cup sour cream
1/2 cup milk
3 tbsp butter
Salt/Pepper to taste
3 cups cheddar cheese, shredded, divided
1/2 lb bacon, cooked and crumbled
3 green onions, sliced
Directions:
Boil potatoes in a large pot/dutch oven for about 15-20 minutes, or until tender.
Drain water and place potatoes in a large bowl.
Add the sour cream, milk, butter, salt, and pepper.
Beat on medium speed with a mixer until fluffy.
Stir in 2 cups of cheese, bacon, and green onion.
Transfer mixture to a greased 3 quart baking dish.
Sprinkle remaining one cup of cheese and top.
Place in a preheated oven, 350, and bake for 30 minutes.
Serves 14 *You can cut dish in half if making for less people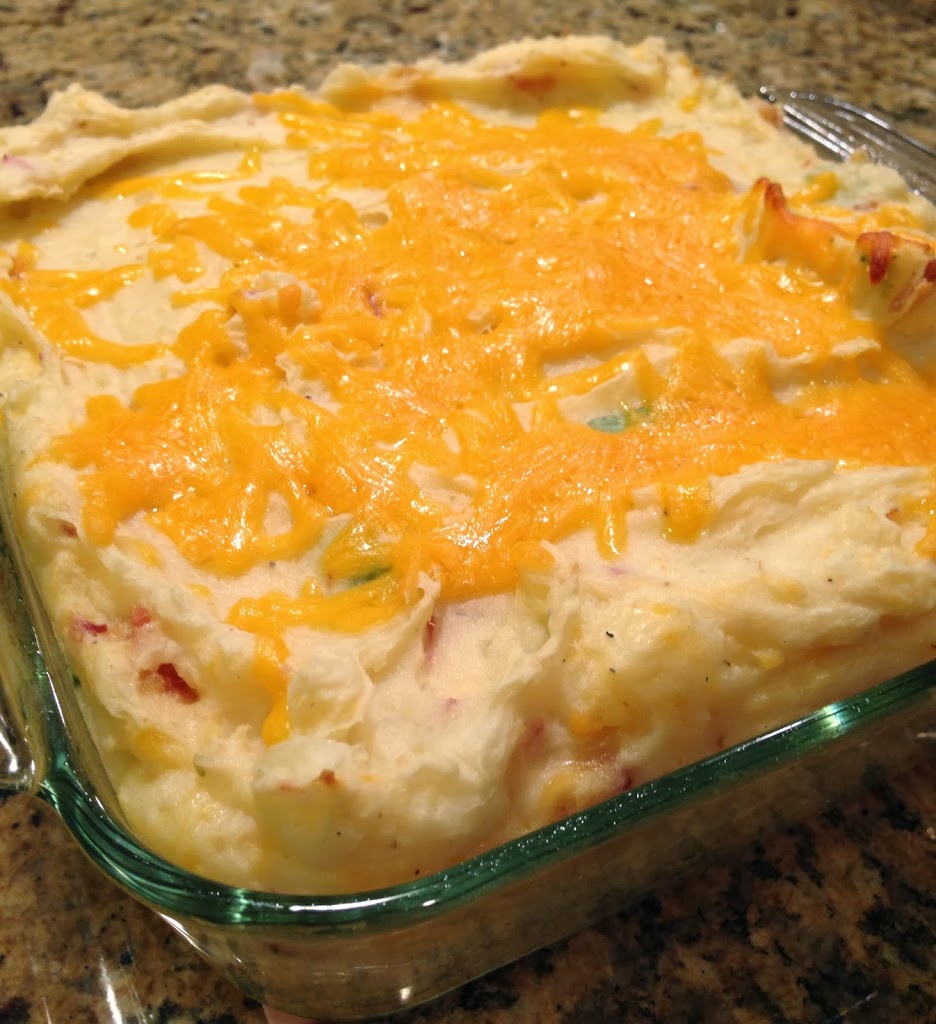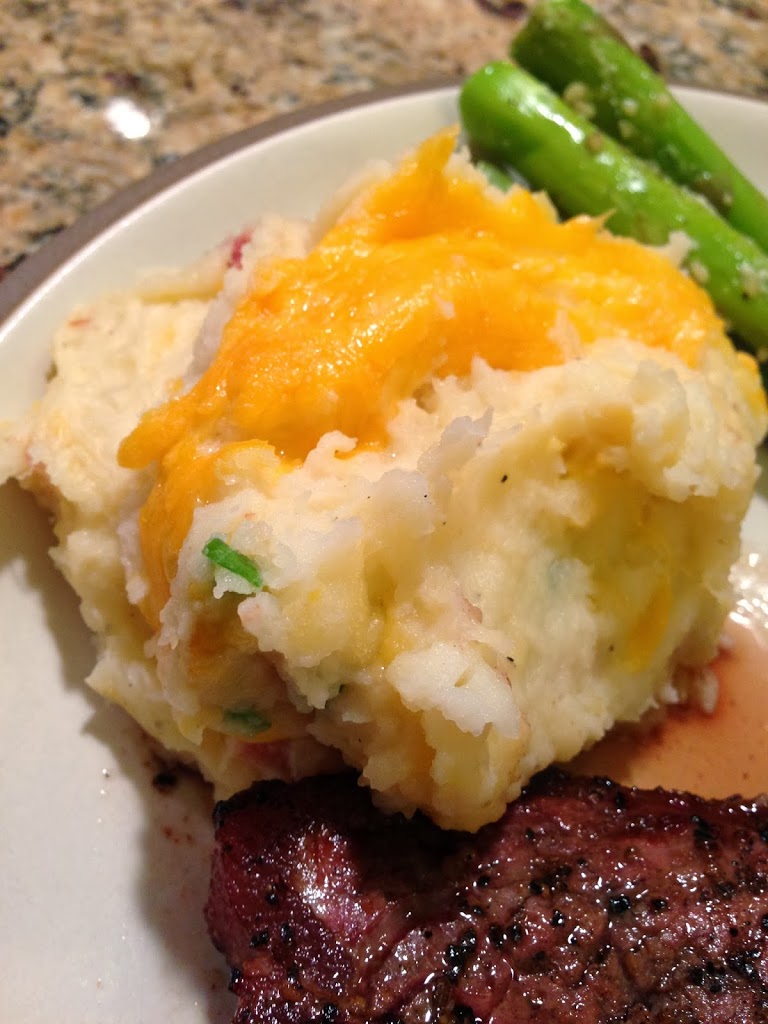 [AdSense-A]